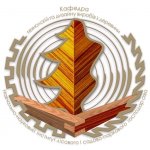 Адреса: 03041, Kyiv-41, Silskogospodarsky prov., 4, Educational building №17, room 101-104
Тел.: (044) 527-81-67
Електронна пошта: [email protected]
Head of Department:


Pinchevska Olena Oleksiivna

Doctor of technical sciences, Professor
Wood technology department was established in the summer of 2003 after the resumption of training in Ukraine's largest agricultural university of woodworking technology after nearly 40th break. Members of the department staff mainly come from Ukrainian Science- Research Wood- processing Institute - highly qualified researchers with great experience of scientific and practical work, now updated with the graduates of the department.
Department has nine candidates of sci., two doctors of sci. , professor. We constantly improve material and technical base for training students. There are three laboratories - Teaching and research laboratory technology and equipment woodworking, Problem research and Scientific training laboratory of wood technologies, where performs research budget and contractual themes, new national standards. Over the past 5 years produced 10 scientific monographs and 2 textbooks, received more than 20 patents and has published more than 300 scientific articles. There is student scientific group where students closely with teaching staff become professional and scientific experience in solving industrial and scientific problems.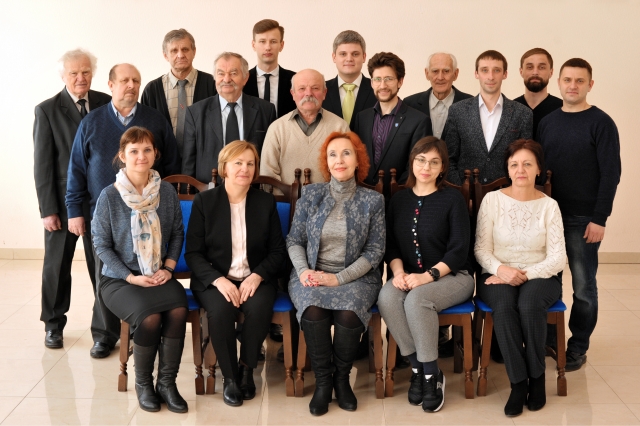 Woodworking Technology Department staff, 2017
1st row (left to right): - Head teaching - research laboratory Zavialov D. L., assistant Mazurchuk S. M., Professor Tsapko Y. V., a graduate student Boryachynskyy V. V., assistant Lakyda Y. P., associate Sirko Z. S., senior lecturer Spirochkin A. K., master of industrial training Panczuk V. V., master of industrisl training Mischenko M. S.
2nd row - Senior Lecturer Buyskyh N. V., Assistant Gorbachev O. Y., Associate Professor Malakhov O. S., Professor Pinchevska O. O., Associate Professor Marchenko N. V., senior laboratory Sklar D. M., assistant Anciferova O. V.