Адреса: 18a, Heroyiv Oborony str, educational building 1, room 23, Kyiv, 03041, Ukraine
Тел.: + 38 (044) 257 22 10
Електронна пошта: [email protected]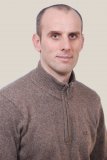 Head of Department:


Shmarhun V.M.

Doctor of Psychology
General information
The Department Psychology forms part of the Education and Research Institute of Natural Sciences and Liberal Arts. The history of the Department started in 2000 when the Department of Family Culture and Culture of Everyday Life was founded. The department obtained its current name in 2006.
Educational activities
The Department Psychology provides both undergraduate and postgraduate full-time, correspondence and distant education.
It is dedicated to teaching and research in social work and different branches of psychology. There is a list of subjects the Department offers:
Psychology
Psychology of Management
Developmental and educational psychology
Pathopsychology
Fundamentals of traffic and transport psychology
Psychology of creativity
Social Psychology
Psychology of team building
General and professional psychology
Psychology and Pedagogy
Psychology of labor relations in fisheries management groups
Pedagogy and Psychology of Higher Education.
Psychology of Higher Education
Fundamentals of socialization of individuals
Ethnopsychology
Psychological and educational therapy
Psychology of Personality
Consulting Psychology
Psychology of Personnel Management
Research and innovation activities
The Department Psychology is actively involved in research carried out at the Institute of Natural Sciences and Liberal Arts. Its present-day major area of research is "Psychological and pedagogical aspects of the formation of specialists in Agriculture".
The strategic priority for the department is quality of education. Improvements and innovations in teaching are permanent to meet requirements of the Bologna process. The up to date module-rating system of students' performance and cutting-edge technologies aimed at development and enhancement of skills are effectively applied at all courses. A supportive environment is cultivated to provide rigorous training.
The academic process is provided by the highly skilled and research active teaching staff who work closely with the students to help them take advantage of the rich offerings of the Department in ways that suit the students' interests and talents.
International events and links
The Department also lives an active social life with its cultural activities and sport competitions, term-time events, literary and debating societies.