Address: 03041, Kyiv, str. Heroes Oborony, 13, building № 4, r. 23.
Tel.: (044) 527-84-14
E-mail: [email protected]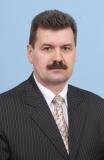 Head of the Department:


Likar Iaroslav

Candidate of agricultural sciences, lecturer
The department was established May 9, 1944. Provides all types of educational, scientific - methodical, scientific, cultural - educational work in the training of educational - qualification levels "Bachelor" and "Master".
By department assigned the following disciplines: agricultural entomology, general entomology, forecast of pests basis of research in protecting plants growing technology beneficial insects, insect control number herbivores, insect ecology, theoretical frameworks regulating the number of pests, insect pathology, physiology of insects biotsenolohiya insects, entomology technical, theoretical frameworks, technical Entomology, Entomological experimental research methods, physiological methods of experimental research.
The department provides training for masters directly "Agronomy", specialty "Plant Protection" for most actual production, research, teaching, and research and information areas, based on modern achievements in the protection of plants, as well as training through postgraduate training, training of scientific and pedagogical and professionals agricultural industries.
In 2004, the department was named outstanding scientist, teacher, doctor of agricultural sciences, professor uncle Nicholas Platonovich.
The department worked famous scientists Lebedev O., Holov'yanko ZS, V. Gusev, VP Vasiliev, Uncle M., M. Padi, Shelestova VS
Professor Uncle MP a scientific school of biological plant protection. They carried out extensive scientific work on the improvement and implementation of a biological method of protecting crops and managing population dynamics of harmful and beneficial organisms in the main field agrocenoses Ukraine.
Currently, the Department is the coordinator of the Master programs of research direction "Management agrocenoses number of insects in crops" and production oriented "Phytosanitary monitoring and prediction."