3 rd International conference «Digital Education in the Universities of Life Sciences»: research reports, cooperation expansion, and students' victories
October 31, 2016
On October, 29 scientists from Poland and Ukraine gathered in Wroclaw to consider present issues of communication in e-learning at III International conference "Digital Education in the Universities of Life Sciences." This conference was organized by Wroclaw University of Environmental and Life Sciences and NUBIP of Ukraine.
Adam Shevchuk, vice-rector for developing of Wroclaw University and Olena Hlazunova, dean of Faculty of Information Technologies of NUBIP of Ukraine, Danuta Paryliak, professor and Joanna Markovska, director of e-learning center greeted the guests of the conference.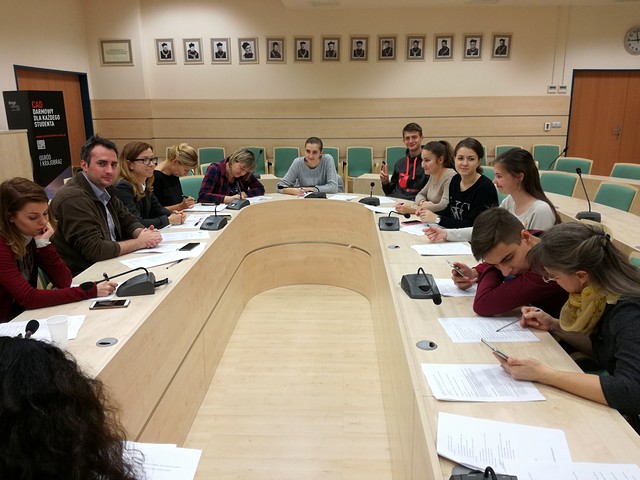 The conference was held in three sessions. Scientists from Wroclaw, Krakow, Kyiv shared ideas about ways of establishing and organization of communication between a teacher and a student during the process of e-learning. Hlazunova O.H., professor Demeshkant N.A., associate professor Yasenova I.S. presented their ideas and outcomes of research in this sphere.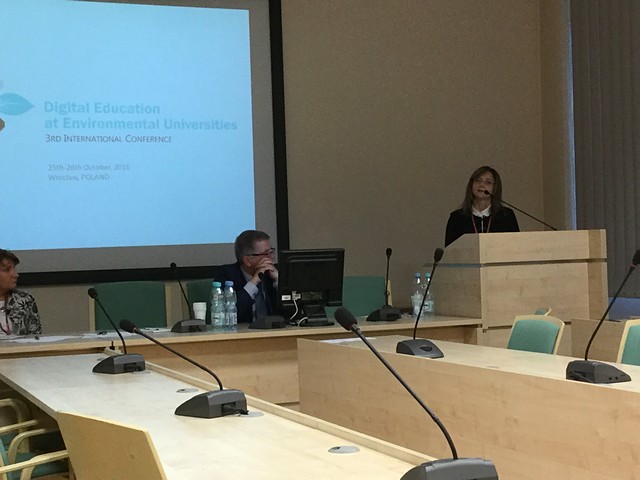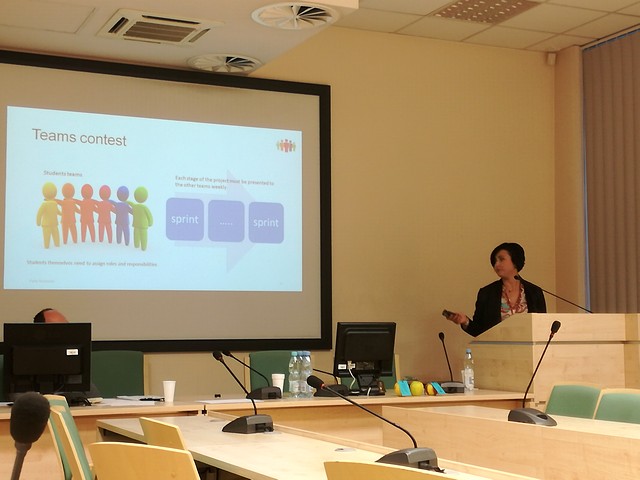 There was a competition between students to create a poster on the issue of 21st communication. Our students proved to be the best and took the first five prizes. They are Yevhenii Klymenko, Maksym Makovskiy, Anna Havrylenko, Olha Holiachuk and Liudmyla Dovhaniuk.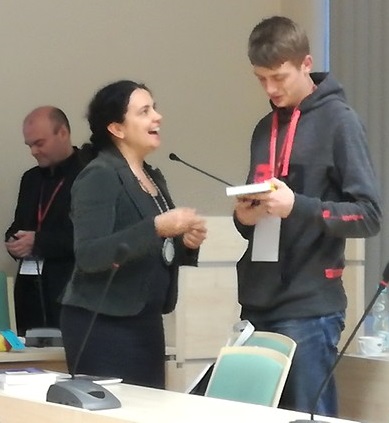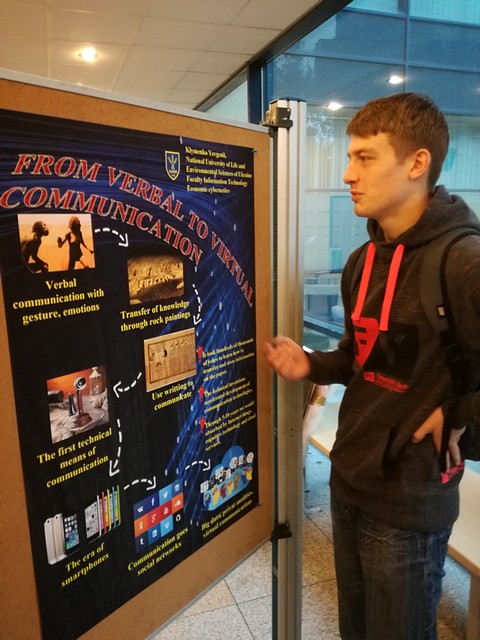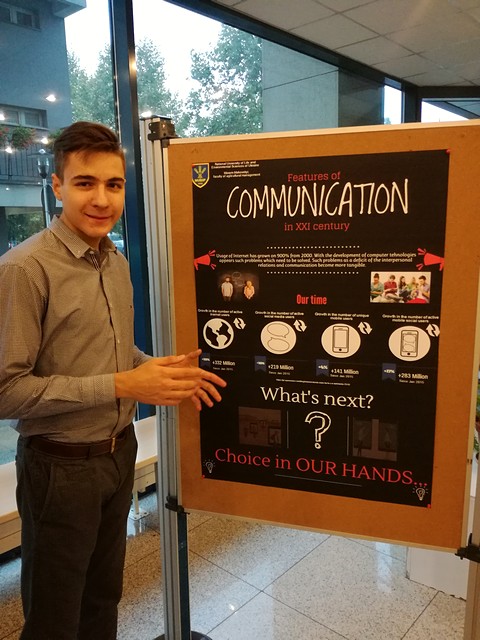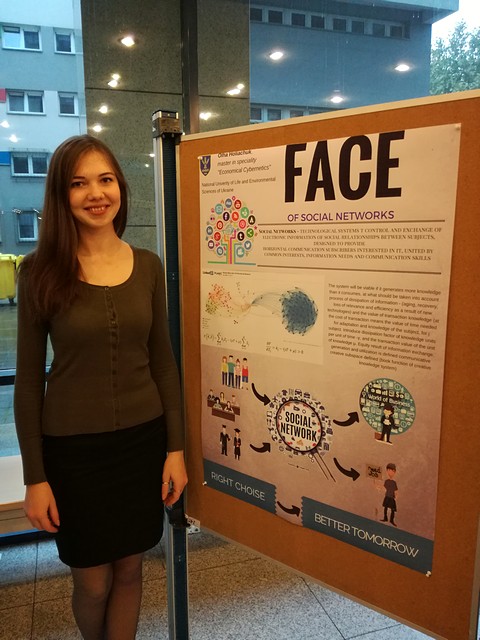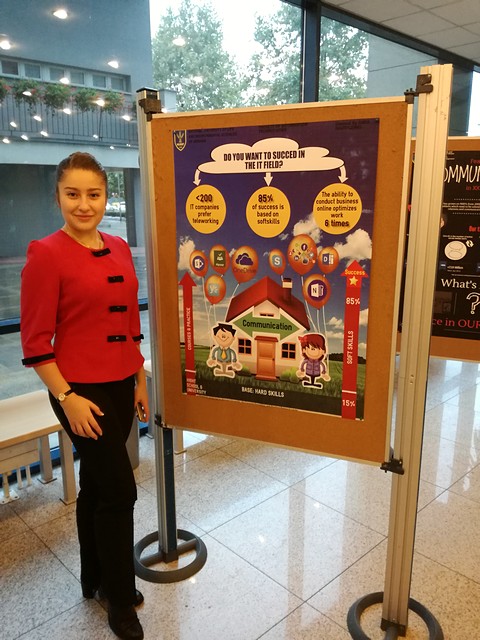 Scientists and students from Ukraine and Poland took part in workshops at the conference. Besides, participants had a chance to train their communication skills during a walking tour around the old city.
Our delegation had also a meeting with vice-rector for students' affairs and studies of Wroclaw University Josef Sovinski. The possibility of further cooperation was discussed. Thus in November 4 students from Wroclaw University of Environmental and Life Studies will participate at International conference of young researchers "Information technologies: economics, technics, education". New ideas about the cooperation in the sphere of innovative activity were discussed with M. Zaranski, leader of Innovators club. These ideas give new possibilities to get practical skills of working in a team while doing a project.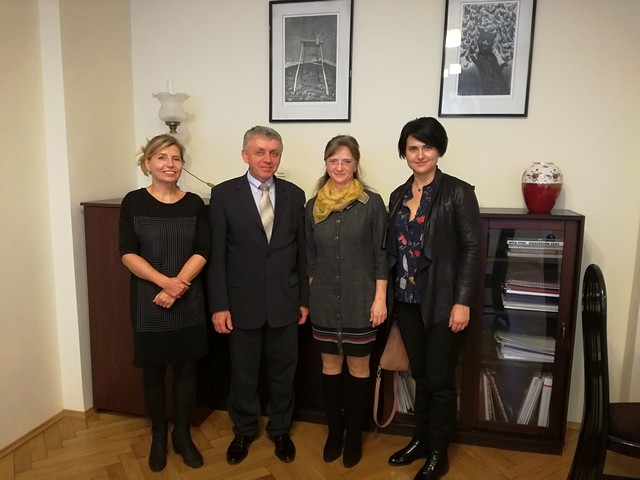 Iryna Yasenova,
associate professor of the
department of computer sciences