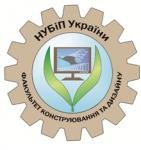 Адреса: 03041, Kyiv, str. Heroyv Oborony, 12, building number 11.
Тел.: (044) 258-53-97, 527-85-62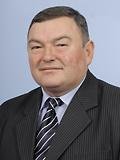 Dean:


Ruzhilo Zinovii V.

Candidate of Technical Sciences, Associate Professor
The faculty was founded in 1996 on the basis of the Faculty of Mechanization of Agriculture, when a new specialty "Agricultural Machines" was opened, which was later renamed "Machinery and equipment of agricultural production". In this regard, in June 2001, the decision of the Academic Council of the University created a faculty of agricultural engineering.
With the opening in 2005 of the new specialty "Forestry equipment", the faculty received the name of the construction and design of machinery and equipment of agriculture and forestry.
After optimizing the structure of the university in 2015, the faculty was renamed to construction and design.