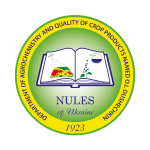 Address: Heroiv Oborony str., 17 Kyiv, 03041
Tel.: (044) 527-88-17
Head of Department:


Bykin Anatoly V.

Doctor of Agricultural Sciences, Professor
Department of Agricultural Chemistry was found in 1921 on the basis of Agronomy faculty of the Kyiv Polytechnic Institute. In 2001 the Department was renamed Department of Agricultural Chemistry and Quality of Plant Products named in honor of O.I. Dushechkin (direction № 485, 10.12.2001).
From 1922 till 1956 Department was head by professor Dushechkіn Oleksandr Іvanovych. Along with Agricultural chemistry other disciplines were lectured such as biochemical basics of fertilizers application, methods of research in agricultural chemistry, and fertilizers management.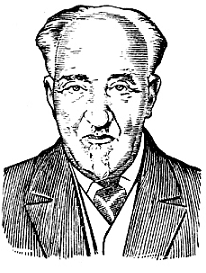 In prewar period Department worked on the problem of N, P, Ca, and K transformation in the soil. Other topics of research included the search of the ways fo improve fertilizers efficiency, scientific explanation of the fertilizers application management to different crops and the influence of fertilizers on products quality.
Academician O.I. Dushechkin being a head of a chair became the founder of world-known agrochemical school. They worked on the development of the theory and practice of crop nutrition, studied cycles of nutrients in agroecosystems, developed basics of organic fertilizers storage and application, commissioning of effective technologies of mineral fertilizers application, use of green manure and national phosphorites as soil improvers in Ukrainian Polissya. Among his companions and followers are: famous scientists in different institutes of the Formef USSR: professors Denisievskiy V.S., Hirko P.A., Kolosha I.L., Myronivskiy I.S., associate professors Hilis M.B., Khokhol .F., Podolych T.Ya., Baryshpil O.Ya., Volynska U.M., Sulzhenko H.K., and others.
From 1956 till 1971 the Department was head by Doctor of Agr. Sci., Professor Vlasyuk Petro Antypovych, who was at the same time the Director of the Institute of Plant Physiology and Agricultural Chemistry.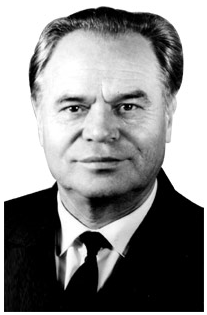 P.A. Vlasyuk is known as the fonder of the theory of micronutrients sufficiency in plant nutrition. He proved that plants require micronutrients as nutritional elements. In previous times micronutrients were thought to be not nutrients but stimulators, irritants, or casual elements. Vlasyuk proposed to treat crop seeds with micronutrients before seeding. He run the exploration of Ukrainian soil for micronutrient content. As a result soil maps for micronutrients content (Mn, Mo, B, Co, Zn, Cu) in Ukraine were compiled. He also proposed to manufacture superphosphates and nitrofoska with micronutrients. Of high value are his theory of foliar plant nutrition and application of foliar fertilizers.
Vlasyuk P.A. found scientific school presented by such scientists: academician Gorodniy M.M., professors Lisoval A.P., Lavrentovych D.Io., Serdyuk A.H., associate professors Marchuk I.U., Masurkevitch L.I., Balabaiko V.F., and others.
From 1971 till 1978 the leader of the Department was Doctor of Agr. Sci., professor Horshkov Petro Olexiyivych.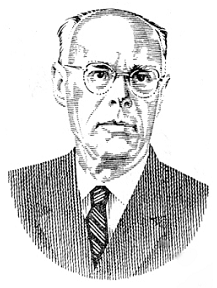 His scientific activity was devoted to the study of plant nutrition, fertilizers management phosphate regime of the soil, and potassium in the soil. He found well-known scientific school, that studied plant nutrition and nutrients reutilization inside the plant, fertilizers application to different crops. Among his followers: professor Yakubenko B.E., associate professors Makarenko B.M., Yaryhina N.Ya., Rozstalnyy V.E., Kravchenko C.M., Moiseenko B.M., et al.
From 1978 till 1989 the head of the Department was Doctor of Agr. Sci., Professor Losoval Anatoliy Petrovych. The sphere of his scientific interests includes the study of N, P, and K transformation in the soil, soil enzymes activity, use of nitrification inhibitors, relationship between plant nutrition and diseases. He approved and improved the methodic of soil P fractions analysis.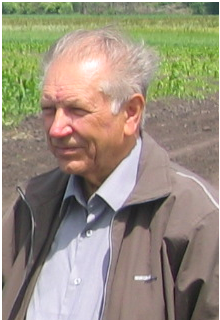 His followers are: professor Kalenskiy V.P.; Kostenko N.P., Kovalenko O.H., Pravilov M.V., Mudrak O.V., Boiko Z.I., et al.
From 1989 till 2006 the Department was leaded by Academician, Doctor of Agr. Sci., Professor Gorodniy Mykola Mykhailovych.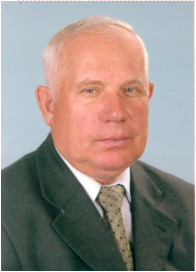 He was first in the Former USSR, who established and developed new scientific trend – bioconversion of organic wastes and foundation of biodynamic farms. He established the technology of new fertilizers manufacture – fertilizers with prolonged activity made with lignite ("Teckos – 1", "Techok – 3") and fertilizers from sewage sludge.
He was a founder of scientific school presented by: professors Bykin A.V., Nadtochiy P.P., associate professors Bykina N.M., Adamenko S.M., Kokhan S.S., Gengalo O.M., Kavetskiy S.V., Kyveryha P.M., Loginova I.V., Hryshchenko O.V., Movchan M.M., Smetanska I.M., et al.
From 2006 till now Department is leaded by Doctor of Agr. Sci., Professor Bykin Anatoliy Viktorovych. He is interested in bioconversion of organic wastes, technology of vermicompost production and application to different crops, improvement of the technologies of crop growing.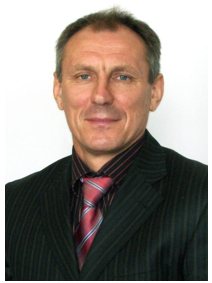 Among the representatives of his scientific school are: Chaika V.D., Pasichnyk N.A., Palamarchuk S.P., Polischuk I.P., Bordyuzha N.P., Slusar O.V., Semenko L.O., Aksylenko M.D., et al. They work on the problem of the optimizing of crop nutrition, improvement of fertilizers management.