The Department of Technology and Design of Wood Products cooperates with Austrian companies
November 17, 2019
On November 6-8, teachers of the Department of Technology and Design of Wood Products (Associate Professor

Nataliya Marchenko

, senior lecturer

Nataliya Buyskykh

, Associate Professor

Serhii Mazurchuk

and assistant

Serhii Novytskyy

) visited Holzindustrie Schweighofer woodworking company in Radivca (Romania) at the invitation of the company's management. Headquartered in Vienna, Holzindustrie Schweighofer is an international company with six large manufacturing facilities in Romania and Germany.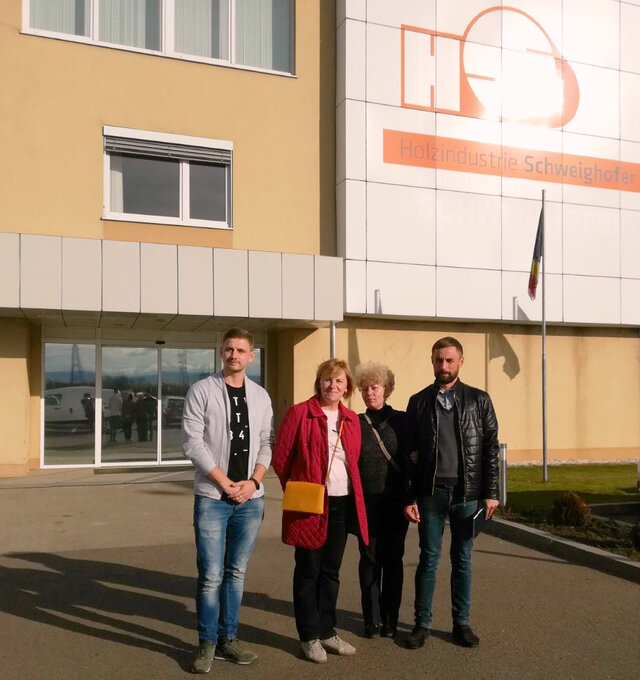 The visit was a part of the work of the Technical Committee for Standardization (TK-18 "Forest Resources") on the implementation of European standards in Ukraine. The issues discussed included the methods of measuring and accounting of timber at the stages of harvesting, transportation and transferring. Considerable attention was devoted to studying the classification of sawn products, including structural lumber, according to its purpose and requirements from different countries of the world.
At the production site NUBiP representatives got acquainted with practical application of acts on determining the quality and volume during sorting of timber and sawn products. Romanian colleagues were very interested in Ukraine's transition to European standards and provided useful advice.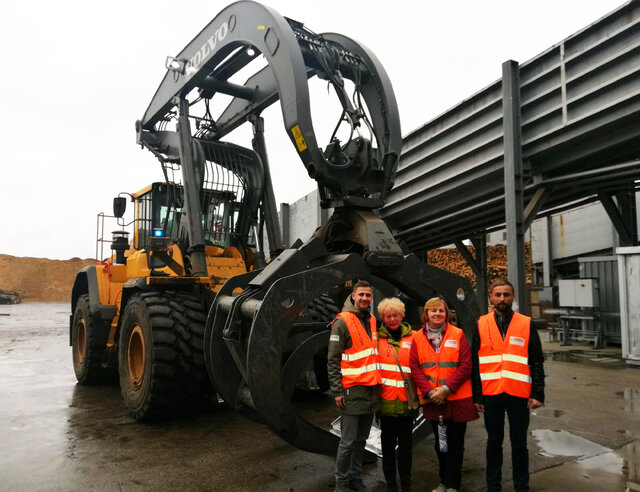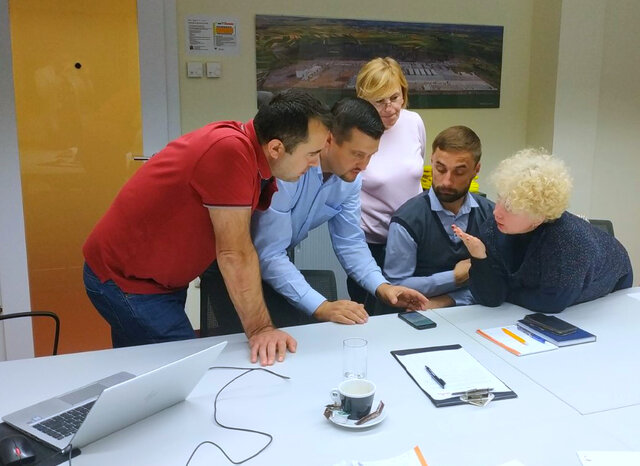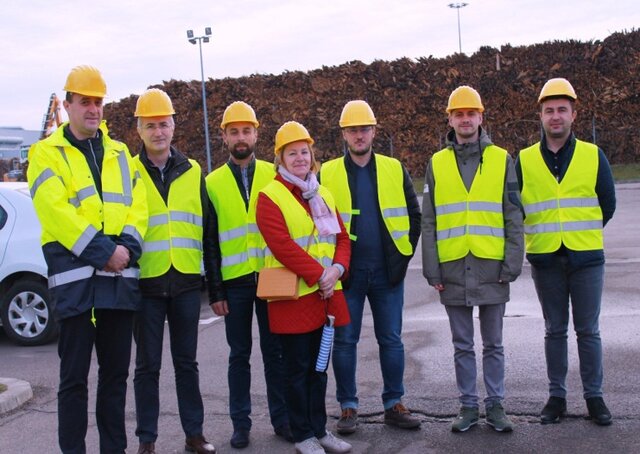 We express our sincere gratitude to the company management for the presented opportunity!
Olena Pinchevska,
Head of the Department of Technology
and Design of Wood Products