Dr. Mariya Kucheruk among the participants of the 20th Congress of the International Society For Animal Hygiene - ISAH 2022
October 17, 2022
Thanks to the world scientific community, who supports Ukraine and Ukrainian scientists during the difficult times of the war, and the administration of NUBiP of Ukraine, Head of Professor Anton Skorokhodko Department of Veterinary Hygiene,

Dr. Mariya Kucheruk

visited the International Meeting of Veterinary Hygienists in Berlin (Germany).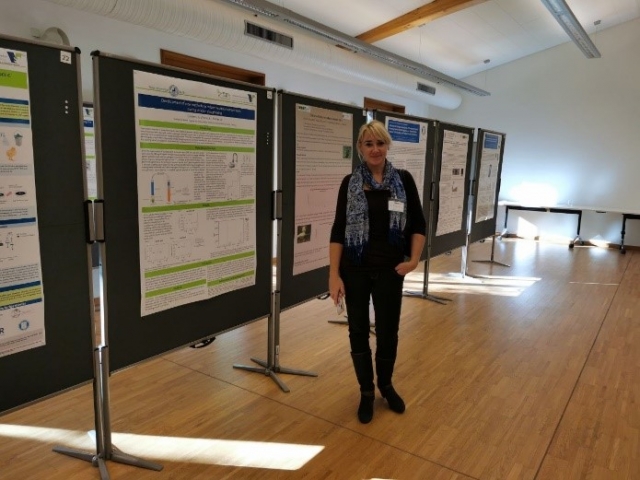 This is the second time Dr. Mariya Kucheruk is participating in the work of such a congress. In 2019, the event was held in Wroclaw (Poland) with the assistance of Prof. Kolach. Before the start of the congress, Dr. Kucheruk had many pleasant meetings with old acquaintances and colleagues from different universities.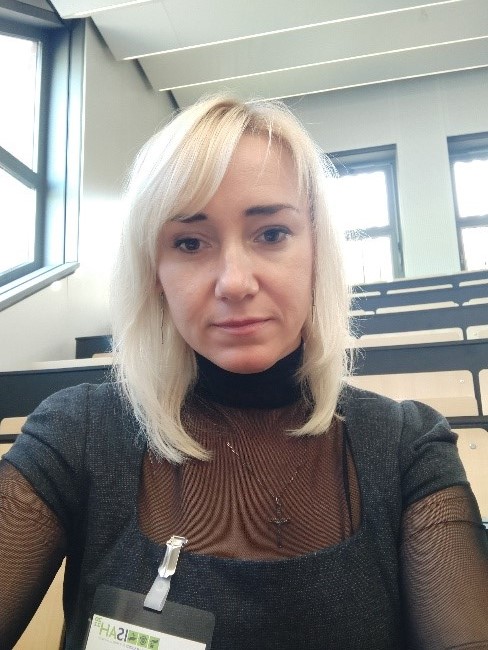 On October 5, 2022, ISAH President Prof. Dr. Jörg Hartung held the opening ceremony of the congress, talking about the history of the establishment and reminding the gathering of the names and contributions of previous ISAH presidents.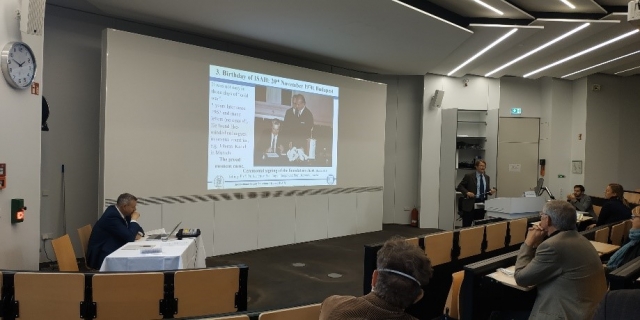 Dr. Mariya Kucheruk presented ISAH President Dr. Hartung with a monograph on the history of Professor Anton Skorokhodko Department of Veterinary Hygiene. The community of hygienists greeted Dr. Kucheruk at the meeting, expressing regret and sympathy for the war and losses, condemning Russian aggression.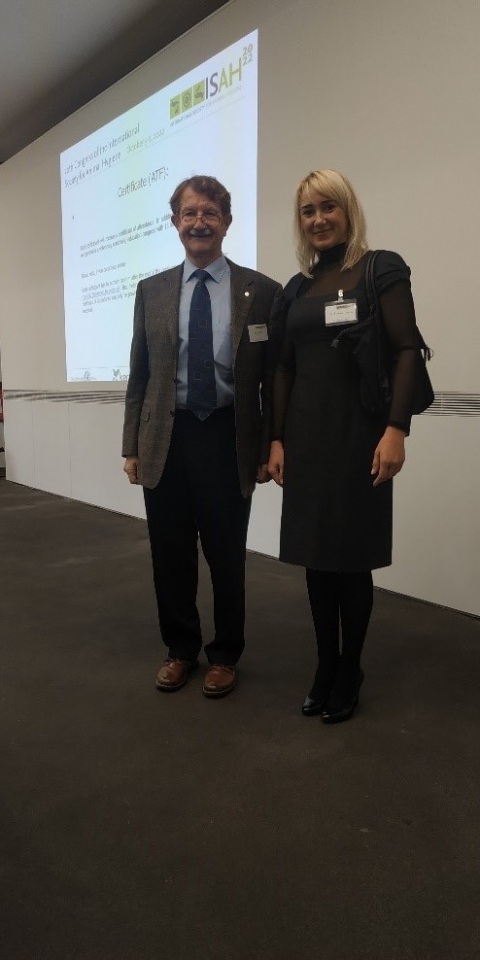 The ceremony was continued by the President of the Congress, Professor Dr. Uwe Rösler, and the Deputy Dean for Research / TZR Press Secretary, Prof. Dr. Markus Fulde / Prof. Dr. Georg von Samson-Himmelstern.
The next day was devoted to congress sectional meetings, poster sessions and presentations of participants' work, the ISAH general assembly with elections and a friendly dinner with prizes for the best talk.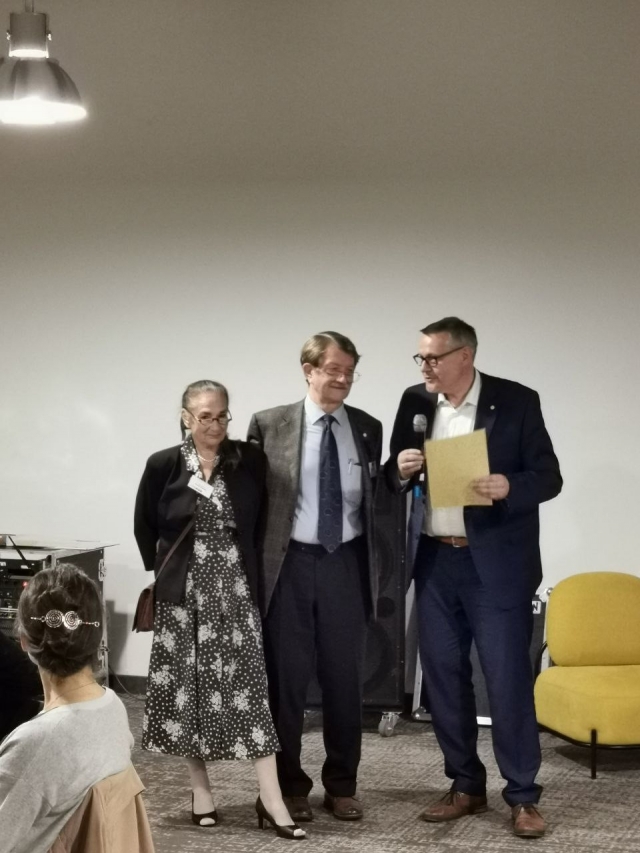 On October 7, 2022, the issue of animal welfare was discussed and the highlight was the lecture of the Professor of Cambridge University, Prof. Dr. Donald M. Broome on the topic "How consumer demand can transform livestock and crop production into sustainable environmental management".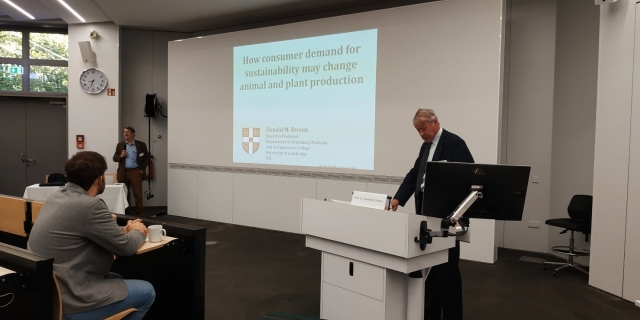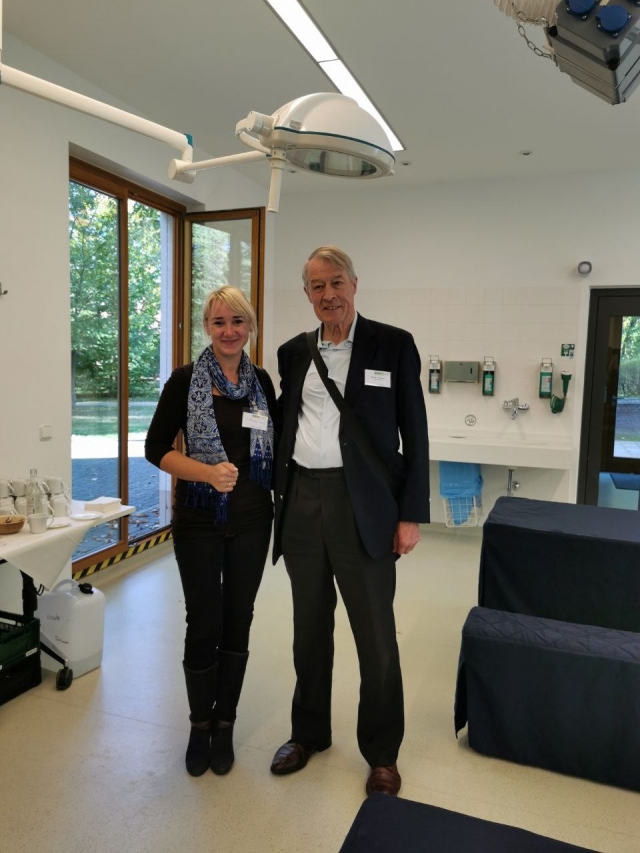 Dr. Sebastian Opalinski delivered a report covering experience, expectations and concerns regarding the use of information and communication technologies in poultry and pig farming (survey results of Polish producers).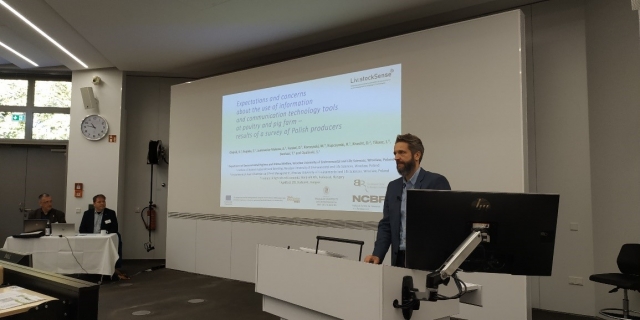 Dr. Mariya Kucheruk dwelled on the well-being of animals under organic farming, on appropriate labeling and designation of the conditions of keeping animals, which is important for consumers.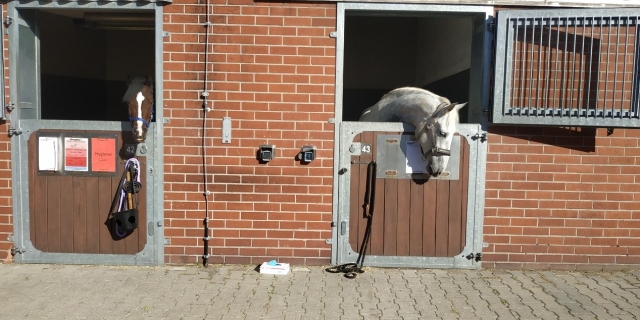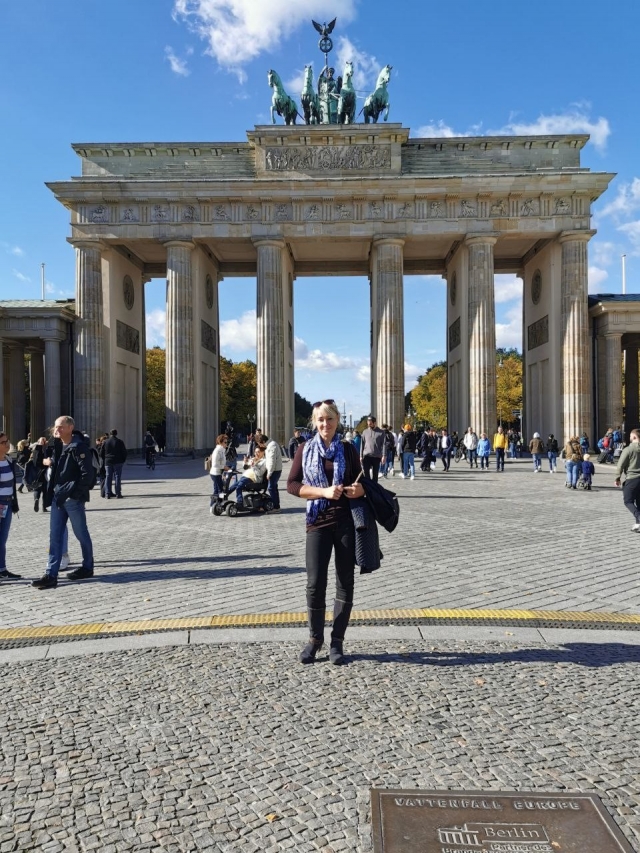 The last day of the congress was devoted to excursions, visiting a clinic for horses with a number of specialized units at the Free University of Berlin and the Department of Veterinary Medicine, and a walk through the city center.
Dmytro Zasyekin,
Professor of Professor Anton Skorokhodko Department of Veterinary Hygiene