Address: 03127, Kyiv, Potehin str.16, building № 12
Tel.: (044) 527-88-41
E-mail: [email protected]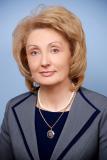 Head of department:


Olga M. Yakubchak

Doctor of Veterinary Science, Professor

The Department of Veterinary Expertise is one of the leading clinical departments of the Faculty of Veterinary Medicine of the National University of Life and Environmental Sciences of Ukraine. It was established to improve the specialists training in the field of veterinary medicine safety control and the quality of food and non-food products.
The department provides training of students for ESL (educational and skill level) Bachelor's Degree and Master's Degree levels on specialty 212 "Veterinary hygiene, sanitary and expertize" and also the following master programs: "State control of objects of sanitary measures"; "Animal health and welfare". The department staff hold postgraduate training of veterinary inspectors, official veterinarian doctors from different regions of Ukraine, and also veterinary and sanitary expertise doctors of regional and state laboratories of veterinary examination of agro-food markets according to the programs agreed with the head of the State Veterinary and Phytosanitary Service of Ukraine. The preferential scientific activities of the department are: risk analysis during production and processing of animal products and the development of veterinary-sanitary standards to ensure their safety and quality in accordance with modern requirements; scientific support livestock production in concordance with the requirements of Codex Alimentarius; biological risks monitoring to ensure the production of safe output of good quality; determination of chemical toxicants in products of animal origin and their impact on food safety indicators; effect of water-soluble form of vitamin E on the safety and quality of products of animal origin; development of scientific and methodological approaches to risk analysis during manufacturing, processing and circulation of food and feed products so that to harmonize legal acts.
During the past five years the staff of the department prepared and published 11 monographs, 12 textbooks, over 50 instructional recommendations and more than 15 scientific and teaching materials that are approved in the prescribed manner, over ten legal acts of Ukraine are developed and implemented, six invention and seven utility model patents are received, nearly 400 articles are published.