INTERGEO-2021 is the largest global event in the field of geodesy and land management
September 27, 2021
On September 21-23, 2021, the annual INTERGEO exhibition and conference took place in Hannover, Germany. This is the largest global event for specialists in geodesy, land management and geoinformatics. Last year's INTERGEO conference was held online only, this year the organizers were able to combine live and digital modes - more than 150 exhibits from leading suppliers of geospatial solutions were placed both in the pavilions of the Hannover Messe exhibition complex and on virtual platforms.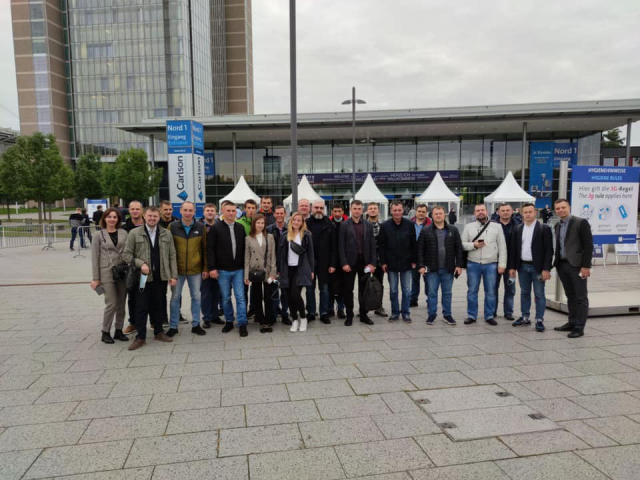 This year, Hannover was visited by the Head of the Department of Land Management, Professor Andriy Martyn. Together with the representatives of leading Ukrainian geodetic and land management companies, he got acquainted with technological innovations offered by HEXAGON, Leica Geosystem, DJI, Pix4D, Trimble, STONEX and many others. The meeting with the Ukrainian participants of the exhibition was especially warm. For the fifth year in a row Abris Design Group, Kyiv developer of specialized UAVs, and EPS company, Kharkiv supplier of navigation equipment, present their technological novelties.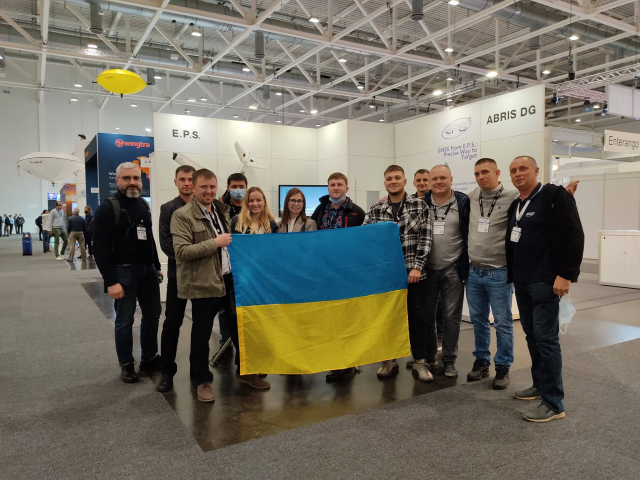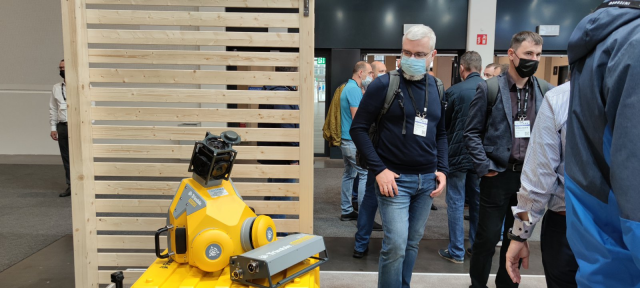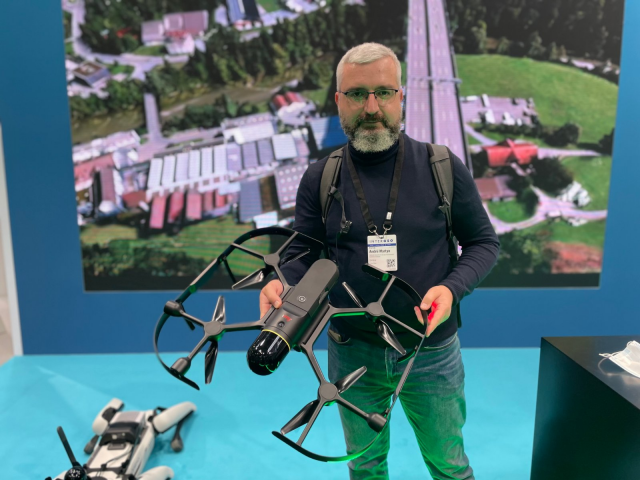 Despite the limited participation of companies from North America and Southeast Asia due to quarantine restrictions, the exhibition was quite busy, and the exhibitors had the opportunity to get acquainted with new equipment and software, test it, and listen to speeches and presentations at several demonstration sites.
INTERGEO exhibition is a global platform for getting acquainted with the most advanced technological solutions in geodesy, geoinformatics and land management.
Olexander Shevchenko,
Deputy Dean of the
Faculty of Land Management