Address: 03041 Kyiv, Geroiv Oborony str. 15, educational building № 3,office 125
Tel.: (044) 527-82-39
Head of Department:


Savitskaya Inna

Ph.D, associate professor, Head of department
General Information
The department was established in the 1930s, but since 1957 it has become a separate unit. V.I. Kolodiazhny, Doctor in Philosophy, Professor was its first head.
Later, the department was led by Professor М.О. Logvin, honoured worker of higher education of Ukrainian SSR, Doctor in Philosophy, Professor V.P. Kliuchnikov, honoured worker of higher education, Doctor in Philosophy, Professor B.А. Golovko, Doctor in Philosophy and Professor A.M. Cherniy.
Since August 2000- 12.04.2018 the department has been headed by Professor L.A. Chekal, PhD in Philosophy.
Educational activities
The department provides training in the following normative disciplines: "Philosophy", "Religion Science" and "Logic" for undergraduate and postgraduate students in full-time and extra mural forms of study, as well as "Philosophy of Science and innovation development" for master students.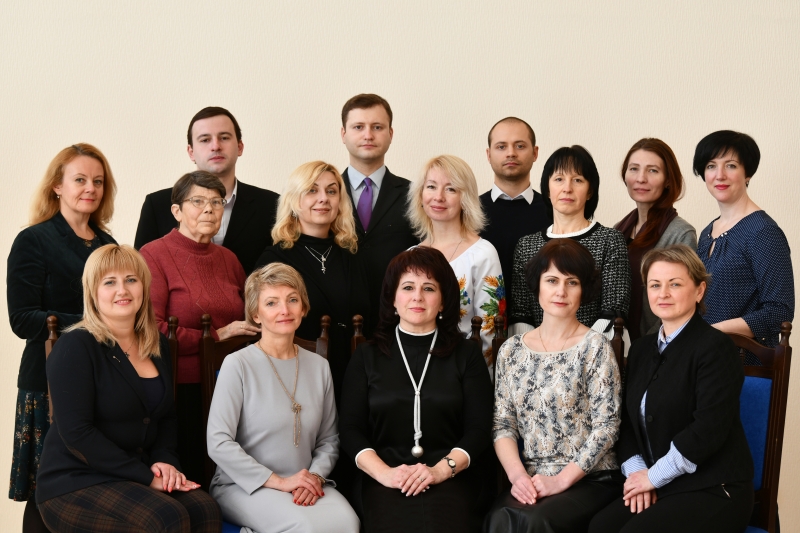 Scientific activities, innovation and research
The area of scientific interest includes research in philosophy of engineering and social philosophy.
For almost five decades the department of philosophy has been working on improving pedagogical and lecturing skills of its staff.
Today, the department focuses on a wide range of philosophical issues. The aim of the department is to realize a new approach to teaching philosophy in a higher educational institution according to the requirements of the Bologna process. The principal methodological basis in teaching philosophical disciplines is combination of historical-chronological and problematic approach. The proposed problematic approach foresees outlining the general problems related to dialectics, logics, epistemology, and philosophy of science.
Together with the Institute of Philosophy named after G. Skovoroda of National Academy of Sciences the Department of Philosophy organizes annual scientific-methodological seminar "Science and education at the turn of the centuries". For the last three years the department has organized three scientific-practical conferences and published the results of their research in journals.
International contacts and links
The department takes an active part in different scientific conferences. In particular, annual international conference "Days of Science at the Faculty of Philisophy" at T. Shevchenko Kyiv National University, in international scientific-theoretical conferences organized by the Institute of Philosophy named after G. Skovoroda of the National Academy of Sciences etc.