The staff of REEFMC and the forestry department of the Institute of Forestry and Park Gardening, Department of NUBiP of Ukraine presented the Pocket Guide for the Firefighters of the Exclusion Zone and held a seminar on its use.
December 19, 2018
Chornobl city
Sergiy Zibtsev, Olexander Soshensky and Vasyl Humenyuk, REEFMC of NUBiP, have presented the "Pocket Guide for the Firefighters of the Exclusion Zone" (1st edition), which has been developed and published with the support of the US Forest Service in the framework of a bilateral agreement between the US Forest Service and the National University of Life and Environmental Sciences of Ukraine regarding the implementation of the program to respond to forest fires and emergencies in the Exclusion Zone. Thus, during the meeting, 100 copies of the Pocket Guide were transferred to the "Pivnichna Pushcha" particle board, 30 copies to the SES of Ukraine in Chornobyl 11-DPRZ, 2 copies to the "Ecocenter", 2 copies to the State Agency of Ukraine for Management of the Exclusion Zone, 2 - to the State Enterprise "TSOTIZ" and 20 to the Chornobyl radiation and ecological biosphere reserve. It is also planned to transfer one copy per each agency that participated in previous meetings within the project (National University of Civil Protection, Main Department of the SES of Ukraine in the Kyiv region, Ministry of Internal Affairs, National Security and Defense Council, Lviv State University of Life Safety, Armed Forces of Ukraine, and others).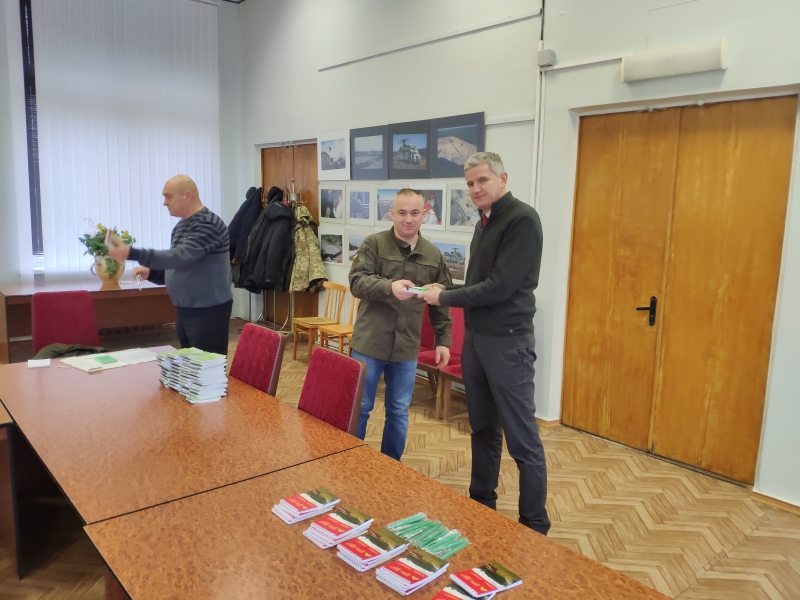 Pocket Guide is intended for firefighters of forest fire stations and forestry of SSE "Pivnichna Pushcha", personnel and heads of divisions of the SNS of Ukraine, members of the staff and extinguishing managers involved in the elimination of forest fires in the Chornobyl Exclusion Zone. It can be useful for forest fire suppression managers, fire brigade managers, staff of the SNS of Ukraine, forestry workers, volunteers and other employees and managers involved in the forest fire elimination.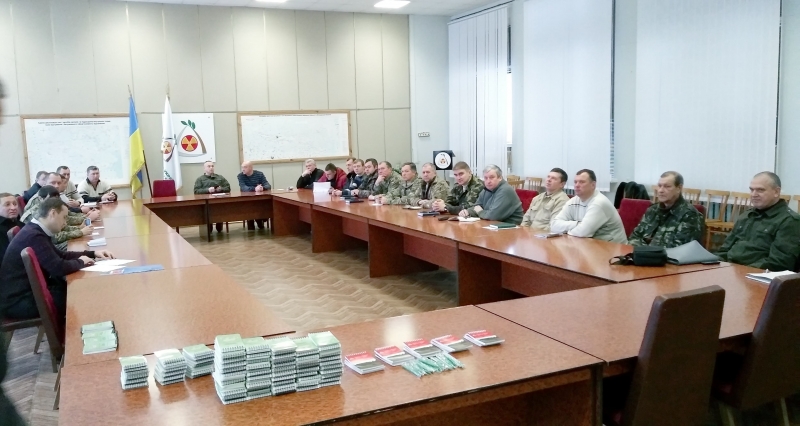 Oleksander Soshenskyi & Iryna Zibtseva, REEFMC
comments powered by

Disqus