Address: Heroyiv Oborony str., 17, educational building № 2, rooms 12 or 37, Kyiv, 03041, Ukraine
Tel.: (044) 527-84-09, 527-80-50
E-mail: [email protected]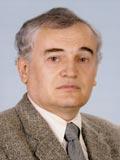 Doctor of Chemical sciences, Professor, Honoured Inventor:


Volodymyr A. Kopilevych

Director
Welcome to the Education and Research Institute of Natural Sciences and Liberal Arts web page. On this web page you will find information about the structure of the Institute, administration staff, faculties and departments, educational, scientific, innovation activities and research, international affairs and partners. Current students can find relevant and up-to-date information about current courses or events happening in and around the Institute and potential new students have an opportunity to choose Bachelor's and Master's programmes offered at the Institute to apply to.
The Education and Research Institute of Natural Sciences and Liberal Arts, established in 2001, is one of the twelve head Education and Research Institutes that make up the University of Life and Environmental Sciences of Ukraine.
Currently the Institute comprises the faculty of Pedagogy and five Education and Research Centres which include 15 departments with direct subordination and three departments with dual subordination.
The Institute is actively striving for more quality in training students by establishing national and international Bachelor's and Master's programmes and by developing a system of quality assurance in teaching.
The scope of research covers significant issues in the areas of chemistry and mathematics, pedagogy and psychology, history and sociology, linguistics and philology, culture and politics, computer technologies and innovation. The outcomes of research directly benefit the Institute's position as well as scientific advancement and the quality of people's life.
The Institute is in close contact with different national and international universities, scientific institutions, organizations and committees in agro-industrial sector, administration, and management. This ensures that teaching and research are always in progress.