Educational work
We train a modern specialist for practical activities in various sectors of the economy using innovative technologies. Professionals from leading world manufacturers of hardware and software such as IBM, Microsoft, Intel, Cisco, Procom are involved for the training of students.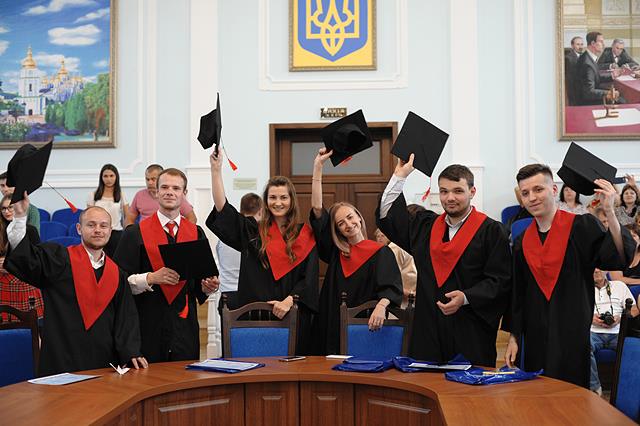 The specialty "Economy" (Economic Cybernetics, Digital Economics) is a unique combination of computer, economic disciplines and information and communication technologies. This provides the opportunity to work in various areas of the digital economy. The training is based on the use of information and communication and digital technologies, the knowledge of new information technologies with the use of the Internet of things, large data, artificial intelligence, digital smart technologies and the system of knowledge on special mathematical disciplines, theoretical and professional knowledge of new information technologies with the use of computer technology in the economy. The obtained knowledge enables to develop systems of models for the study of socio-economic phenomena for practical and research purposes; create and use static and dynamic expert systems for business processes. These programs offer benefits in terms of digitization of the economy, the social and social spheres, awareness of existing challenges and tools for developing digital infrastructures, gaining digital competences, and identifying areas and projects for the digitization of the domestic market.
Within the framework of the specialty "Computer Science" we train a broad-profile specialist to participate in various fields of activity that require fundamental knowledge in mathematics, physics, computer science, natural sciences, humanities and socio-economic disciplines.
The student will gain the following professional and practical skills: possession of algorithmic thinking, software engineering techniques for software implementation taking into account the requirements for its quality and performance characteristics, the development of methods and systems of artificial intelligence in the process of learning.
Graduates of Computer Science training can apply for following job positions: programmer engineer, administrator of local and corporate networks, specialist in the design and development of information and automation systems, systems of artificial intelligence and expert systems, specialist in Web design, etc.
The specialty "Software Engineering" provides students with the benefits of algorithmic thinking, engineering software methods for implementing software to meet the requirements for quality and reliability.
Practical training of students is aimed at mastering the basic methods and technologies of software systems development.
Software engineering involves the application of a systematic, measurable approach to the design, use and maintenance of software, and the study of these approaches.
Today, software engineering professionals are most demanded on the job market among other IT professionals, they are involved in the development of domestic and international software projects, and have decent pay for their work.
Specialty "Computer Engineering" allows a graduate as a professional programmer to independently develop and use system and application software, in particular, to develop and use information systems, databases, computer-aided design systems, interactive systems, embedded programs for specialized computer systems.
In the field of computer hardware, specialty allows a graduate to design and develop universal and specialized computer systems controllers, adapters, local, global and corporate computer networks at the level of individual units and nodes.
The specialty "Cyber Security" provides knowledge of programming and computer technology, cybersecurity, software and technical methods of information security, cryptography, legal and social aspects of information security, as well as information security management.
Cybersecurity is the process of implementing security measures to ensure the confidentiality, integrity and availability of data. Cybersecurity provides protection of resources (information, computers, servers, enterprises, private individuals). Cyber security is intended to protect data at the stage of their exchange and preservation. These security measures include access control, training, audit and risk assessment, testing, management and authorization security.
A cybersecurity specialist is engaged in the development of security systems for various communication networks and electronic databases, tests and improves their own and third-party developments to avoid the risk of leakage of information constituting state or commercial secrets, confidential information.
This profession is relatively new, but has already become widespread in connection with the introduction of computer and network technologies in virtually all organizations - from small commercial firms to state security agencies.