Olha Kravchenko: «My work is appreciated by Cabinet of Ministers. I am rewarded for the development of approaches of the evaluation of toxicity of nanomaterials and products of nanotechnologies»
September 15, 2018
Five young researchers from NUBiP of Ukraine are holders of Cabinet of Ministers 2018 scholarship. Among them there is a teacher of the department of general chemistry, Olha Kravchenko.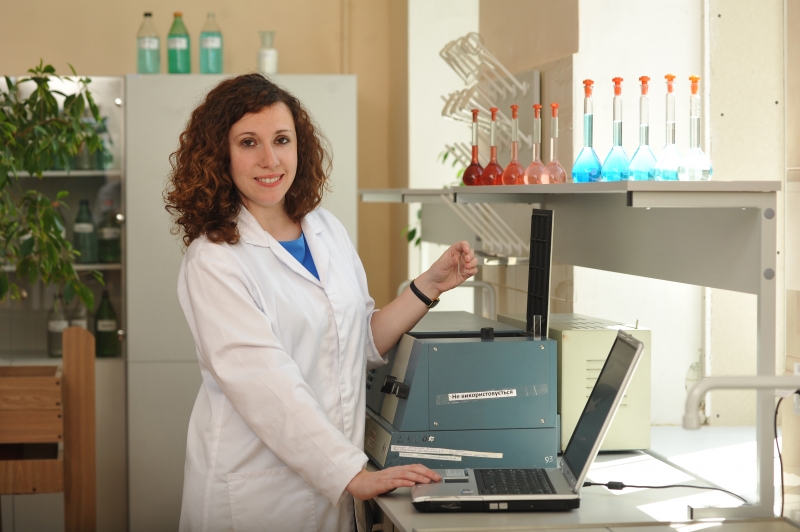 What work of yours is awarded by Cabinet of Ministers?
– The scholarship has been given for research achievements of the last five years. It includes the defense of a candidate dissertation, more than 20 scientific articles which are published in journals including those which are included in international science-based databases, two invention patents, being the head of an initiative research, the participation in two budget scientific and research experimentations and internship in Israel Oceanographic and Limnolographic Research Institute. My research relates to the development of approaches of the evaluation of the toxicity of nanomaterials and products of nanotechnologies.
Why is your area of research crucial and innovative?
– Everyone knows that nanomaterials is a driving force of science and technology of the 21st century. However, it is necessary to evaluate their impact on biological systems of different bodies. We evaluate the toxicity that is we don't only study how organisms survive. We have a battery of organisms such as microorganisms-plants-fish. We analyse the fertility, how nanomaterials accumulate; we assess geno- and cyto- toxicity. And after we develop ecologically friendly biocidal preparations on the basis of polymer / inorganic nanocomposite materials for disinfection of fish complexes, as well as hygienic materials and fabrics.
Did you expect to see your name among scholarship holders?
– Honestly, I did not. It was a surprise for me. Cabinet of Ministers scholarship is an effective motive to continue to improve oneself, to self-develop and to generate new ideas.
Iryna Bilous