Further Cooperation with Norway University of Life Sciences
March 14, 2018
Scientists from Norway University of Life Sciences visited our Faculty of Animal Sciences and Water Bioresources to discuss further foci of the current cooperation agreement between NUBiP of Ukraine and NULS. Professor Аmund Мyklebust, head of «GENO» and professor Trygve Solberg had a meeting with Vadym Tkachuk, vice-rector for scientific and educational, and international activity and development. The meeting was attended by Volodymyr Otchenashko. head of the scientific and research department, Ruslan Kononenko, vice-dean of Faculty of Animal Sciences and Water Bioresources, Vasyl Turynskyi, head of the department for organizational activity. The goal of the meeting was to discuss further cooperation in the sphere of agriculture.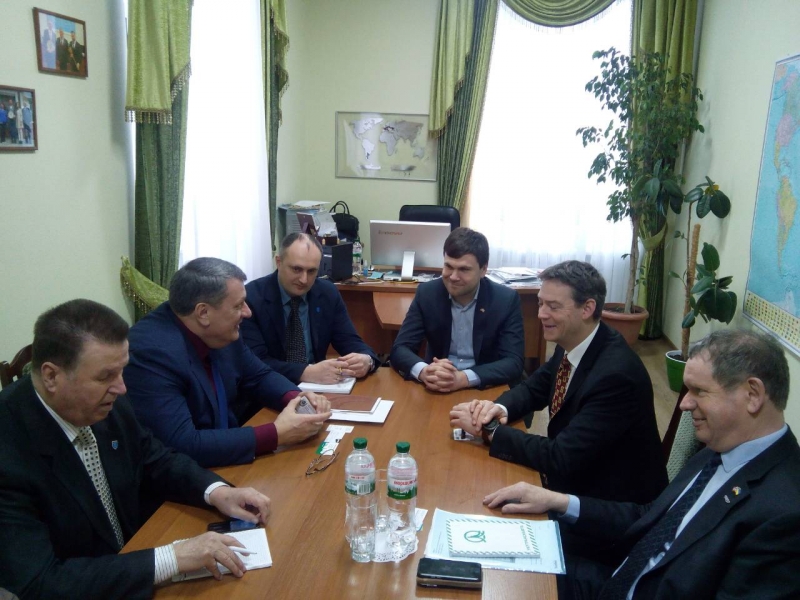 After the meeting, the delegation visited Faculty of Animal Sciences and Water Bioresources. Professor Trygve Solberg gave an open lecture to fourth-year-of-study students about genomic assessment of cattle. This lecture is of great importance to these students as their specialty is «The technology of the production and processing of animal products». The lecturer presented graphs and schemes of conducting a genomic assessment of heifers and bulls; ways of implementing this technology in Norway and drew students' attention to the principles of the selection.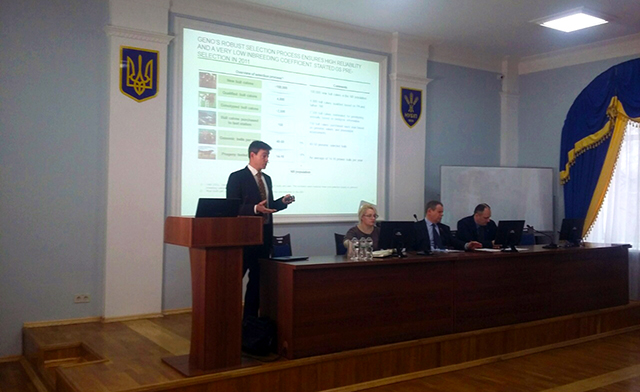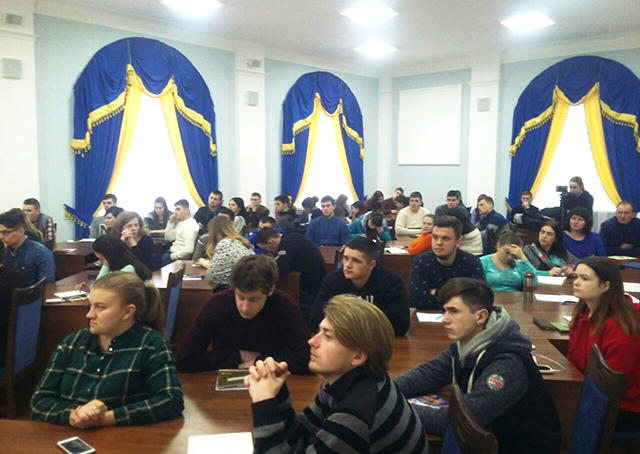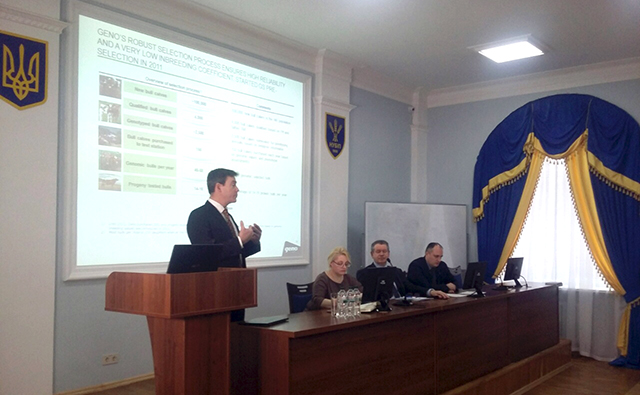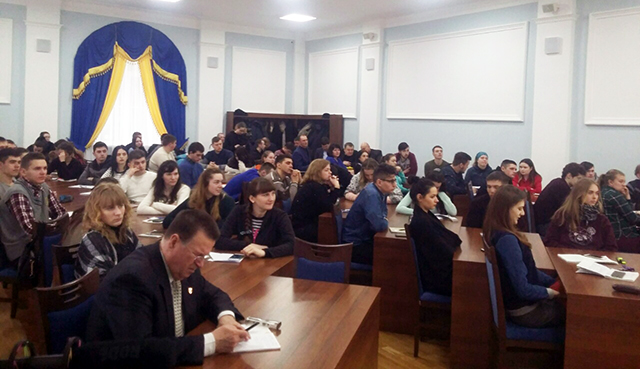 In the afternoon, the delegation from our university visited the embassy of Kingdom of Norway, attended the seminar covering the issues of the development of agricultural sector of Ukraine. A new memorandum on cooperation was signed by Vadym Tkachuk and Trygve Solberg in the embassy.
Nataliia Rudyk-Leuska,
responsible for international activity at Faculty of Animal Sciences and Water Bioresources
translated by Olena Soloviova