Employees of the Department of Administrative Management and Foreign Economic Activity visited Nemishayev in the framework of professional orientation work
March 22, 2018
Department of Administrative Management and Foreign Economic Activity
March 20, 2018, the candidates of economic sciences, associate professors of the department of administrative management and foreign economic activity Oleksandr Faychuk and Ivan Mischenko paid a working visit to the students of grades 10 and 11 of the Nemishayevka Secondary School № 1 and graduates of the «Nemishaivsky Agrotechnical College».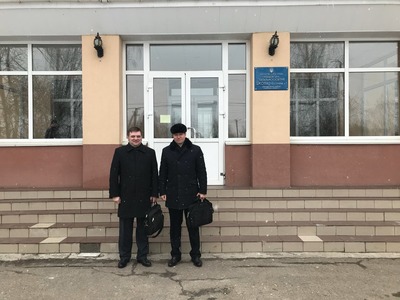 Nemishayevka Secondary School № 1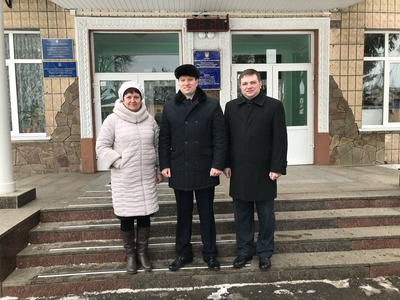 «Nemishaivsky Agrotechnical College»
Representatives of the department introduced potential entrants with the leadership and structure of NULES of Ukraine, informed about the benefits of studying at the university, in particular, at the faculty of agrarian management, specializing in Management, where students acquire not only highly qualified education of the International level, but also fully develop.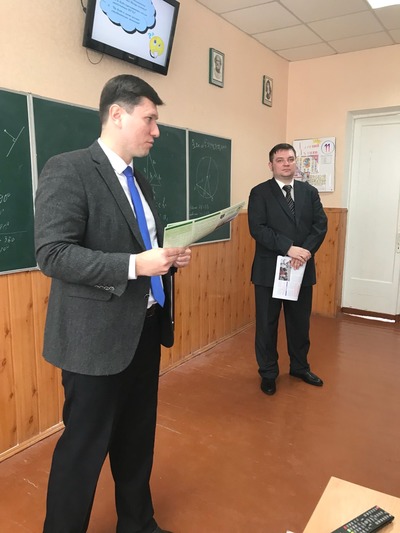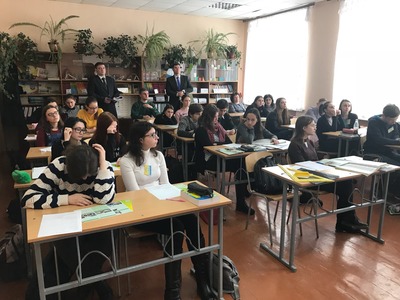 First of all, Oleksandr Faychuk highlighted the future entrants in the prospect of employment and career growth after obtaining a higher education at the Faculty of Agricultural Management. Ivan Mishchenko announced the possibility of obtaining a double diploma and practical internship abroad.
Representatives of the department also brought to the attention of the conditions of payment for study and accommodation in hostels. It should be noted that the students of college and college students were interested in the information provided, as evidenced by the large number of asked questions.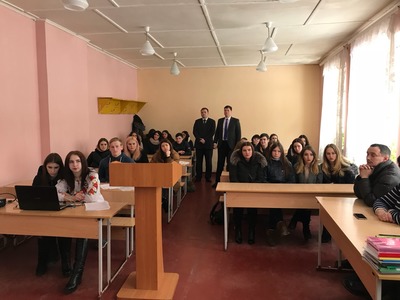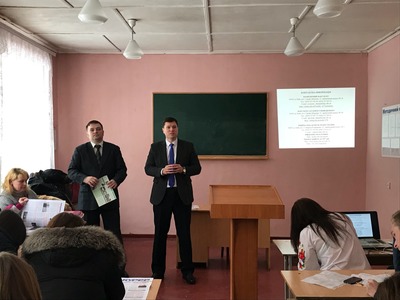 Future graduates were provided with informational materials about the faculty and the university. In addition, they completed a graduate profile.
Teachers of the Department of Administrative Management and Foreign Trade have invited potential entrants to visit the Open House at the National University of Life and Environmental Sciences of Ukraine.
Faychuk Oleksandr and Mishchenko Ivan thanked the director for the Nemishaivka Secondary School №1 Chernenko Natalia Pavlovna and the head of the Agrarian Business Department of Nemishaivsky Agrotechnical College - Grigoryan Larisa Volodymyrivna and invited everyone to the NULES open days.