US Forest Service District Fire Management Officer participated in training on personal safety and preparedness to fire season 2018 for forest firefighters of the Chornobyl Exclusion Zone
February 26, 2018
Chornobyl city
US Forest Service District Fire Management Officer participated in training on personal safety and preparedness to fire season 2018 for forest firefighters of the Chornobyl Exclusion Zone
On February 26, 2018, at State Agency of Ukraine on Exclusion Zone Management, Nikia Hernandez, District Fire Management Officer from the US Forest Service provided training for forest firefighters and emergency fire brigade of the Chornobyl Exclusion Zone (CEZ).
The training was organized by the Regional Eastern Europe Fire Monitoring Center (REEFMC) within the project of technical assistance of US Forest Service International Programs. The overall aim of the training was to exchange of experience on personal safety actions and preparedness measures for 2018 fire season between US Forest Service specialists and fire personal of the CEZ.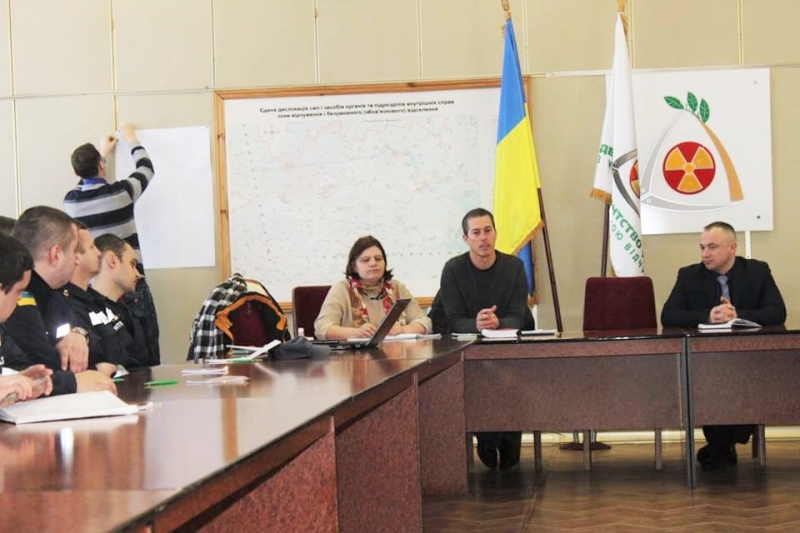 In particularly Ukrainian version of the Incident Response Pocket Guide was used for training purposes. Its allowed participants to get the insight on the features of the determination and prediction of behavior and development of fires based on such factors as fuel (its type, structure, fractional composition, humidity, calorific value), terrain, wind, precipitation, temperature and humidity of air, type and shape of clouds, type and shape of the convection column of smoke. Also, the participants of the training got acquainted with the rules of organization and holding a briefing before, during and after the fire.
Vasyl Gumeniuk, Iryna Zibtseva,
Regional Eastern Europe Fire Monitoring Center