German colleagues credential scientific potential of our university biotechnology
December 12, 2017
After university authorities met with Wolfgang Nowick, head of German institute of biotechnology and his colleague Valentyna Klebanova, Department of Ecobiotechnology and Biodiversity hosted a roundtable discussion «Biotechnology: achievements and expectations».
Ihor Ibatullin, First Vice-Rector thanked the guests for their contribution to the popularization of science and Ukrainian culture in the world, to the enhancement of mutual understanding and friendship between nations, to the successful development of Ukraine-Germany scientific cooperation in biotechnology. This area is of high importance to humanity.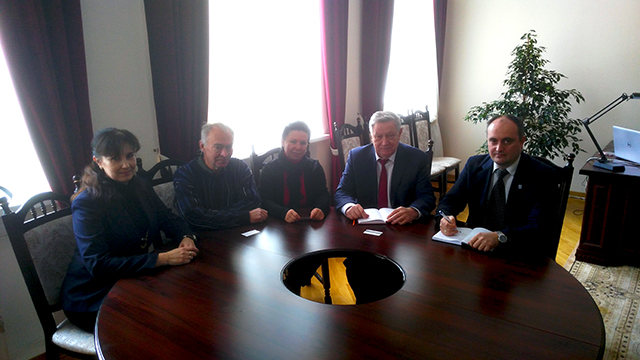 The participants of the roundtable discussion spoke about prospects of further development and expansion of academic and scientific relations. Foreign guests were pleasantly surprised by the collaboration of the team of scientists and researchers who took part in the discussion.
Talking to Vadym Tkachuk, Vice-rector for international activity and development, guests pointed out that it is highly necessary to increase scientific integration and the number of publications about biotechnology in higher educational establishments. Additionally, parties agreed to organize the 25th scientific conference «daRostim» at National University of Life and Environmental Sciences of Ukraine, to enable German farmers to come to Ukraine and share experience with university farmers, and to publish proceedings of this conference.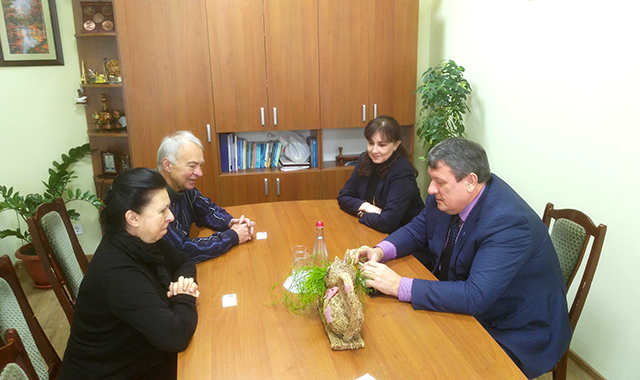 Wolfgang Nowick appreciated achievements of the staff of the laboratory of Department of Phyto Virology and Biotechnology. The head of this department is Andrii Kliuvadenko.
Oksana Kliachenko, Andrii Kliuvadenko, Vira Borodai, Tetiana Ivanova, Oleksandr Subin, Oleksandr Kolodiazhnyi, Petro Drozd, Tetiana Patyka, Svitlana Bilous and Oksana Chornobrov (EEI of Forestry and Park Gardening) discussed the latest achievements of applied biotechnology in the world.
Two parties discussed the possibility of an agreement on cooperation, student exchange, teacher internships and joint researches.
Mykola Patyka,
head of Department of Ecobiotechnology and Biodiversity
translated by Olena Soloviova