Academician Volodymyr Hareba attended the conference on wine industry and viticulture
November 2, 2017
Georgian academy of agricultural sciences (Tbilisi) hosted an international scientific conference «Wine industry and viticulture in European countries – historical aspects and plans for future». Leading scientists, specialists in the sphere of wine industry and viticulture from 10 countries of Europe attended this conference. Ukrainian delegation was headed by Volodymyr Hareba, an academician of NAAS, a professor of department of horticulture. V. Hareba «Viticulture and wine industry of Ukraine: the current state of the situation and prospects of the development» was very interesting for the audience and rose a lively discussion.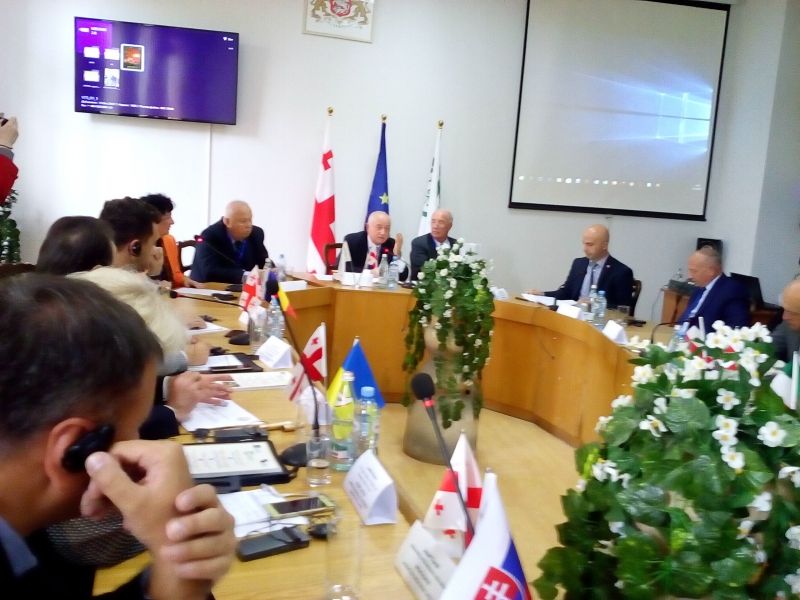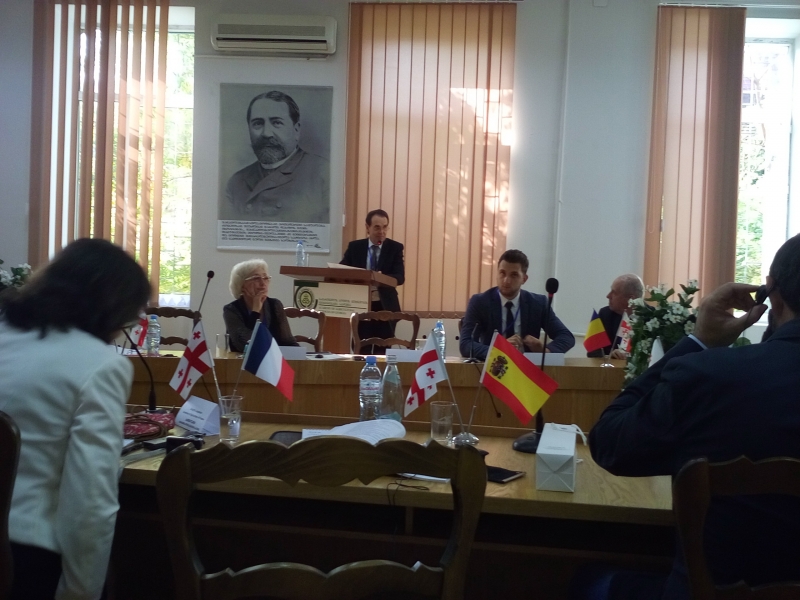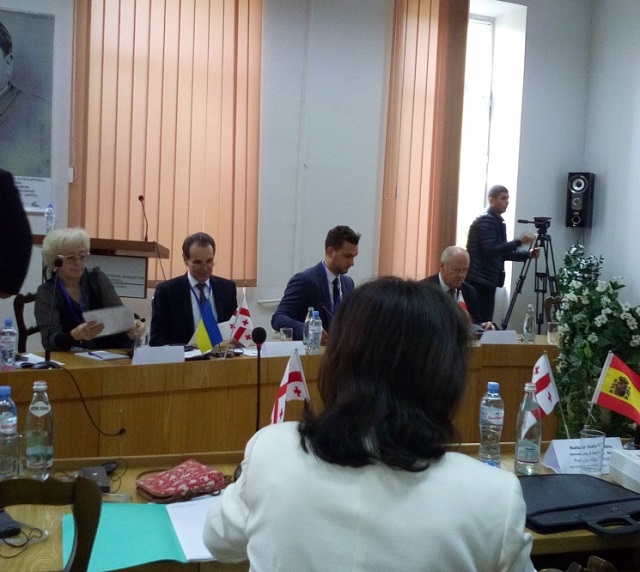 TV channel of Georgia interviewed Volodymyr Hareba. Our colleague learned about new technologies of growing and processing grapes. But the way Georgia produces 22 products from grapes. V. Hareba visited some exhibitions, tasted Georgian wine.
The participants visited scientific and research centre of Ministry of agriculture of Georgia (Jighaura), National agency of wine industry, two wine producing companies such as Ltd Twins Wine Cellard and «Hareba wine producing factory».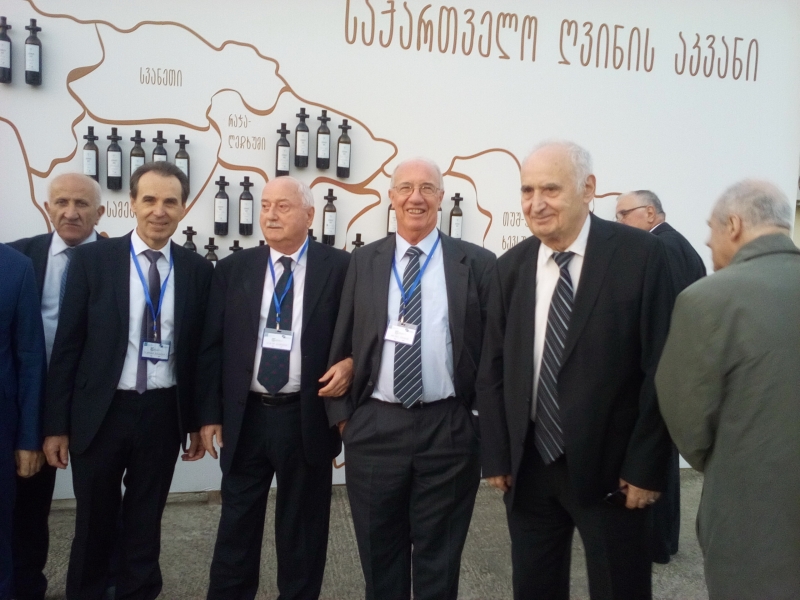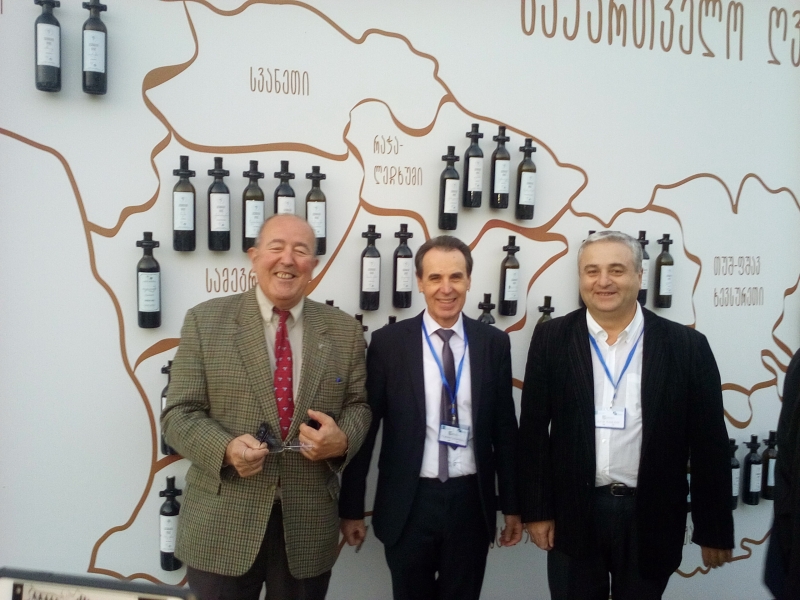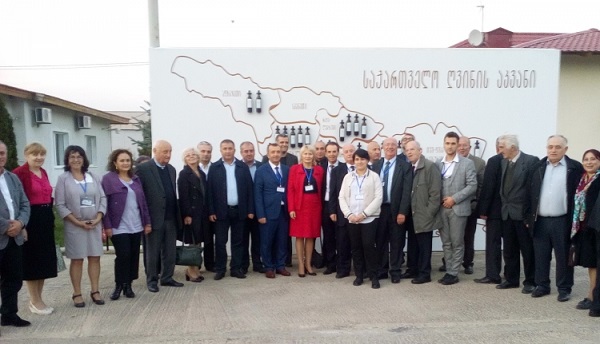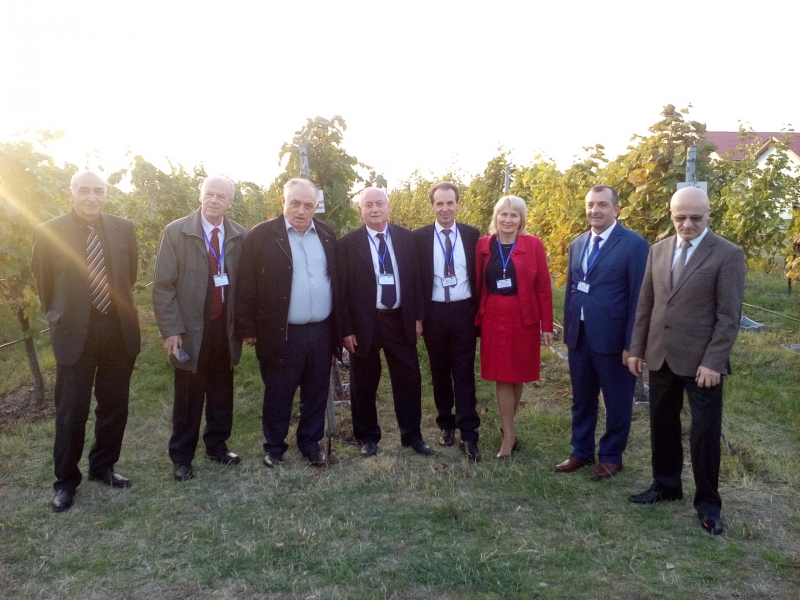 Ukrainian delegation have established some research links with scientists from France, Italy, Spain, Romania, Slovenia, Georgia.
Vira Kutovenko,
Associate professor of the department of horticulture and protected ground