Meeting of Ukrainian and American colleagues at the Department of Microbiology, Virology and Biotechnology
September 12, 2017
September 11, 2017 Professors of the Department of Microbiology, Virology and Biotechnology Mazur T.V. and Yablonska O.V. held a meeting with DVM, MS, PhD, DACVM Artem Rogovskyy from Texas's largest Texas A & M University.
PhD Artem Rogovsky is a graduate of our Faculty of Veterinary Medicine, graduate from the Ph.D. in the USA. Last year, he had already lectured for senior students at our faculty and attended the XV conference. At the same time, at the invitation of our university, PhD, Artyom Rogovsky speaks lectures in English for postgraduate and postgraduate students of the Faculty of Veterinary Medicine concerning Lyme disease and antibiotic therapy problems.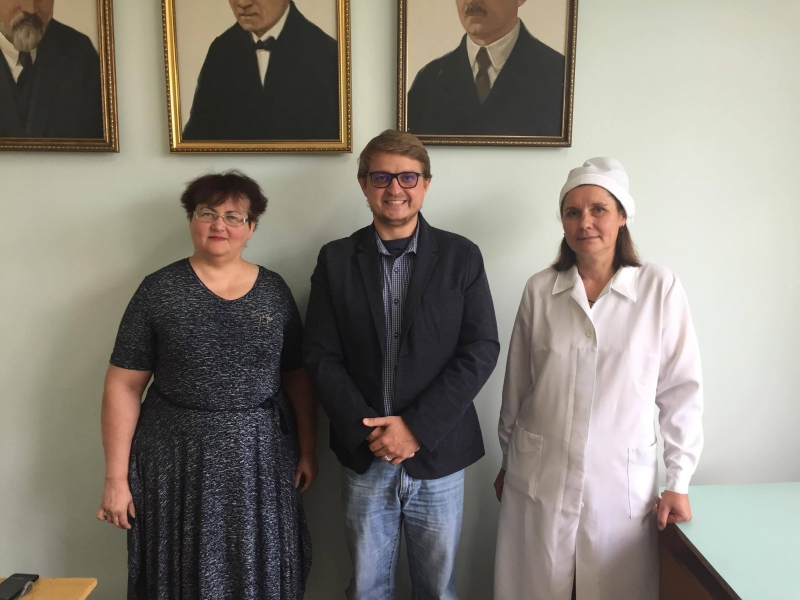 Tetyana Mazur and Oksana Yablonska talked with the guest about the peculiarities of teaching microbiology at the universities of Texas, student education, research projects, grants, publications, peculiarities of magistracy and doctoral studies, and outlined plans for scientific cooperation. The conversation took place in Ukrainian and English.
On September 15 at 8:30 of PhD Artem Rogovsky will give a lecture in English for the students of the English language group of the 3rd year of the Faculty of Veterinary Medicine.
Upon completion of an interesting conversation, colleagues photographed in memory.
Professor Oksana Yablonska