The Coordinator of Erasmus+ program, professor of the Department of International Law of Augsbury University Stefan Lorentsmayer visited Law Faculty of NUBIP
October 30, 2016
Stefan Lorentsmayer was invited by the department of International Law and Comparative Law of National University of Life and Environmental Sciences of Ukraine.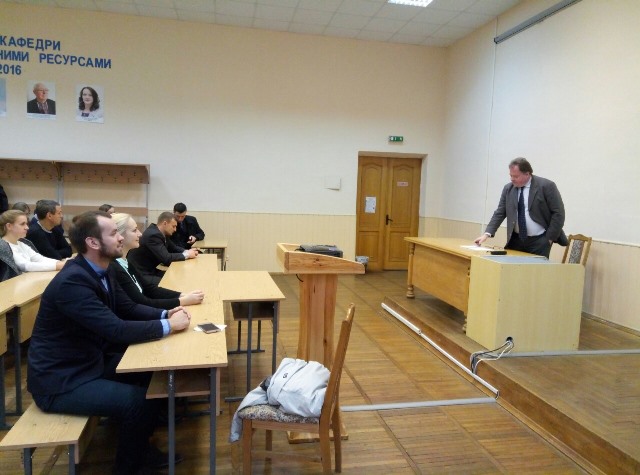 Professor Lorentsmayer had a meeting with dean Olena Yara and heads of departments. The guest learnt about educational and research programs, latest scientific achievements of young researchers and plans of the faculty for future. One of the urgent issues is introduction of student exchange programs, specifically Erasmus+ program.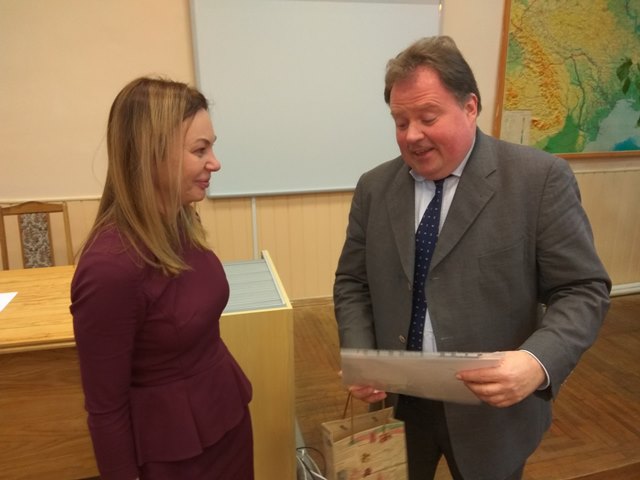 Stefan Lorentsmayer emphasises on the interest of Government of Germany in sponsoring educational and research programs for gifted students and young researchers in the sphere of law studies and hoped that NUBIP of Ukraine and Augsbury University will have further cooperation.
Besides professor Lorentsmayer gave a lecture on the perspectives of international research exchanges by Erasmus+ to students and young researchers.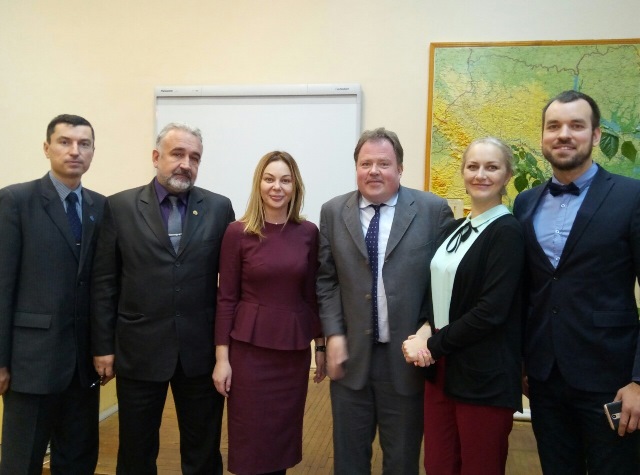 Professor Lorentsmayer presented Erasmus+ program which is very popular among educational establishments of EU. In terms of Ukraine's integration in Europe, we should pay special attention to studying European law system in order to further implement this system into our law system. Youth is a driving power in the process of Ukraine's integration into Europe and Erasmus+ program enables Ukrainian students and youth researchers to train and study abroad free of charge.
Yevhenii Shulha,
head the council of young
researches of Law Faculty,
associate professor of the department
of International Law