America House is worth to be visited…
October 13, 2016
This is the opinion of the third-year students "Philologists" of NULES of Ukraine who visited America House for the first time with their teacher of English for some reasons. And here is the first part of our story: impressions of a student about America House and movie they watched that day:
"The U.S. Embassy in Ukraine has opened the America House Kyiv cultural center. It's located on Pymonenk St., 6. The similar centers exist in many countries, and they have a common goal – acquaintance to the culture, traditions and also development of close relations between the countries. It is the first such center in Kyiv, and Ukraine as well. America House Kyiv is a very welcoming place that provides many possibilities to improve language and communication skills and to make the world's view wider. Many things are already familiar with the concept of free spaces (anti-cafe, time-cafe and other creative spaces) – "pay for time". "America House Kyiv" has gone further. Visiting the center is absolutely free. The only necessary thing is to have the passport with you and to pass the security guard. Also you have a chance to drink some coffee or tea and to eat delicious food on the 1-st floor of the center in a cozy cafeteria. So, it's worth visiting "America House Kyiv".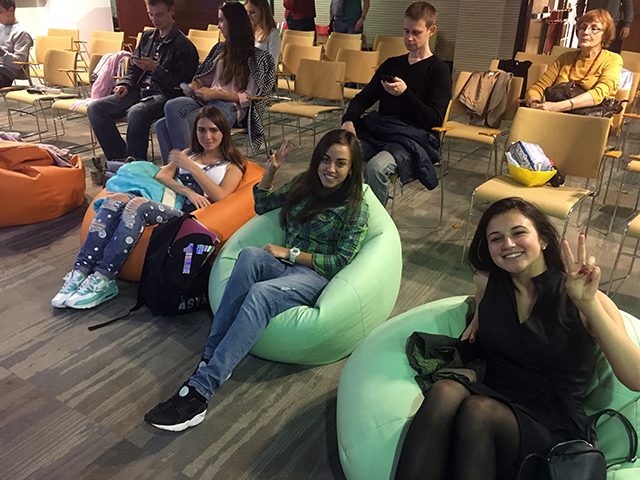 Recently we've visited this center to spend time with pleasure, watching film "Charlie Wilson's War". Warm, friendly atmosphere, interesting movie with informative subject line about the position of democracy in our world made that evening absolutely perfect and unforgettable. So, now all of us are looking forward to visiting "America House Kyiv"'s next time".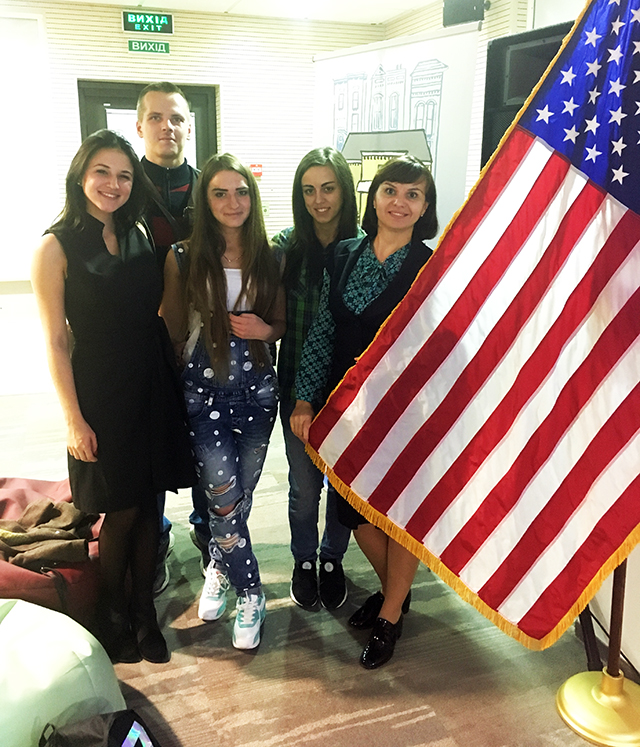 Kate Gryshchenko,
3-year student -philologist
Oksana Ivanova,
Head of the Department