We are starting a joint research with the Norwegian University of Life Sciences in Radiology and Radioecology
May 23, 2016
As part of cooperation with the Norwegian University of Life Sciences, on May 24, the university welcomed a delegation headed by the Director of the Center for Environmental Radioactivity (CERAD) Professor Academician Brit Salbu.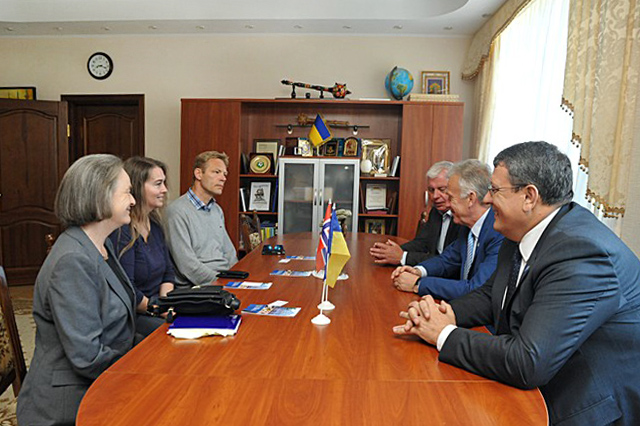 Center was created at the Norwegian University of Life Sciences in 2013 with funding for the next 10 years by the Norway Research Center. Its objective is to obtain new scientific knowledge and tools of effective protection of people and the environment from the harmful effects of radiation, as well as training of specialists of high qualification in the fields of Radiology and Radioecology.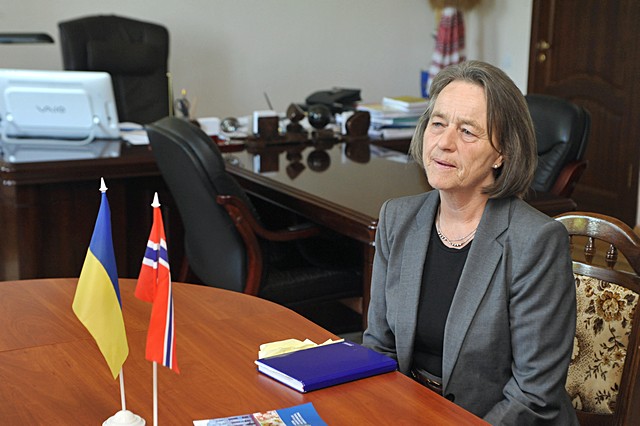 It is worth recalling that NULES of Ukraine received a grant in conjunction with CERAD center in amount of about 15 million UAH for the next three years to conduct joint research, implementation of academic mobility and development of advanced training programs in Radiology and Radioecology.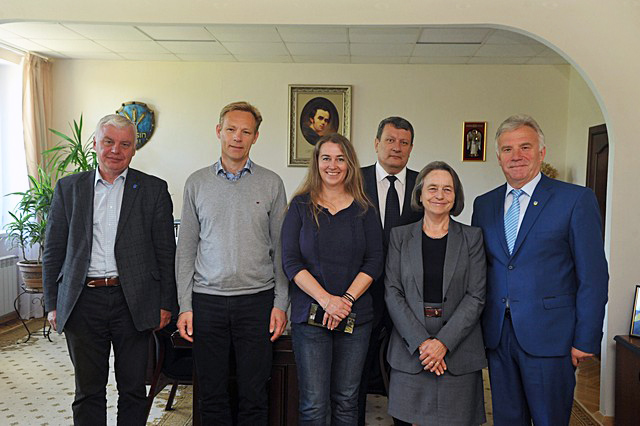 During the meeting with the Rector of the University Stanislav Nikolaenko, particular attention was paid to the importance of cooperation for both sides, as the experience accumulated by our scientists, led by Professor Valeriy Kashparov on reducing the effects of radiation on nature and humanity in Chernobyl nuclear power plant zone is unique and is recognized in many countries of the world. In particular, it was agreed on the necessity of directing a part of grant fund on improving the material base of scientific research. The project is already starting its work in September, 2016, so the Rector invited Norwegian colleagues on the Knowledge Day celebration and wished everyone fruitful work.
Vadym Tkachuk,
Pro-Rector for Scientific and Pedagogical Work,
International Activities and Development