Department of Livestock and Aquatic Biological Resources strengthens cooperation with the Netherlands
April 28, 2016
The Netherlands is a recognized world leader in livestock production. A country with a population of 17 million, has 4.6 million cattle on their territory, and ranks as worlds' second after United States in agricultural products export volume.
High potential of Dutch animals is worldwide renowned, and for a long time the country has been remaining a leader in the export of live cattle, and Dutch cows along with tulips, are considered a symbol of the Netherlands.
These impressive results have been achieved through the effort of many experts, including stock-breeding scholars. The workshop was dedicated precisely to studying the experience of the modern system of dairy cattle evaluation and new approaches to the implementation of the automated system of sire selection in the Netherlands, and was held on April 26 at the Department of Livestock and Aquatic Biological Resources.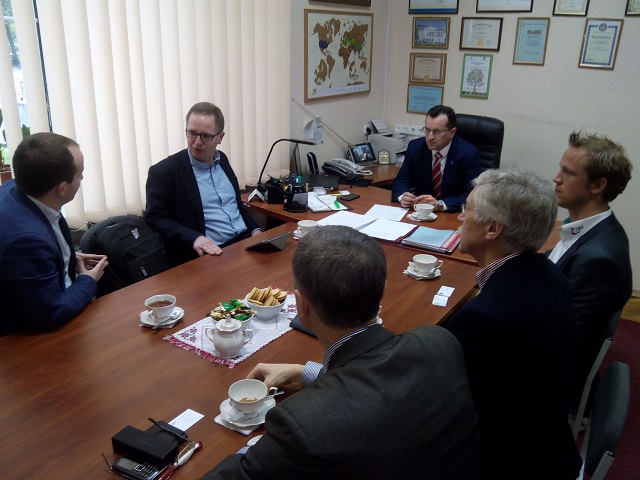 The event was held within the Project of Netherlands Government on organization of the Dutch dairy center in Ukraine, which is being implemented by a consortium of companies and organizations involving GD Animal Health, HAS Den Bosch, Vetvice/Cow Signals and Difco International.
The seminar covered issues of the future operations of the dairy center, and discussed options for participation of Ukrainian companies in the project.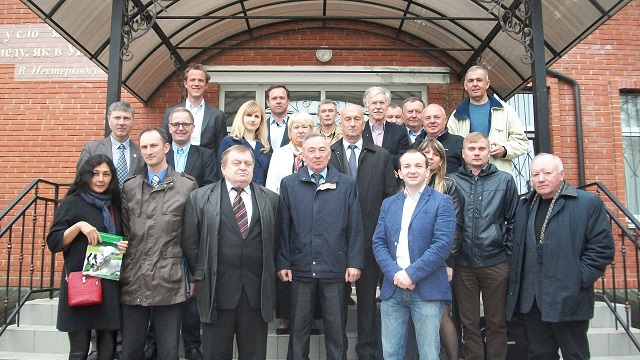 Within the event, a meeting took place between the Dutch delegation consisting of Mr. Vismans V. (project manager), Kremers R. (CEO of DifcoInternational) Aldershoff F. (manager of CRV company) and Puchko R. (project manager from Ukraine) and Dean of the Department of Livestock and Aquatic Biological Resources Vadym Kondratyuk and Head of the Chair of Animal Genetics, Breeding and Biotechnology Andriy Hetya. The parties discussed closer cooperation and participation of the University in the development of Dutch dairy center.
Serhiy Hryshchenko,
Deputy Dean of the Department of Livestock
and Aquatic Biological Resources