Agreement is signed on double Master's Degrees between the Department of Economics of NULES of Ukraine and the Department of Economic Science of Warsaw University of Life Sciences!
February 29, 2016
As part of a cooperation agreement between NULES of Ukraine and Warsaw University of Life Sciences (WULS-SGGW, Poland), the process of signing an agreement on double diplomas between economic departments of both universities has wrapped up.
This landmark event was preceded by a long and painstaking work of both parties – Deans A. Dibrova and Y. Holembyevskyi, Deputy Deans M. Vashchyk, A. Labenko, Head of the Chair of Banking A. Oliynyk, Deputy Deans of partner-Depatment – N.Dreyerska and Y. Franz-Dombovska. Their collaborative work had in its core the harmonization of the main part of the document, as well as synchronization and coordination of the curriculum. Supported by the Rector of NULES of Ukraine S. Nikolaenko and A. Shymanskyi of WULS-SGGW, the cooperation agreement was signed.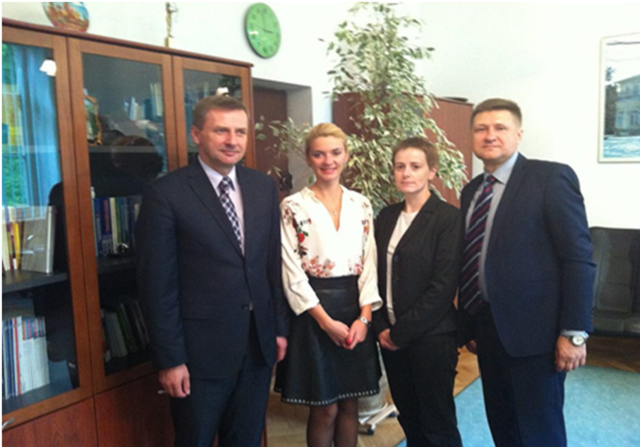 Double diploma program for the students of the Department of Economics ES "Master" specialty "Economics" (for both universities) begins in the fall of 2016-2017 academic year. Thus, who eagers will be able to take part in it.
For more information, please, address to the Deputy Dean for International Affairs Vashchyk M.S.
Dibrova A.D.,
Dean of the Department of Economics,
Vashchyk M.S.,
Deputy Dean for International Affairs