Address: 03041, Kiev, str. Heroyiv Oborony, 13, r. 78
Tel.: +38 044 527 81 93 Fax: +38 044 527 86 76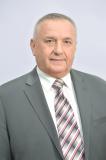 Head of department:


Grigoriy Podpryatov

Candidate of agricultural sciences, professor
The department was founded in June 28, 1968 ( the Ukrainian Order of the Red Banner of Agricultural Academy № 301 from 28 June 1968), headed the department of a famous scientist, teacher, doctor of agricultural sciences, professor Boris Lesyk. His name was given to the department in 1995.
Before the establishment department in different years course "Technology of storage and processing of plant products" teach professor A.A. Piontkovs'kiy (from 1922 till 1941), associate professor V.A. Turkin (up to 1947), V.L. Snizhko, professor B.V. Lesyk. Since the department foundation it has consistently was headed – professor B.V. Lesyk (1968-1987), associate professor V.S. Hylevych (1987-2002), professor G.I. Podpryatov (2002-2004), associate professor L.F. Skalets'ka (2004-2009), professor L.M. Homichak (2009-2010). Since 2010, the department successfully managed by professor G.I Podpryatov.
The main tasks of the department is to perform of educational, research, innovation and counseling functions in the field of post harvest handling, storage, processing and standardization of crop production.
The department has considerable achievements over the past 20 years. Employees of published 6 textbooks, 35 handbooks, about 100 methodical instructions, prepared 3 doctors of science and 70 candidates of science, more than 800 graduates and over 80 masters.
The staff of the department for 47 years made a significant contribution to science, produced 12 monographs, developed and harmonized over 20 standards, received 20 patents, 10 copyright certificates, 2 grants, medals at the international and specialized exhibitions.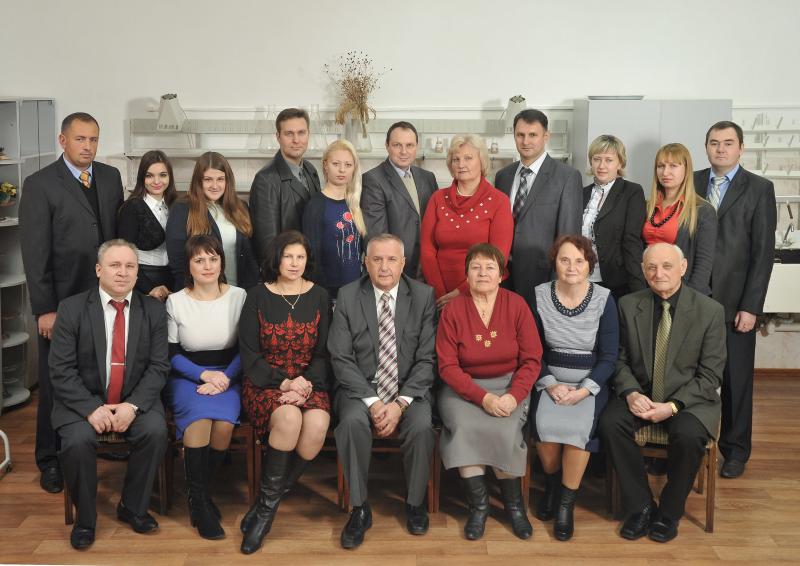 Department staff of storage, processing and plant product standardization after prof. B.V. Lesik, 2015
Now the department consists: proffessor Podpryatov G.I., proffessor Shevchuk L.M., associate professor Matseiko L.M., associate professor Rozhko V.I., associate professor Voitsekhivs'kiy V.I., associate professor Gun'ko S.M., associate professor Bober A.V., associate professor Zavads'ka O.V., associate professor Zavgorodniy V.M., associate professor Nasikovs'kiy V.A., senior teacher Yashchuk N.O., head of laboratory Yablonska L.P., seniors laboratory: Pyshna M.O., Novick V.I., Tkachenko E.V.