Professor Andriy Martyn on the state of agribusiness in Ukraine during the war for the Pennsylvania State University Agricultural Council
November 10, 2022
The Pennsylvania State University Agricultural Council is an important industry advisory group in the United States that brings together agricultural trade associations, agricultural promotion cooperatives, agricultural media, organizations that provide products and services to the agribusiness community, and agricultural government organizations.
This year's Agricultural Council meeting was held on November 3, 2022 and gathered more than 80 delegates at the Centre Hills Country Club and about 20 online participants. The meeting focused on current issues in the global agricultural economy, trends and impacts of climate and weather change on agricultural production, and as well as the use of new technologies of augmented reality.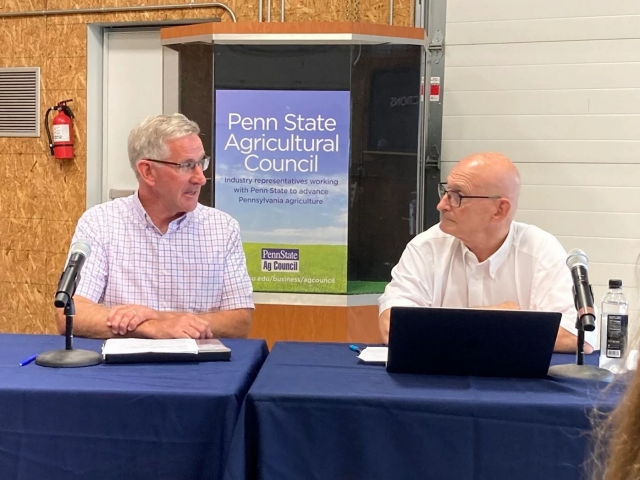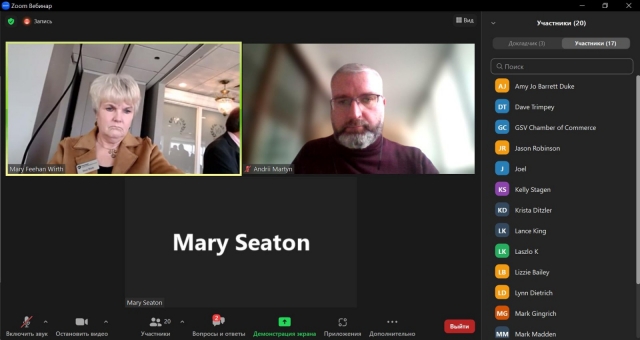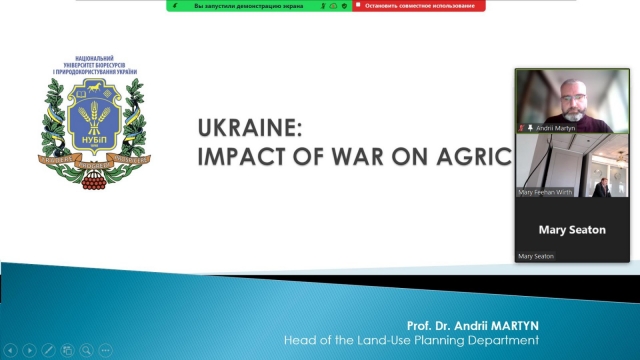 Taking into account the significant interest of American farmers, Professor Andriy Martyn, Head of the Department of Land Use Planning the National University of Life and Environmental Sciences of Ukraine, was invited to give a report on the impact of the war on Ukrainian agriculture. In his presentation, Professor Martyn described in detail the key problems and challenges for agribusiness caused by Russia's armed aggression, the impact of hostilities on land resources, as well as the main directions of recovery of the industry from the consequences of the crisis caused by the war. The report sparked a lively discussion, and Professor Andriy Martyn provided comprehensive answers to the participants' questions.
Lyudmila Gunko,
Associate Professor of the Department of Land Use Planning