NUBiP research project by the Faculty of Food Technology and Quality Control of Agricultural Products was presented at the European Human Genetics Conference (ESGH) in Vienna
June 27, 2022
A hybrid conference of the European Society of Human Genetics (ESHG) was held in June 2022 in Vienna, Austria. This is a prestigious international conference with a concomitant presentation of the world's leading companies, which annually brings together 3-6 thousand specialists in the fields of medical, molecular, population, evolutionary genetics, bioinformatics and laboratory industry.
This year, ESHG allowed free participation in the conference for Ukrainian scientists online or offline. This allowed to continue international communication and to present scientific projects carried out with the participation of Ukrainian scientists of the Faculty of Food Technology and Quality Control of Agricultural Products of NUBiP of Ukraine.
In particular, a poster presentation on the pleiotropic effect of polymorphism of the gene cluster of alcohol dehydrogenases on the development of dependence on psychoactive substances and metabolic traits was delivered. This genetic project was carried out in Ukraine under the guidance of the scientific advisor on molecular biology and bioinformatics of LightGene LLC, Doctor of Sciences of the Faculty of Food Technology and Quality Control of Agricultural Products of NUBiP of Ukraine, Vitalina Bashynska and researcher and lecturer of the University of Surrey and Imperial College London, PhD Marika Kaakinen. The experimental part of the project and statistical analysis were performed mainly by participants from Ukraine, including Taras Shevchenko National University of Kyiv and NUBIP of Ukraine. The findings suggest that genetic polymorphisms in the alcohol dehydrogenase gene cluster may contribute to the risk of not only alcoholism but also drug dependence, and may affect some metabolic traits. In the long run, with further research this may improve the understanding of developmental mechanisms and point to new ways to treat addictions and metabolic disorders.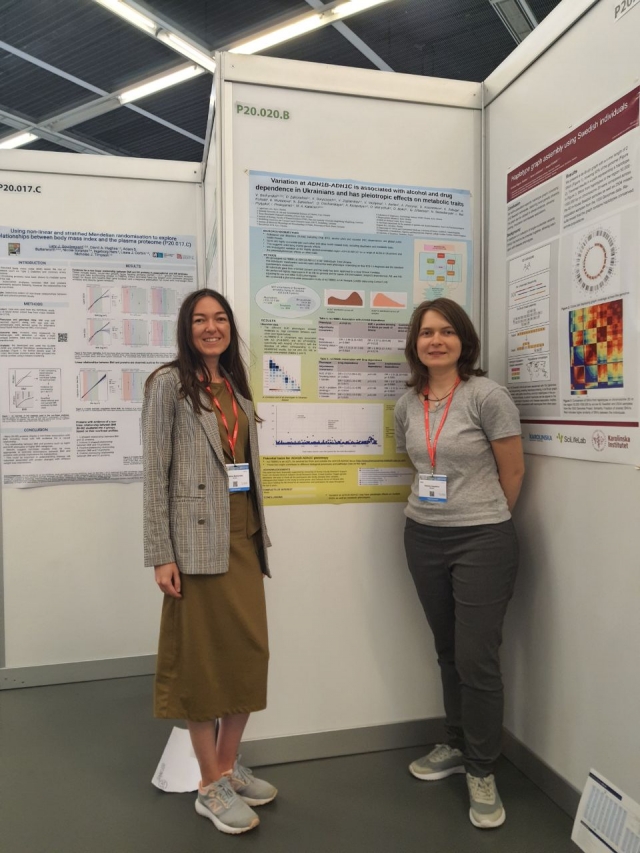 Abstracts of the conference will be published in the ESHG journal, indexed in Scopus and having an impact factor of 4.25.
Conference and exhibition participants from other countries expressed admiration for both the level of research and the fact that Ukrainian specialists continued to work during the war. This conference became a long-awaited meeting for many scientists who were forced to go abroad to gain experience and new knowledge until the continuation of their projects in Ukraine is possible.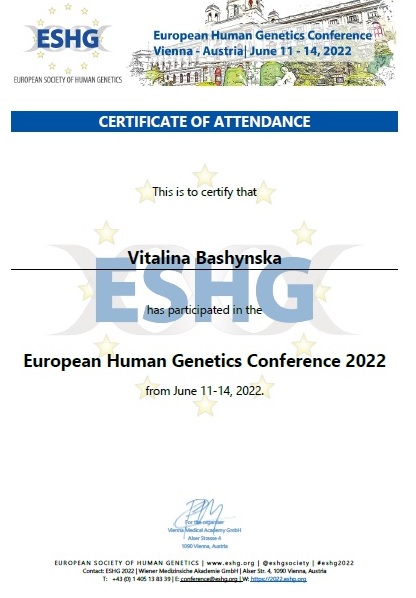 We are grateful for the opportunity and support and hope to use the new experience to rebuild Ukrainian science and industry, as well as for further integration of the industry with the international community.

Larysa Bal-Prylypko,
Dean of the Faculty of Food Technology and
Quality Control of Agricultural Products