The state exam of the students of the 4th year of education of the professionally-oriented group "Management of Investment Activities and International Projects" is successfully passed
June 7, 2022
On June 7, 2022, the state exam for students of the Bachelor Program specialty 073 "Management" of the professionally-oriented group "Management of Investment Activities and International Projects" was held.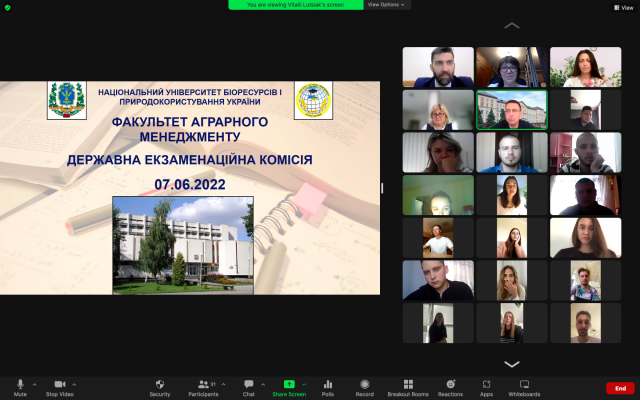 The exam was opened by Dean of the Faculty of Agrarian Management Anatolii Ostapchuk, who read the order of the Rector, introduced the examination commission and wished success in the exam.
This year the commission included: the chairman of the commission - Doctor of Economics, As. Professor Vitalii Lutsiak, members of the commission - Doctor of Economics, Prof. Maryna Dielini; Ph.D., As. Professor Larysa Dibrova; PhD (Economics), As.Prof Vitalii Gavriliuk and Secretary of the Commission - Ph.D., As. Professor Anna Kharchenko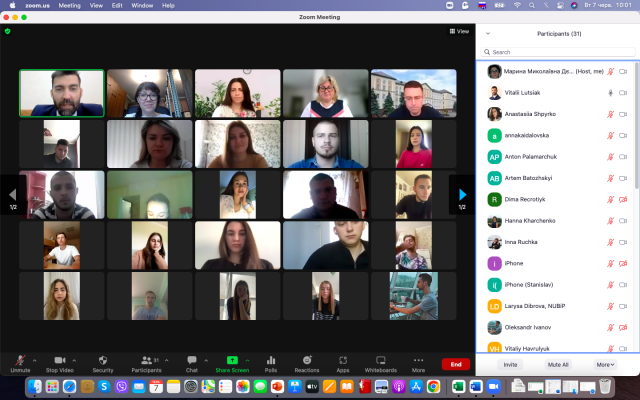 Taking into consideration the current situation in Ukraine the state exam was held remotely on the Elearn platform. All students started to complete the tasks in time and showed a responsible attitude to the preparation. That is why the result of the whole group was positive. In the end of the exam, the commission reviewed the works and noted the high level of preparation of students. In the end, the chairman of the commission Vitalii Lutsiak announced the results, noted the quality of the examination papers and thanked everyone for their attention and persistence in performing the tasks.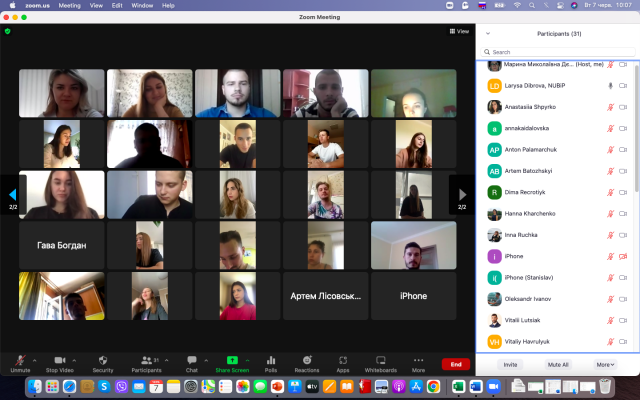 We would also like to congratulate our bachelors on the completion of an important stage in their lives! We wish you a successful implementation of all plans!

We are waiting for each of you at the Masters' Program "Management of Investment Activity and International Projects"!

Maryna Dielini,
Acting Head of the Production
and Investment Management Department

Translated by Kateryna Alekseieva