Teachers of the Faculty of Livestock Raising and Water Bioresources are undergoing internships at Lithuanian fish farms
December 3, 2021
Internships are one of the main forms of professional development. During internships, one can get acquainted with modern production processes, the latest advances in science and technology, as well as prospects for their development.

Teachers of the Faculty of Livestock Raising and Water Bioresources, who tutor students majoring in 207 "Aquatic Bioresources and Aquaculture", often undergo internships in order to improve the educational process and keep all educational material up-to-date.
Alevtyna Bazaeva, Associate Professor of the Department of Hydrobiology and Ichthyology, underwent advanced training at Lithuanian fish farms. During the internship Mz Bazaeva got the opportunity to get acquainted with the structure and operational processes at UAB "Vasaknos" and UAB "Bartzuve" fisheries.
Vasaknos Fish Farm was founded in 1993 in Vasaknu village, Zarasai District.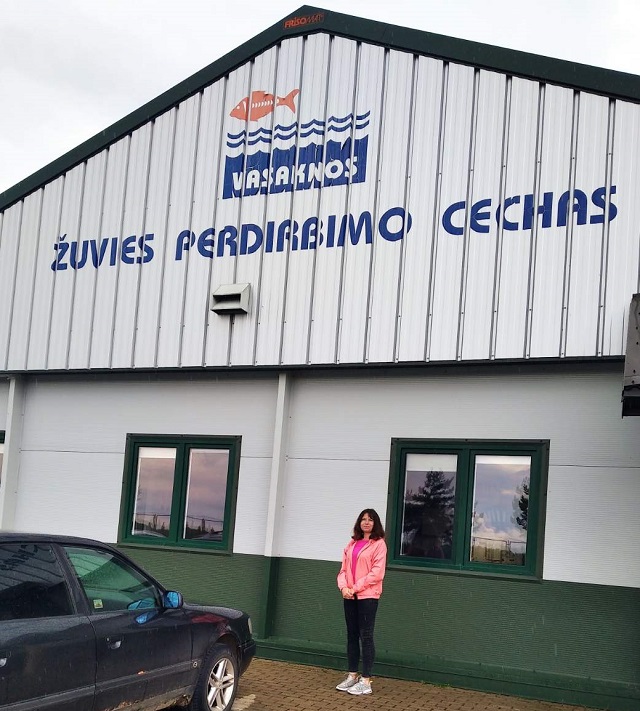 This farm leases 2,187.52 hectares of land from the state to carry out its activities. Approximately 897.49 hectares are lakes and 1,160 hectares are ponds. The farm is engaged in breeding fish in ponds and pools (carp, pike, grass carp, trout, sturgeon, catfish) with the subsequent sale of marketable products.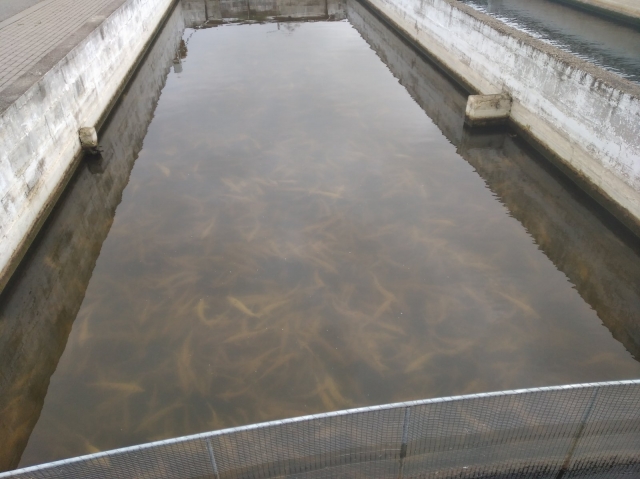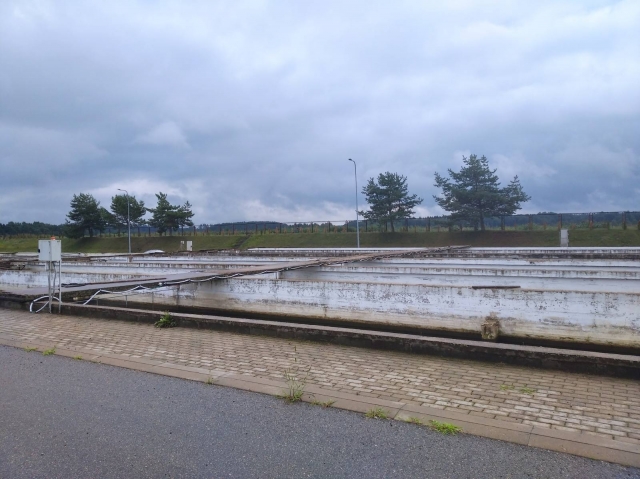 Vasaknos Fish Farm has its own means to transport live fish. Carp and pike eggs are incubated in an incubator located at the plant, and the larvae of these fish stock their own ponds. The capacity of the farm for these species of fish is about 500 tons per year. It is also one of the most promising Lithuanian fishing and fishery enterprises.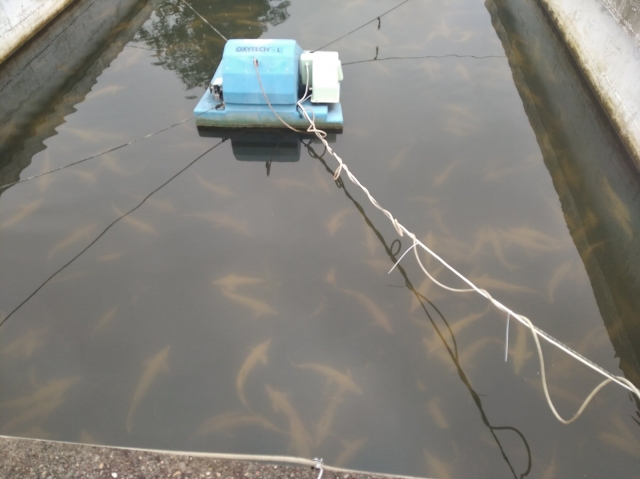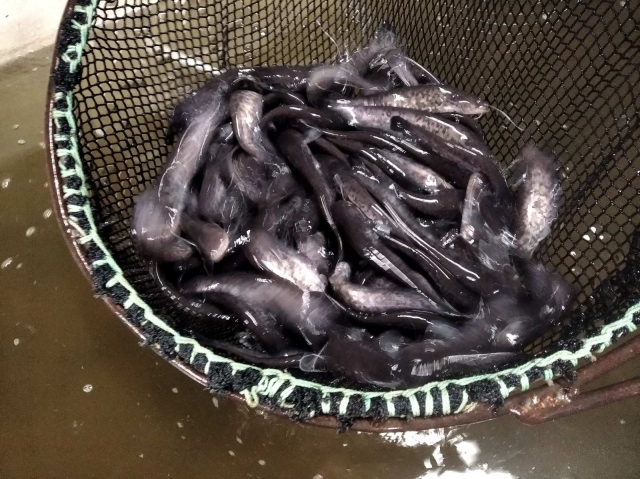 Trout and sturgeon are grown in the newly built pool complex. About 60 tons of trout and 150 tons of sturgeon are produced annually. Every spring and autumn, the company sells young fish for stocking lakes and ponds. The farm also organizes licensed fishing on three leased lakes, which are popular recreational spots.
UAB "Bartzuvė" farm is a full-system fish farm, built in 1978, on the warm waters of the Elektrenai hydroelectric power station in a beautiful and geographically convenient location between Vilnius and Kaunas. The total area of ​​ponds is about 390 hectares. The farm has all the necessary production facilities - hatchery, breeding and wintering ponds, warehouses of live fish.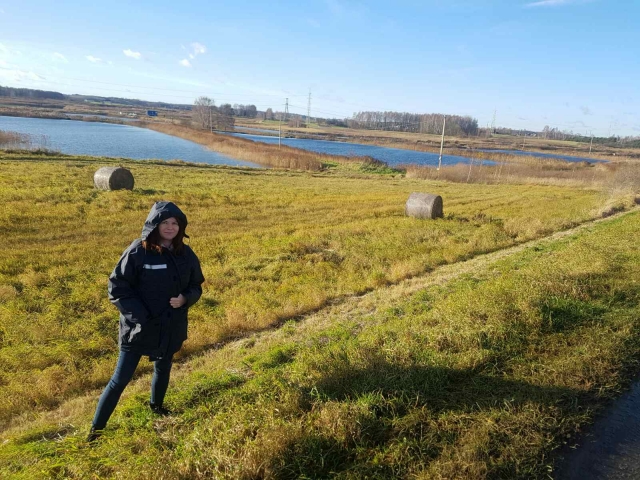 Alevtyna Bazaeva joined the technological processes carried out daily at UAB "Vasanos" fishing farm, such as fish feeding, measurement of oxygen, temperature, hydrogen index, etc. She also took part in ichthyopathological examination of fish.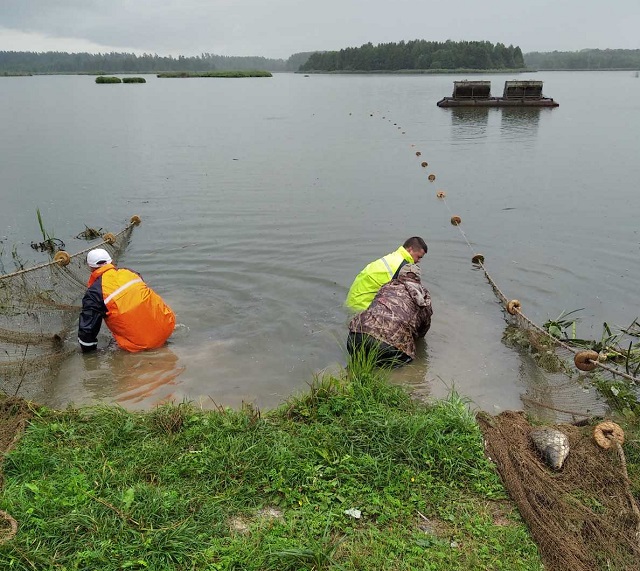 The farm has a fish processing plant equipped with the latest equipment. It was extremely interesting to observe the whole technological process from cleaning to packaging of finished products.
We express our sincere gratitude to the internship organisers.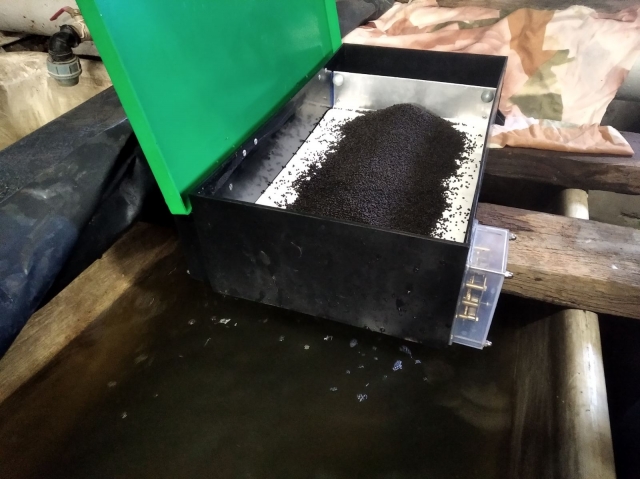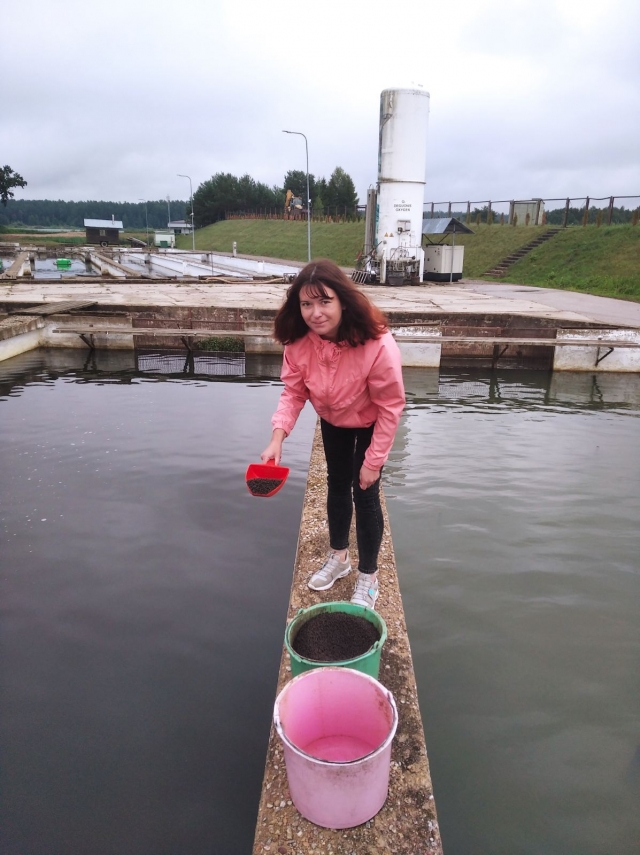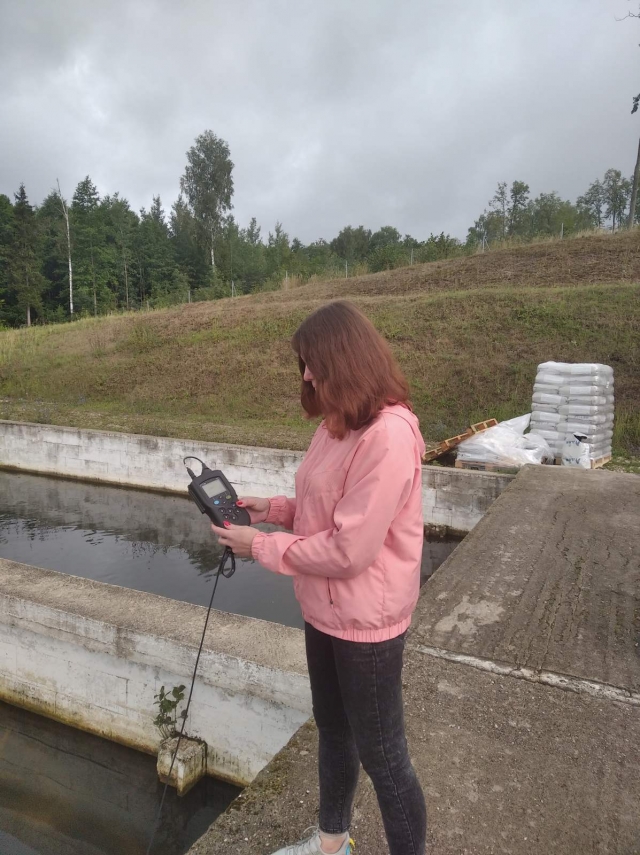 The internship at the Lithuanian fish farms gave an opportunity to get acquainted with new technologies in sturgeon and trout farming, as well as to master basin technology of clary catfish farming. Alevtyna Bazaeva gained useful experience while working in the fish processing shop, which she will gladly share with her colleagues and students majoring in 207 "Aquatic Bioresources and Aquaculture".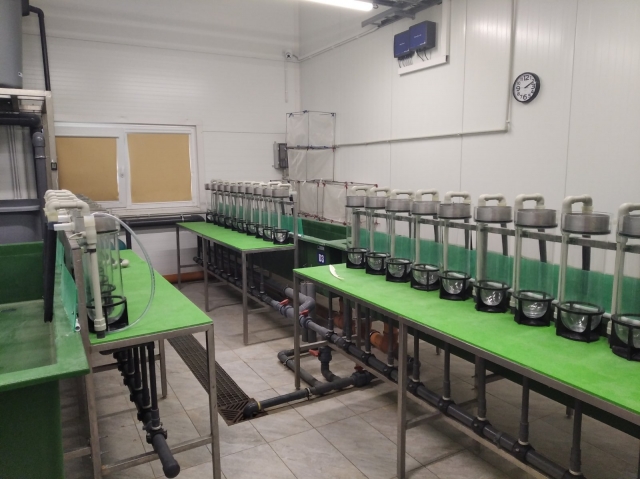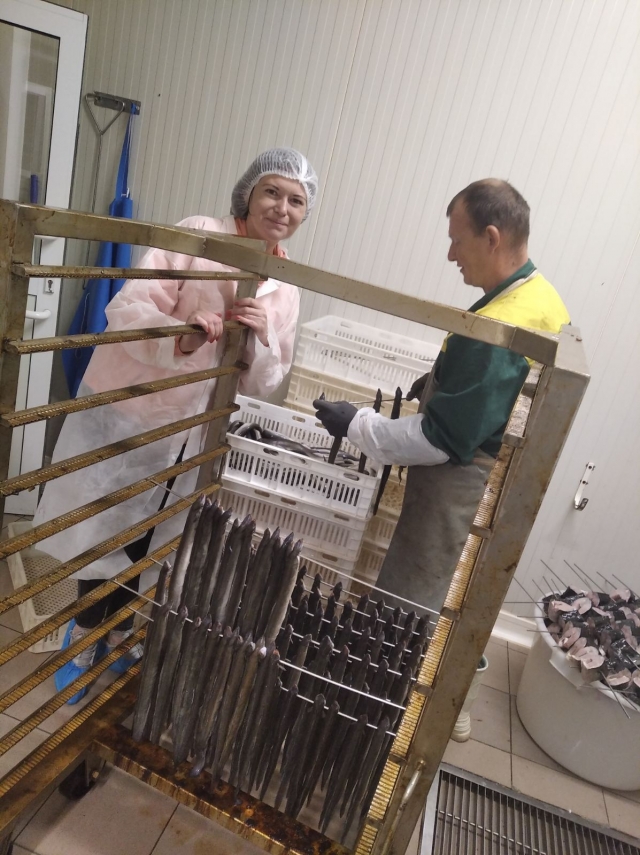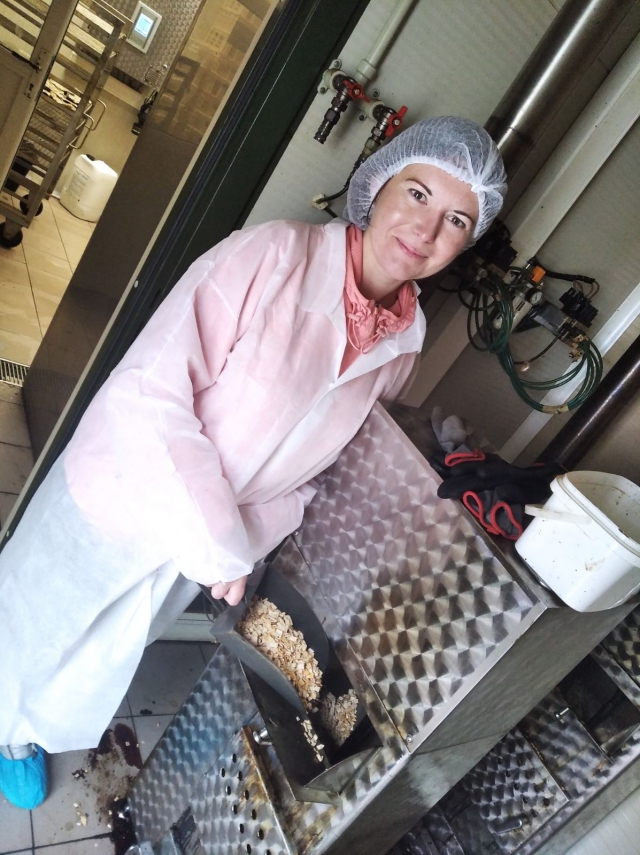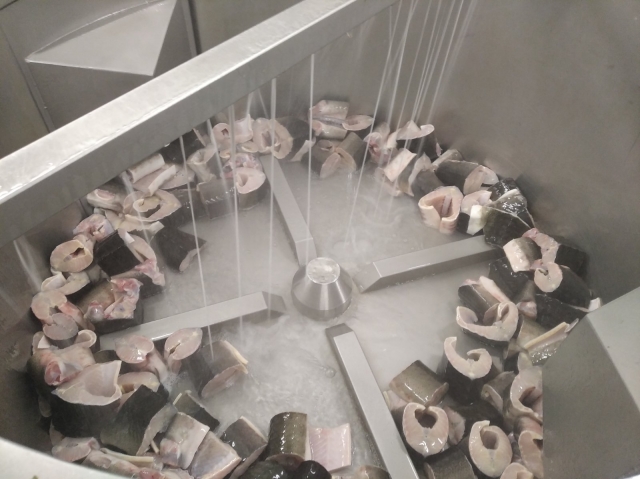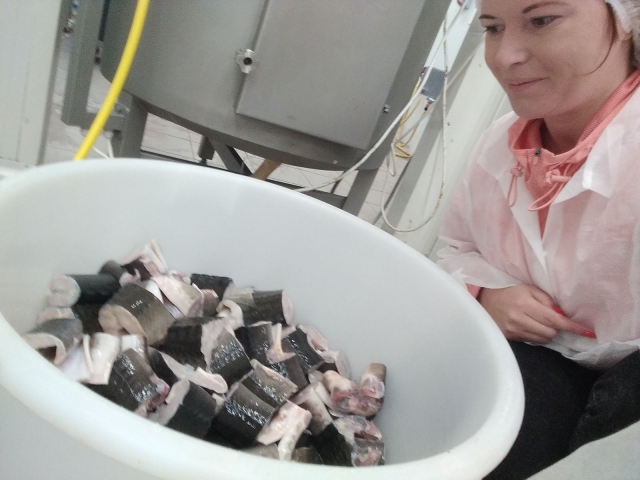 Nataliya Rudyk-Leuska,
Deputy Head of the Department of Hydrobiology and Ichthyology
Associate Professor Nataliya Martsenyuk