Alona Davydenko, a student of the Faculty of Veterinary Medicine, is a delegate of the Youth Ag Summit 2021
November 24, 2021
100 delegates from 44 countries took part in the virtual 2021 Youth Ag Summit, held on November 16-17, 2021 by Bayer company.
The biennial global forum and conference gathers young leaders aged between 18 and 25 for networking, debates, skills training, and project development. This year,the delegates were chosen from more than 2,000 applicants and represented nearly 100 countries.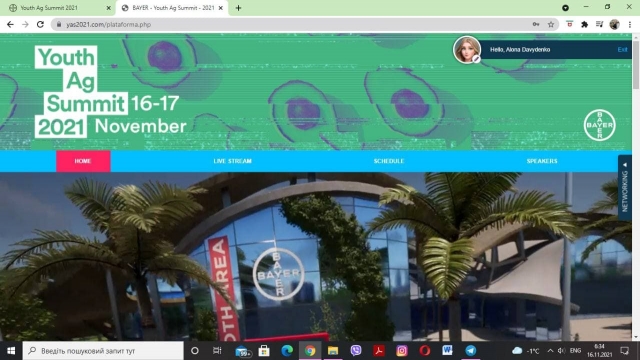 A fourth-year student of Group 11 of the Faculty of Veterinary Medicine majoring in Specialty 212 "Veterinary Hygiene, Sanitation and Expertise", Alona Davydenko represented Ukraine at the summit with her own project aiming to solve the problem of sustainable food supply to the world's growing population.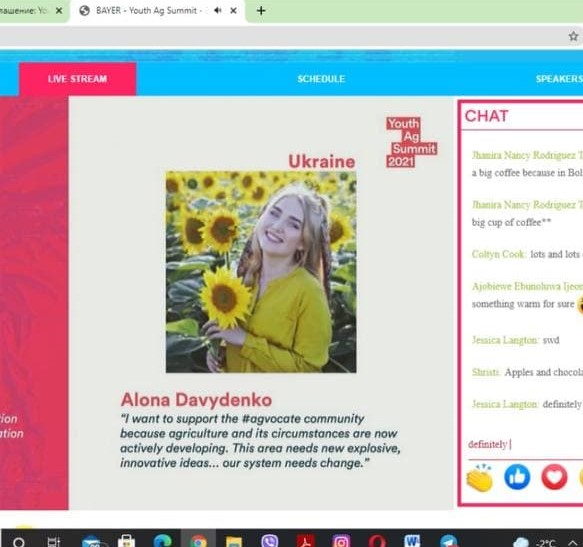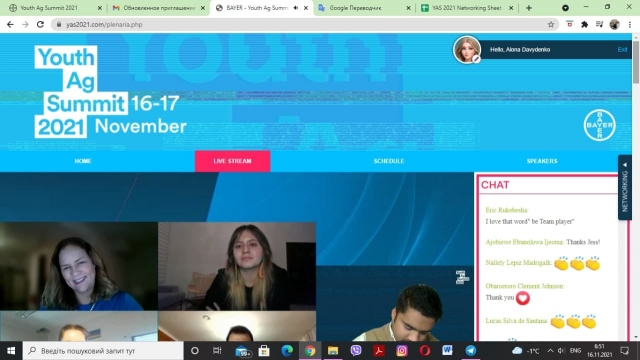 Thus, Alona joined the new young leaders in agricultural production from around the world. Together they will jointly research and generate ideas, implement innovations and provide food to the world's population without harming the environment and rationally using the resources.

Maria Galaburda,
Associate Professor of Professor Anton K. Skorokhodko Department of Veterinary Hygiene