WELCOME TO ATTEND THE LECTURE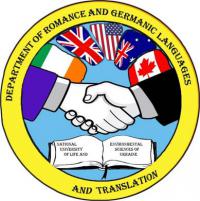 12 November 2015, 11:30
Heroyiv Oborony st., 19, campus building 1, auditorium 24
NATIONAL UNIVERSITY OF LIFE AND ENVIRONMENTAL SCIENCES OF UKRAINE
ANNOUNCEMENT
DATE: 12 November 2015
TIME: 11.30 – 12.50
VENUE: Heroyiv Oborony st., 19, campus building 1, auditorium 24.

LECTURE: The fundamentals of the European Common Agriculture Policy (objectives, mechanisms, impact, reform process), and the concept of the Single and Comprehensive Strategy for Agriculture and Rural Development in Ukraine for 2015 -2020.
GIVEN BY: Mrs Kristina KAMSIUKAITE, Member of the European Commission's Support Group for Ukraine.