The winners of agro debates are learning the peculiarities of the academic process and the organization of agricultural production in Germany
January 19, 2017
Vadym Tkachuk, vice-rector for scientific and pedagogical work, international activity and development, Anatolii Dibrova, dean of Faculty of Economics, Illia Vakarchuk, president of Student Organisation, Kateryna Diuvenzhi, president of Student Organization of the Faculty of Economics, Olha Kuhar and Roman Hrab, weinners of agro debates (Law Faculty), representatives of Ministry of Education and Science of Ukraine, Ministry of Agrarian Policy and Food of Ukraine are in Germany on a business trip in Germany. This visit lasts for six days. Ukrainian delegation was invited by Ukrainian-German dialogue.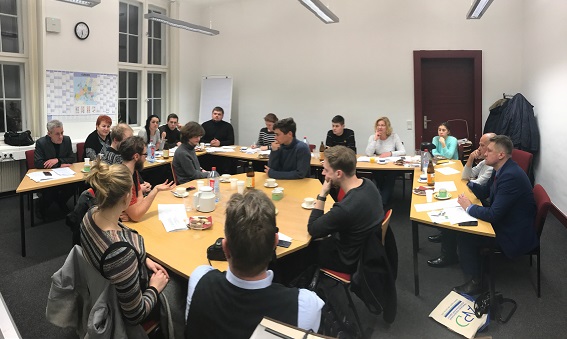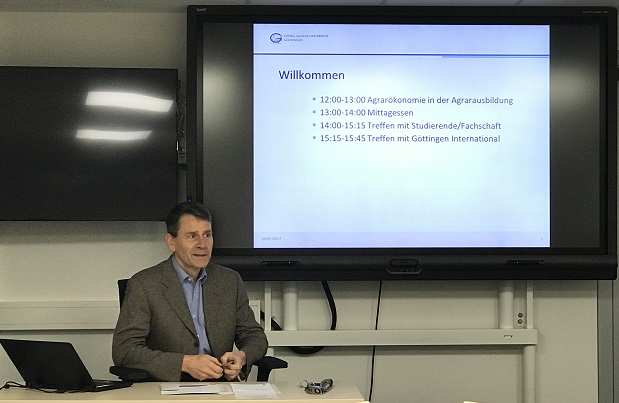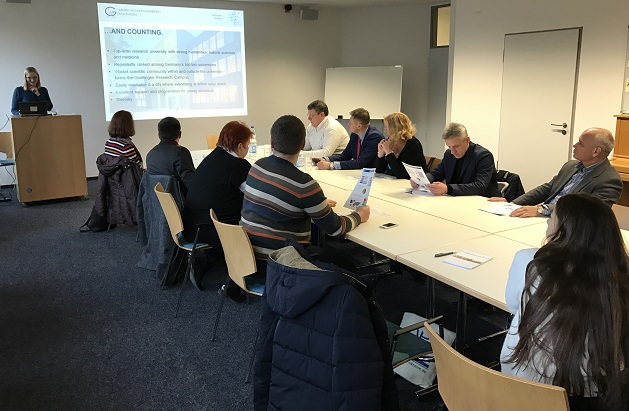 Ukrainian delegation will have meetings with representatives of Humboldt University of Berlin, Georg-August-Universität Göttingen, agrarian Ministry of Brandenburg. They will also visit the exhibition "Green week".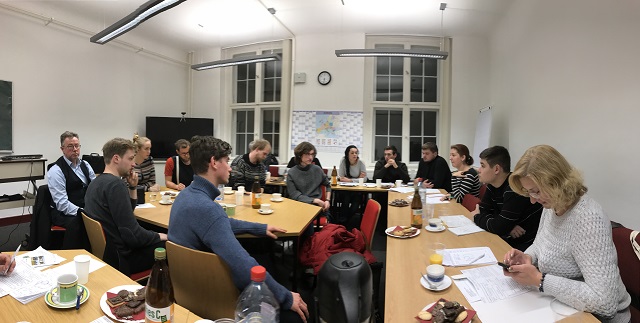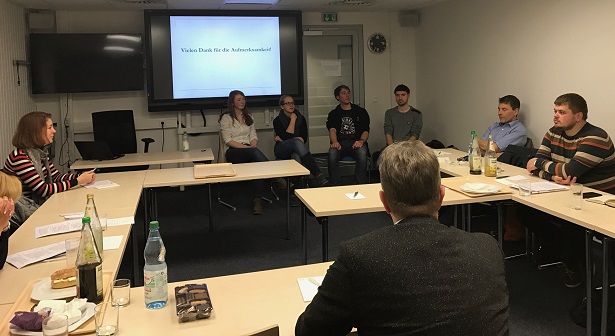 Meetings between Student Organizations of NUBIP, Humboldt University of Berlin and Georg-August-Universität Göttingen are also planned to promote cooperation between the universities. German colleagues are invited to visit University day which will be on May, 26.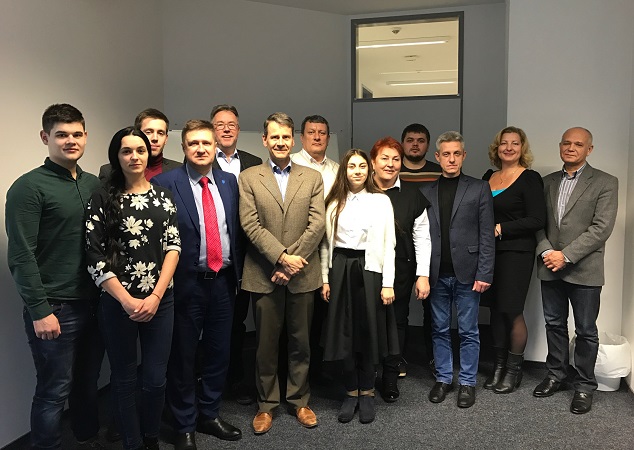 Oleksandr Labenko,
head of educational and scientific centre
for international activity