European Innovation Council (EIC) held Ukrainian Tech Info Session webinar
June 28, 2022
On June 24, 2022, the European Innovation Council (EIC) held Ukrainian Tech Info Day. The event was held online.

Liliia Kalachniuk

(National University of Life and Environmental Sciences of Ukraine) was invited to learn ways to support the integration of Ukrainian technological innovators into European ecosystems.
The goals of EIS are:
1) preservation of innovative and economic capacity of Ukrainian technological innovators;
2) assistance in growth and further integration into the European innovation ecosystem;
3) assistance in becoming a key economic driving force for the reconstruction of Ukraine after the war.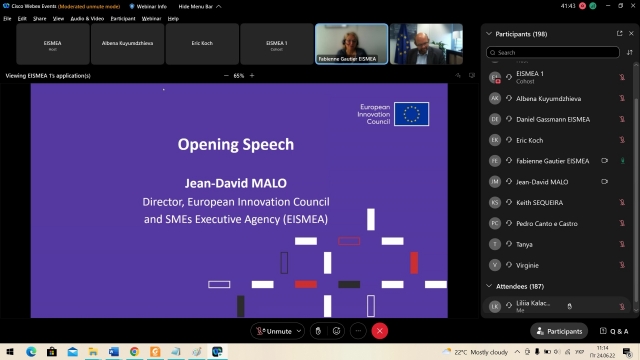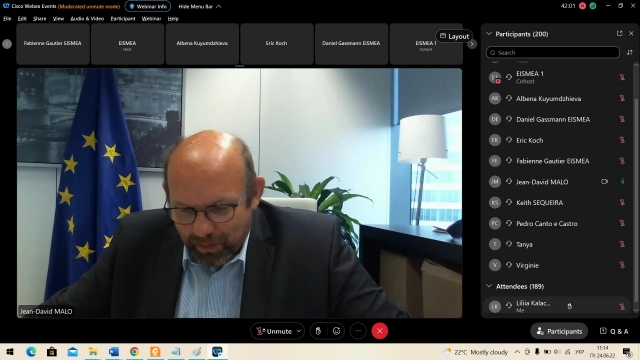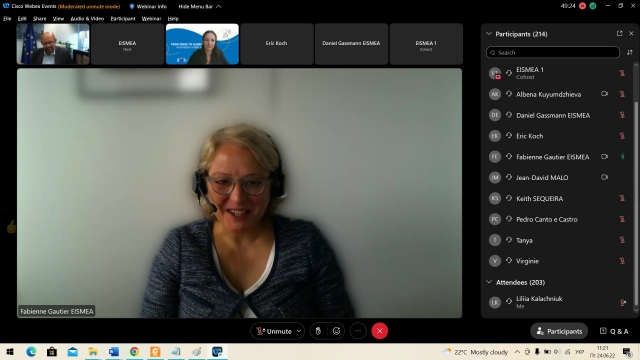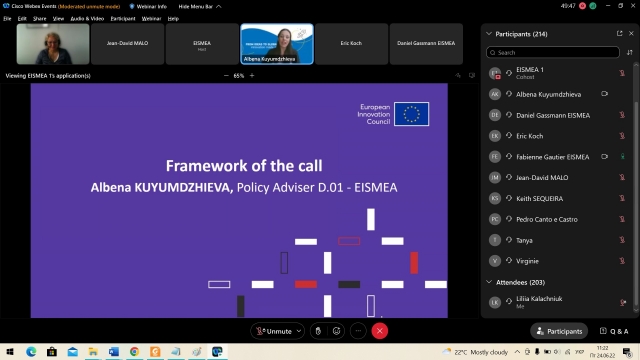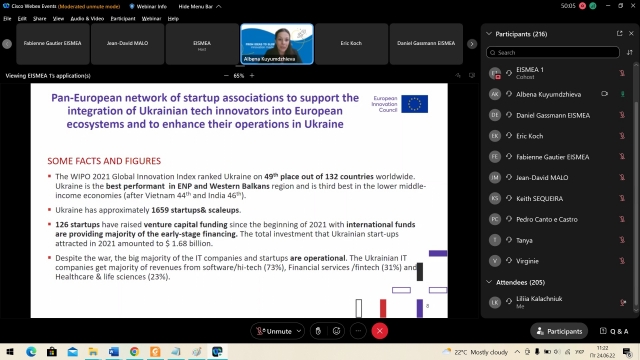 To this end, appropriate coordination and support (CSA) has been established: a budget of € 20 million to support technology startups; startup financing; financial support for more than 200 technology startups up to 60,000 euros each, etc.
Opening of the competition is on June 23, 2022. The last day for submission of applications is September 7, 2022 through the tenders portal. The estimated duration is 24 months.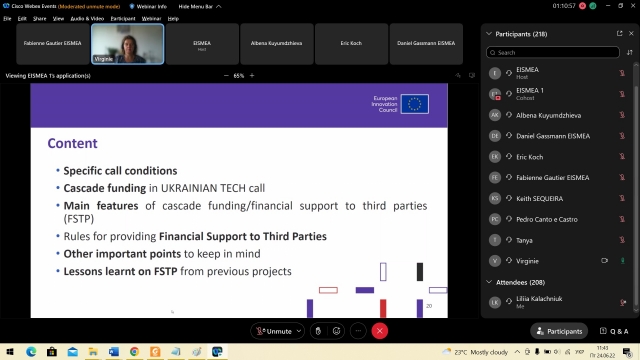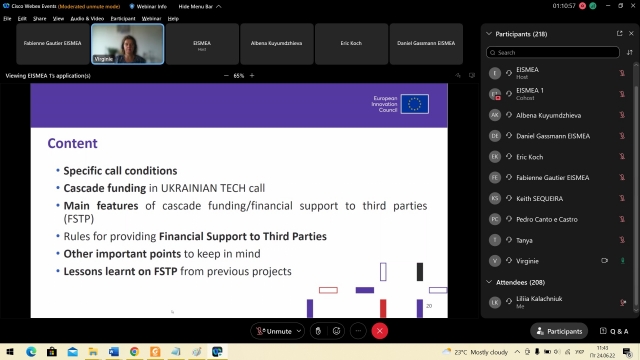 Useful links:
https://eic.ec.europa.eu/eic-work-programme-2022_en
https://www.facebook.com/hashtag/eic
A pan-European network of Startup associations to support the integration of Ukrainian technological innovators into European ecosystems and to improve their performance in Ukraine:
https://www.facebook.com/ukrainianstartupfund
https://www.facebook.com/uastartup.co.uk/
https://www.facebook.com/Ukrainian.Startups/
https://www.facebook.com/InnoTech.Ukraine/
https://www.facebook.com/innovativeukraine
https://www.facebook.com/mon.innovator
https://www.facebook.com/Ukrainian-Fintech-Hub-102978785180230/
https://www.facebook.com/UkrainianHub.org/https://www.facebook.com/Ukraina/
Liliia Kalachniuk,
Head of NCP Horizon Europe at NUBiP of Ukraine