Innovative Activities and Transfer of Technologies
The main purpose of research and innovative activities of NULES of Ukraine is to create socio-economic, organizational and legal conditions for effective reproduction, development and use of scientific and technical potential of the university, introduction of modern eco-friendly and safe, energy-and resources saving technologies of production and sales of new competitive products.
Topical areas of innovation and investment activities are:
- introduction of scientific developments of scientists of the university into production;
- cooperation with leading scientific and educational institutions of Europe and the world;
- conducting joint projects and signing agreements aimed at globalization of world science and practice of agricultural production management in accordance with the standards of quality and safety of products;
- active implementation of developments of the scientists of the university into the system of separated subdivisions in order to develop pilot programs, which serve as a model example for the agricultural sector of Ukraine;
- conducting continuous market sourcing and strict adherence to execution of technological process with clearly directed management aimed at preserving the environmental balance.
Scientific, innovative and consultancy activities of the National University of Life and Environmental Sciences of Ukraine are aimed at finding new targets for introduction of scientific achievements of the scientists of the university.
The university established the Science Park "Sustainable Environmental Resources Management and Life Quality" controlled by the Coordinating Council. The main goal of its activities is the development of international scientific and innovative projects, effective implementation of scientific and practical research of employees of NULES of Ukraine and their partners in accordance with current legislation.
The department of Innovative Activities and Transfer of Technologies operates in order to organise and provide modern management techniques in sphere of innovative activities and intellectual property, commercialise the results of scientific and technical activities of the university, attract investments, organise cooperation with national and foreign enterprises and entrepreneurs involved into scientific and technological activities, and to use the results of such cooperation.
The department deals with issues connected with innovative and investment activities of structural subdivisions of the university and with transfer of technologies. It also develops priorities for research and innovative activities, collects and analyses commercial economic information, creates a database of innovative developments of NULES of Ukraine, provides effective cooperation and coordination of activities of structural subdivisions of the university in determining of transformation ways and development of scientific, technological and innovative fields in accordance with market conditions, investigates international scientific, innovative and investment projects.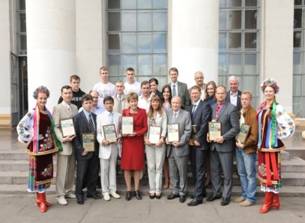 Implementation of innovative products of the university and dissemination of information on scientific and educational research of the scientists are entrusted to the Department of Innovative Activities and Transfer of Technologies, the Department of Scientific and Technical Information, advisory centres in separated subdivisions of the university.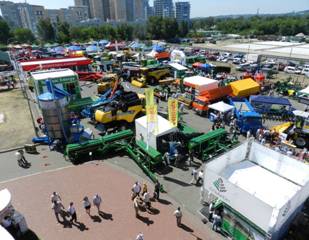 Innovative products of the university are demonstrated at the educational exhibition halls, at the permanent exhibition of scientific achievements of the university and at the mobile exhibitions.