National office of ERASMUS + appreciate university faculty staff fruitful work
January 10, 2018
The key goal of ERASMUS + in Ukraine is to disseminate the best experience among universities. Svitlana Shytikova, head of NEO and Petro Krainik, a chief manager of Jean Mone projects visited our university the other day. They had a meeting with rector Stanislav Nikolaienko, vice-rector Vadym Tkachuk and executives of ERASMUS-Programs of our university.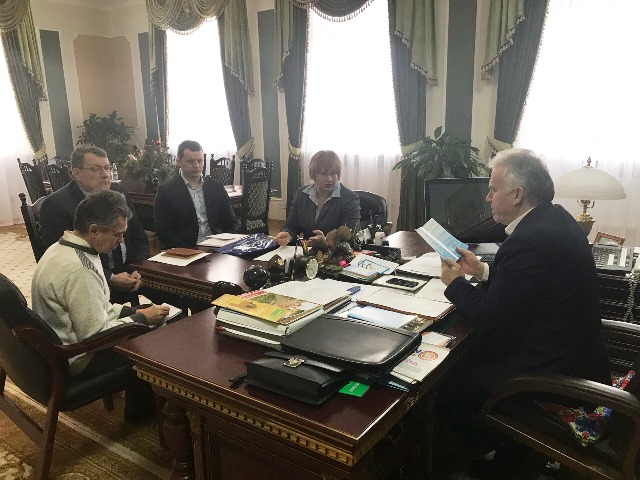 S. Shytikova highly appreciated the work done by university faculty staff in 2017. NUBiP of Ukraine participates in two projects out of eight which are granted by ERASMUS+. We should say that almost 300 KA2 applications had been considered. Just 200 projects were applied to get grants from Jean Mone Program. 14 will be supported by this grant and NUBiP will partake in one of them. Moreover, an agrarian sector is highly important for the economy of our country, that is why, projects in this sphere are of priority. S. Shytikova pointed out that our university scientists have all the potential to develop such project applications. Stanislav Nikolaienko underlined the importance of the development of international cooperation within University development program «Holosiivska initiative-2020» and thanked national ERASMUS+ office for the support.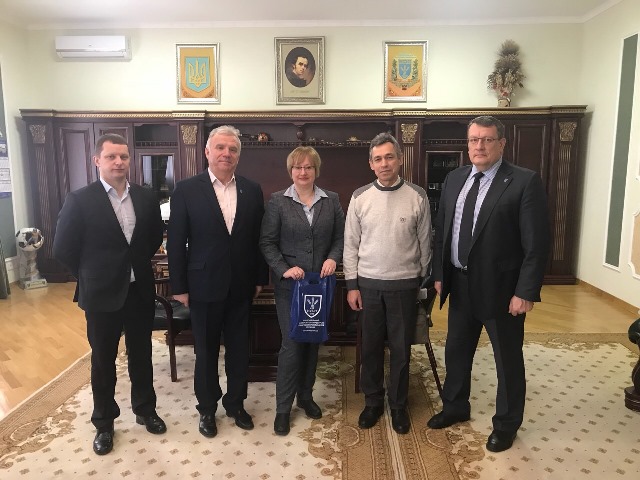 By the way, our university hosts National Contact center «Food Safety, Sustainable Agriculture, Marital Research and Bioeconomy».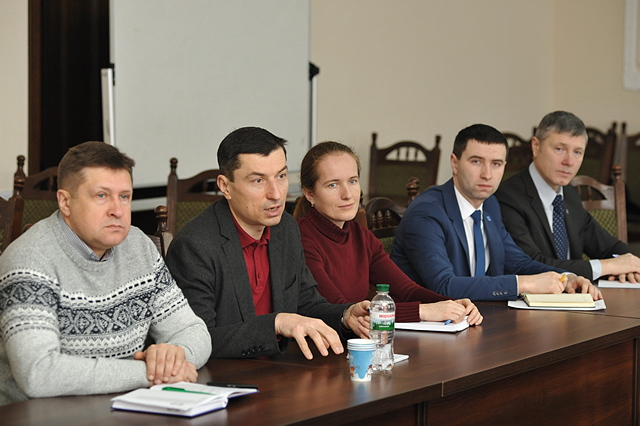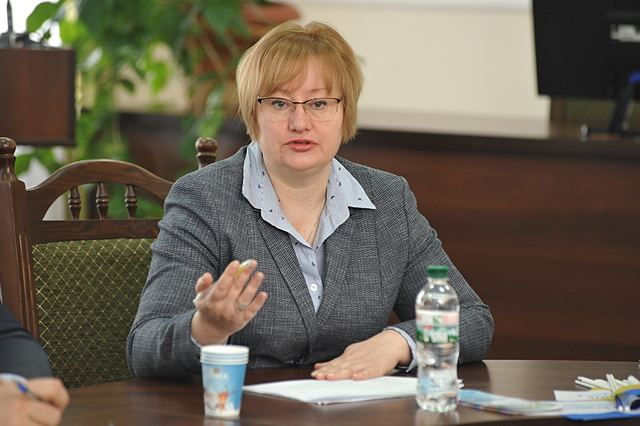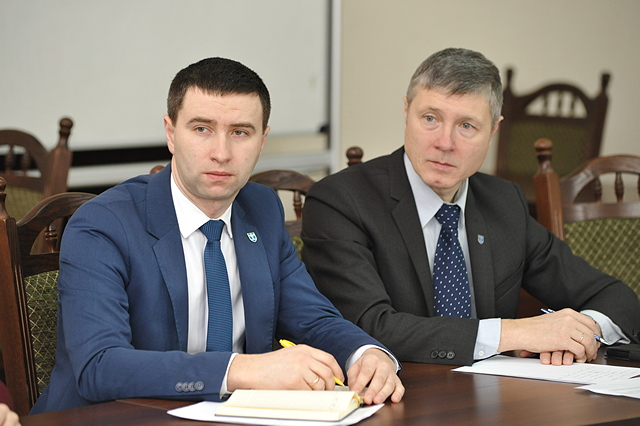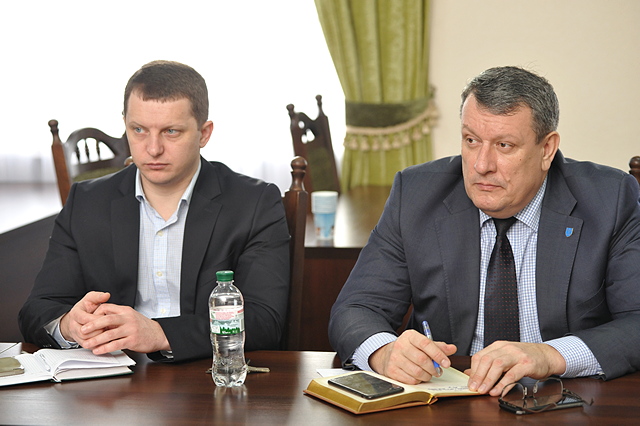 The meeting was attended by:
Viktor Ladychenko and Liudmyla Holovko (Law Faculty – Jean Mone Project «MODULE-EU Environmental Policy and Law»);
Mariia Halaburda (Veterinary Medicine Faculty – Jean Mone Project «MODULE-EU Food Safety Control»;
Anatolii Dibrova (Faculty of Economy – the project of cooperation «From Theoretical-Oriented to Practical education in Agrarian Studies»;
Andri Hetia, Serhii Hryshchenko (Faculty of Animal Sciences and Water Bioresources – the project of cooperation «Improving skills in laboratory practice for agro-food specialists in eastern Europe».

Participants discussed issues of projects realization, particularly, finance management, technical aid registration, the dissemination of information, etc.

Oleksandr Labenko,
head of ERC for international activity.
translated by Olena Soloviova