We continue a fruitful cooperation with Pomeranian Academy in Słupsk (Poland)
June 10, 2016
Within the program of visit of the guests from Pomeranian Academy in Słupsk (Poland), a meeting was held between Rector of the university Stanislav Nikolaenko and Pro-Rector for International Affairs and International Relations of the Academy Zbigniew Osadovsky, who, worth recalling, has been recently elected as Head of the University. The event was held in a wide format with the participation of Acting Chairman of the Verkhovna Rada of Ukraine Committee for Education and Science Oleksandr Spivakovskyi, Coordinator of International Educational Programs "Double Degree" in Pomeranian Academy Evheniia Spivakovska, First Vice-Rector of our University Ihor Ibatullin, Dean of the Department of Humanities and Pedagogics Vasyl Shynkaruk, Dean of the Department of Plant Protection, Biotechnology and Ecology Mykola Dolya, Dean of the Department of Preschool and Primary Education of Kherson State University Lyubov Petukhova, Associate Professor of the Chair of Agrosphere Ecology and Environmental Control Yulia Rybalko and Deputy Director of NSC for International Affairs Volodymyr Afanasenko.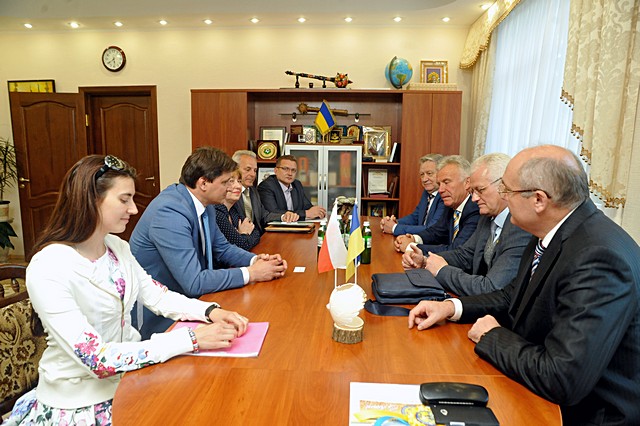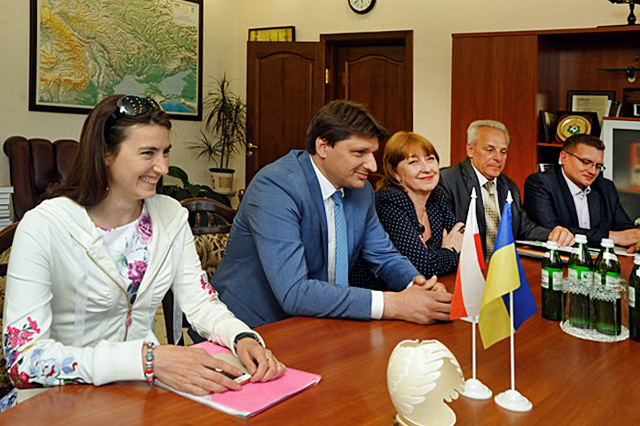 During the discussion of pressing issues, attention was paid to the prospects of expansion of cooperation program between universities; and Agreement on Second Degree majoring in Philology (Polish) was officially signed in the Pomeranian Academy of Słupsk for students of the Department of Humanities and Pedagogics of NULES of Ukraine majoring in Philology (English and German).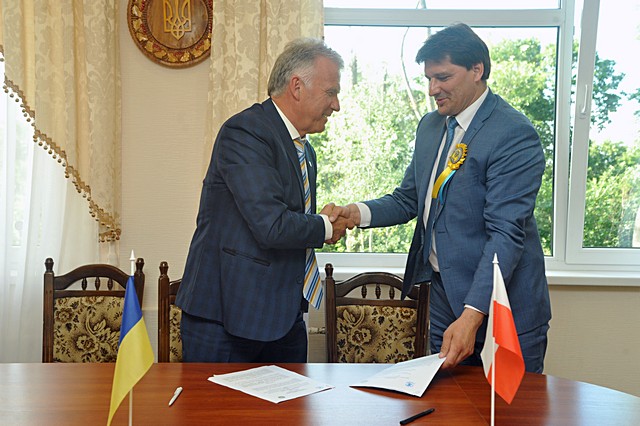 Guests shared their pleasant impressions from what they saw at the university and expressed confidence in implementation of joint plans, projects and prospects.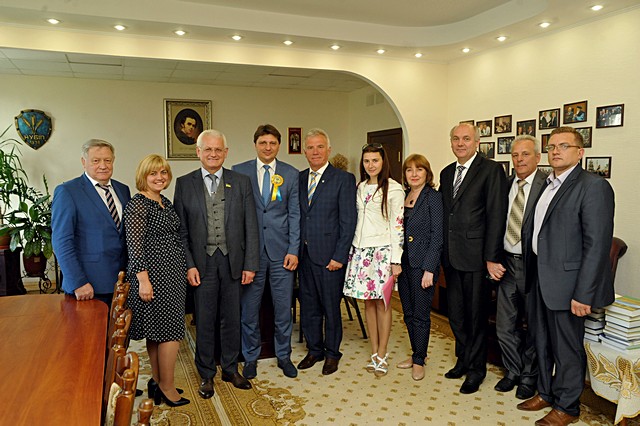 Oksana Ryabchenko