Achievements of NUBiP postgraduate students were presented at Oxford University
September 23, 2019
According to the Times Higher Education University Rankings, this year, Oxford University was recognized as the best in terms of quality of teaching and research, level of knowledge dissemination and innovation based on financial performance.
The University of Oxford has a distinctive collegiate structure. There are 38 Oxford colleges, which are financially independent and self-governing but relate to the central University in a kind of federal system.
The University of Oxford is one of the oldest universities in Europe and the world, founded in 1117. More than a quarter of Oxford students are foreigners. Over nine centuries, Oxford has graduated 40 Nobel Prize winners, 25 British Prime Ministers, 6 kings, 12 Saints, 50 Olympic medalists, 20 top leaders of FTSE 100, leading politicians, scholars, people of literature and the arts.
Last week, a postgraduate student of the Department of Epizootology and Veterinary Business Organization, Iryna Makovska, presented research materials on the revolutionary changes in the sources of rabies virus in Ukraine at Emerging Viruses 2019 Symposium, held at one of the colleges of the University of Oxford (research adviser - Vitaliy Nedosekov). Iryna Makovska recently received the First Prize at the Warsaw Conference (https://nubip.edu.ua/node/61242) and the Award at One Health International Symposium, supported by the U.S. Government (https://nubip.edu.ua/node/61385).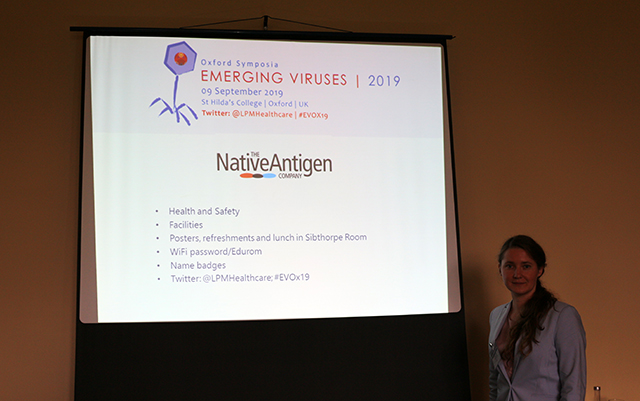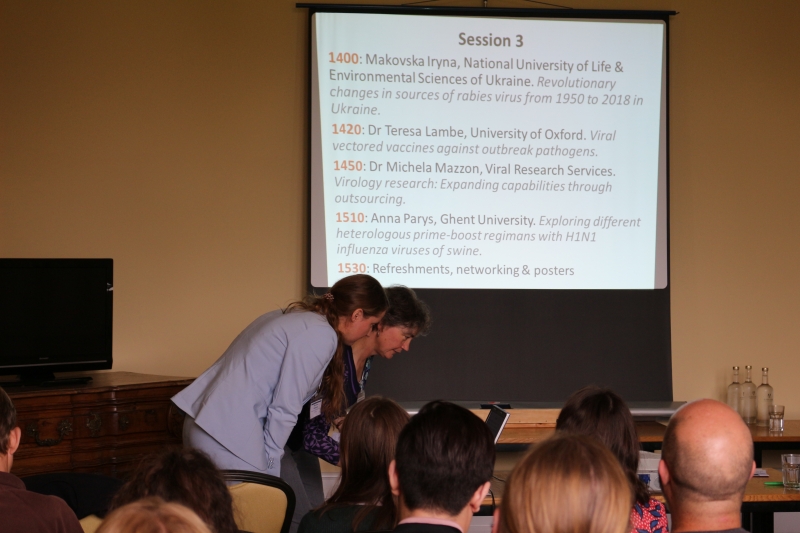 This time, Iryna Makovska won Bogdan Solchanyk grant (http://solchanykgrant.com) and was selected to present her research results at Oxford University.
Among other participants were professors, doctors and scientists from the UK, Belgium and Italy. Iryna Makovska was the only representative from Eastern Europe.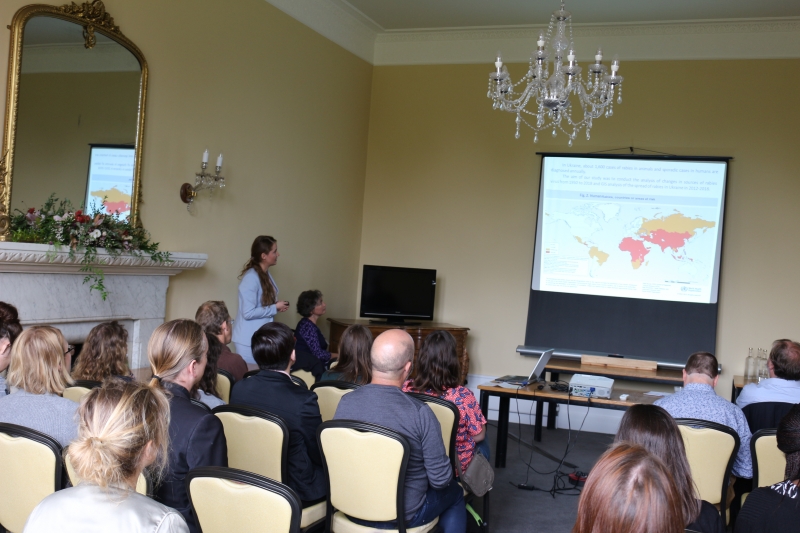 Among the famous researchers, participating in the symposium, were Professor Jonathan Heeney (University of Cambridge, UK), Professor Katie Ewer (University of Oxford, UK), Dr Janet Daly (University of Nottingham, UK), Dr Nigel Temperton (University of Kent, UK), Dr Mark Page (National Institute for Biological Standards and Control (NIBSC), UK), Dr Andrew Lane (Native Antigen Company, UK), Dr Edward Wright (University of Sussex) and many others (http://lpmhealthcare.com/emerging-viruses-2019/speakers-agenda).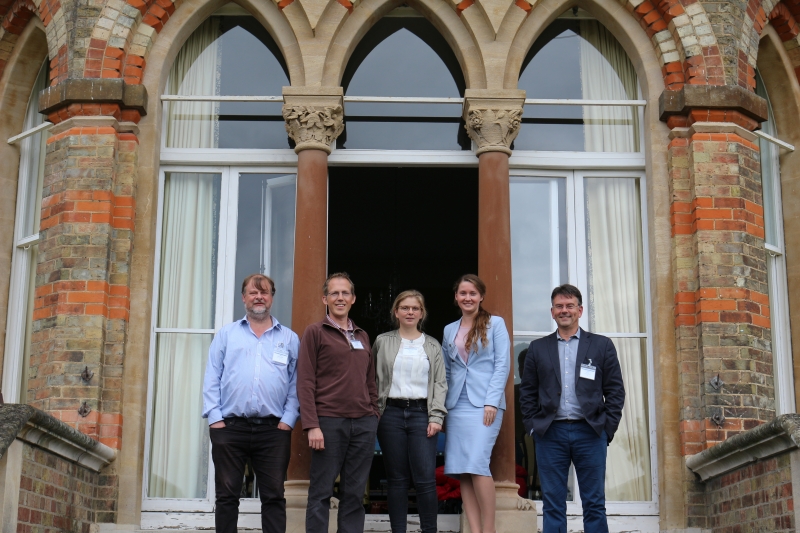 Iryna's report was extremely informative and raised a lively discussion on current rabies situation in Ukraine.
It should be noted that the issue of rabies, raised by Iryna Makovska, remains extremely relevant.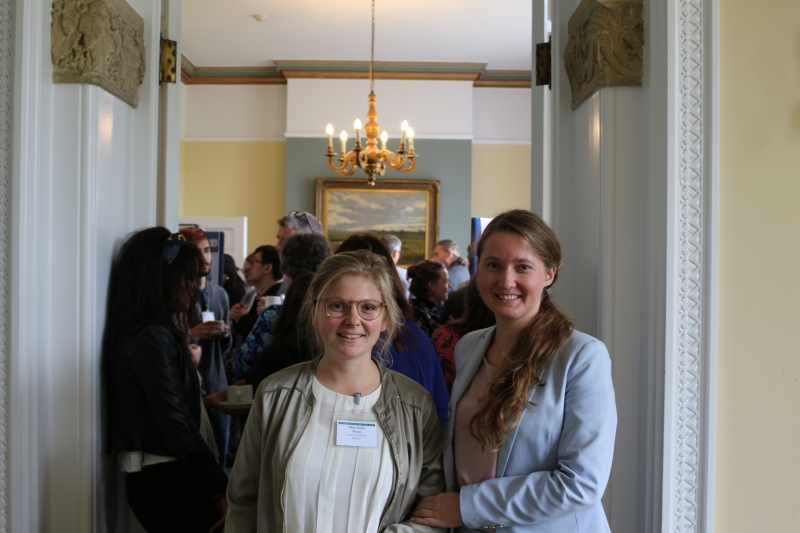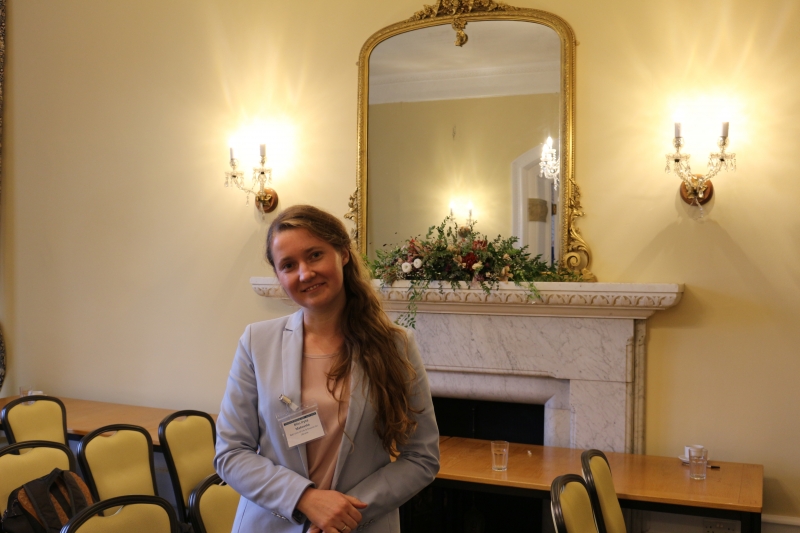 Therefore, on September 28, the world community will commemorate World Rabies Day (WRD), which will be held at the National University of Life and Environmental Sciences of Ukraine. The event is organized by Head of the Department of Epizootology and Veterinary Business Organization and national expert on rabies, Professor Vitaliy Nedosekov.
V. Melnyk,
Associate Professor of the Department of Epizootology
and Veterinary Business Organization