NUBiP of Ukraine – project «German-Ukrainian Policy Dialogue in Agriculture»: the cooperation continues
August 2, 2018
Project «German-Ukrainian Policy Dialogue in Agriculture» has a long and beneficial cooperation with our university. The commission on monitoring the project visited our university. The aim is to spread the results of the project through the institution.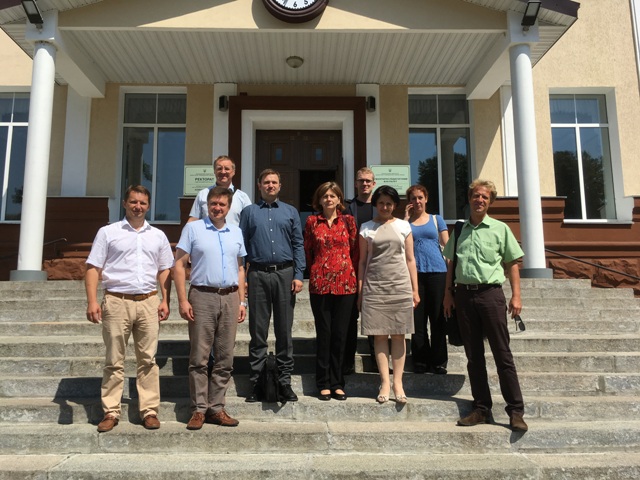 The meeting was attended by an expert in international development possibilities Hartwig Breetnitz, Anna Leeson-Kulka (GFA consulting group), an APD expert Мariia Yaroshko, a project manager of Ltd. IAK AGRAR CONSULTING Мartin Käfer, an international project manager of Ltd. "BVVG" Christoph Conrad Gilgen. The university was presented by Scientific Secretary Oksana Baranovska, dean of Faculty of Economics Anatolii Dibrova, and head of International Office Oleksandr Labenko.

The guests were interested how our university and Project APD cooperate. Аnatolii Dibrova presented the most important spheres of cooperation that is Agropolitical debates, Program and laboratory AGMEMOD, internship possibilities for faculty staff and students, lectures which are conducted by leading specialists from Germany, roundtable discussions.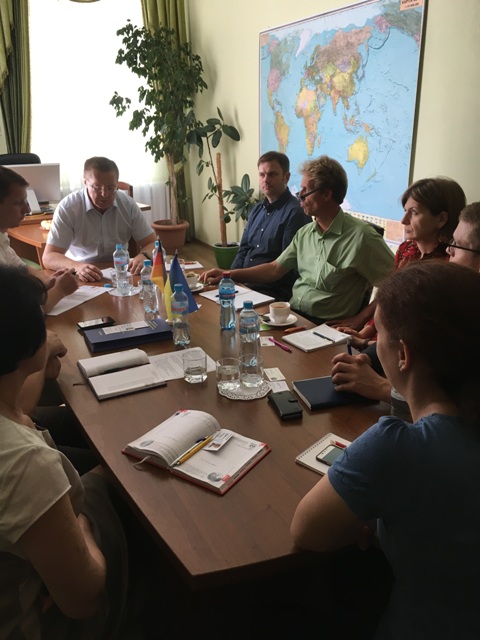 The guests were also interested what problems are currently being researched in our university and what other possibilities of the development might be.

The commission approved the cooperation of Project and our university.


Oleksandr Labenko,
director of Educational and Scientific Center for International Activity