NUBiP scientists participate at a jubilee conference in University of Debrecen (Hungary)
October 3, 2017
Many scientists from Hungary, Romania, Slovakia, Norway participated at a jubilee international conference which celebrated the 90th anniversary of long-term field stationary experiment LOTEX 2017. Ukrainian delegation was represented by the head of the department of eco bio technology and bio diversity of NUBiP of Ukraine Mykola Patyka and the principal of Zakarpattia experimental station Gabriel Spaskyi.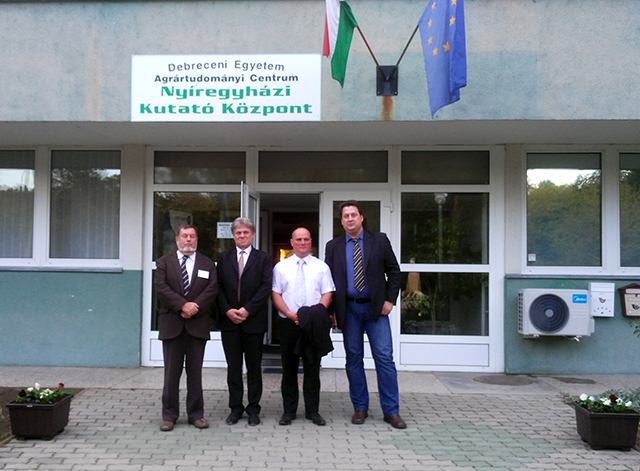 The conference participants paid tribute to the founder of stationary experiment, an engineer and farmer, a prominent soil scientist of the rivers Danube, Tisza and a researcher of a systems of crop rotation Westwick Vilmos.
Researchers and scientists focused their discussion on biological structure of soil and plant and bacteria systems which develop when the soil been used for a long time. It was interesting to learn about a long-term experimentation, stationary experiments which are more than 100 years old.
Our scientists such as Sergii Kvasha, Tetiana Patyka, Oleksandr Kolodiazhnyi, Andrii Kliuvadenko, Oleksandr Subin, Serhii Veretiuk presented the fundamentals of researches, the complexity and consistency of approaches to plant and bacteria systems, the possibility of working out biotechnological solutions of the administrating these systems. The presentation of our scientists aroused interest among participants of this conference.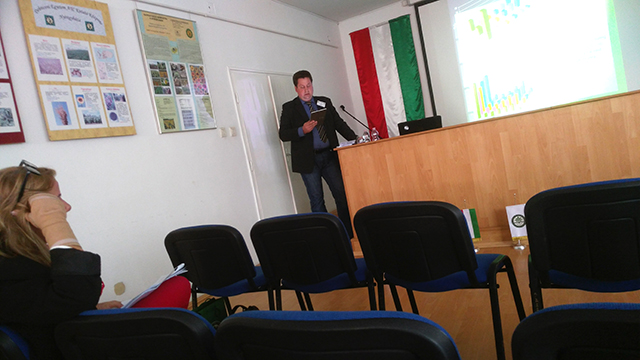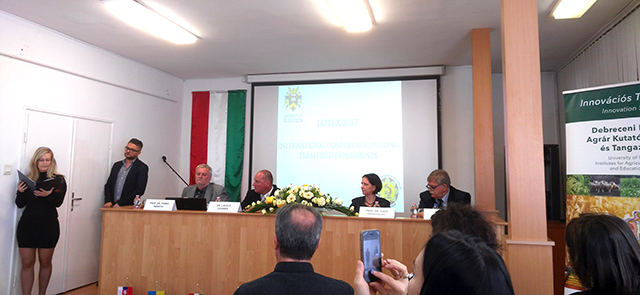 It was agreed to host a University of Debrecen delegation in NUBiP of Ukraine and to organize and hold a joint Ukrainian-Hungarian research to attract European investments and grants.
Iryna Bilous