Douglas Kenelli and Jodi Cornell shared their experience in the sphere of extension service
September 7, 2017
Students and faculty staff of Institute of Continuing Education attended a meeting with Professor Douglas Kenelli and a specialist in international programs Jodi Cornel (Iowa University, US).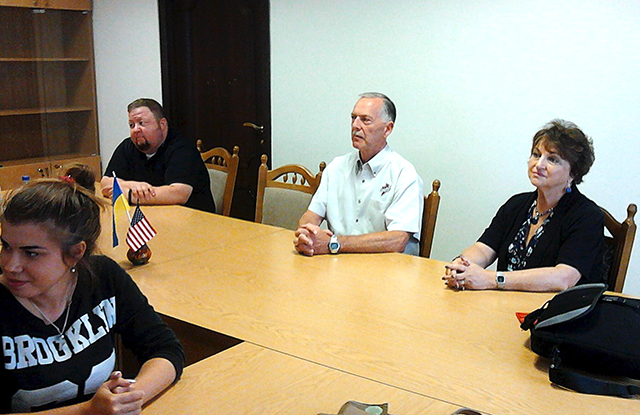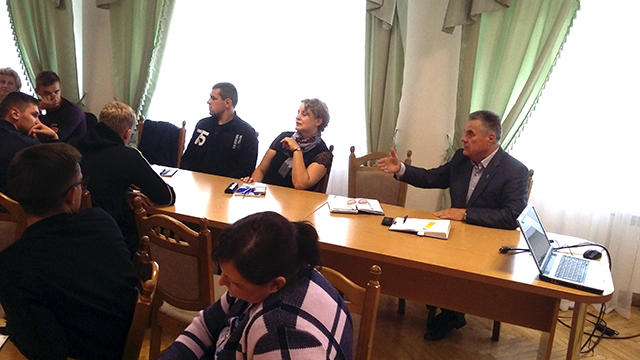 Head of Agricultural Consulting and Service Tetiana Kalna-Dubiniuk was a Fulbright grant holder and trained at Iowa State University in the sphere of extension service. She introduced guests who told about innovation programs of Iowa University and its agricultural college which is among top ones in the United States.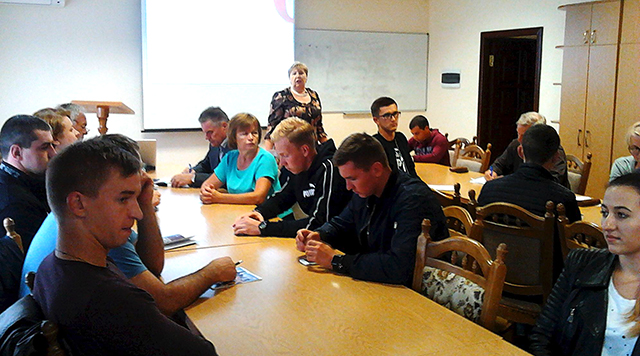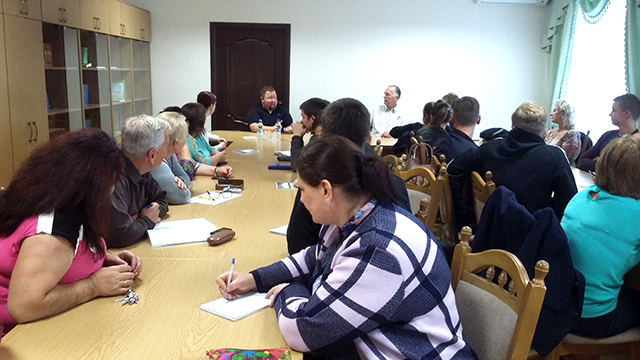 Jodi Cornel told about his long friendship with our university. In 1994 he first visited our establishment and since that time he has been impressed by the achievements and progress of NUBiP of Ukraine. He also told about the peculiarities of studying at Iowa University. One of them is the importance of learning English.
Professor Kenelli explained to the audience the system of teaching at Iowa University. A teacher's loading consists of academic loading, research work, the work in extension service to implement innovations in business, social sphere, for the youth and children, the participation in programs of lifelong learning.
A teacher's loading is 50% teaching, 25% research work and 25% extension service. It can also be 25% teaching work and 75% extension service to implement innovations. This approach enables each teacher to realize their potential, to develop themselves, to be of use to students and the university.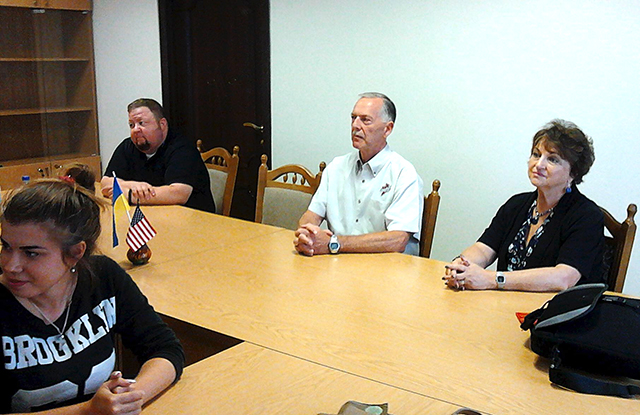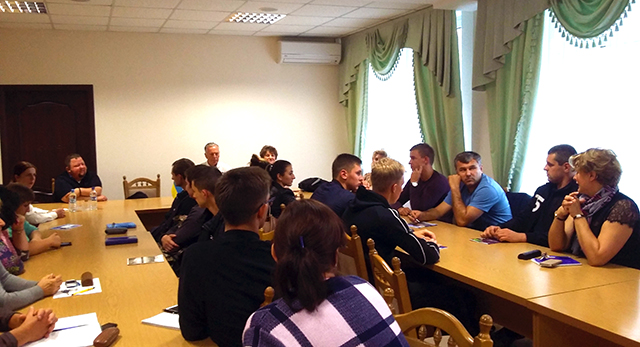 Among participants there were professors Viktor Pabat and Natalia Demeshkant, Master students. They set their goal to use this experience in their work.
Nana Kharazyshvili