Professor Marcos Fava Neves ( University of San Paolo, Brazil) conducted a lecture on Brazil's Independence Day
August 9, 2017
It happened that on Brazil's Independence Day a professor of Business School of economics, business administration and accounting of University of San Paolo (Brazil), a founder of a company "Markestrat" Marcos Fava Neves was visiting our university.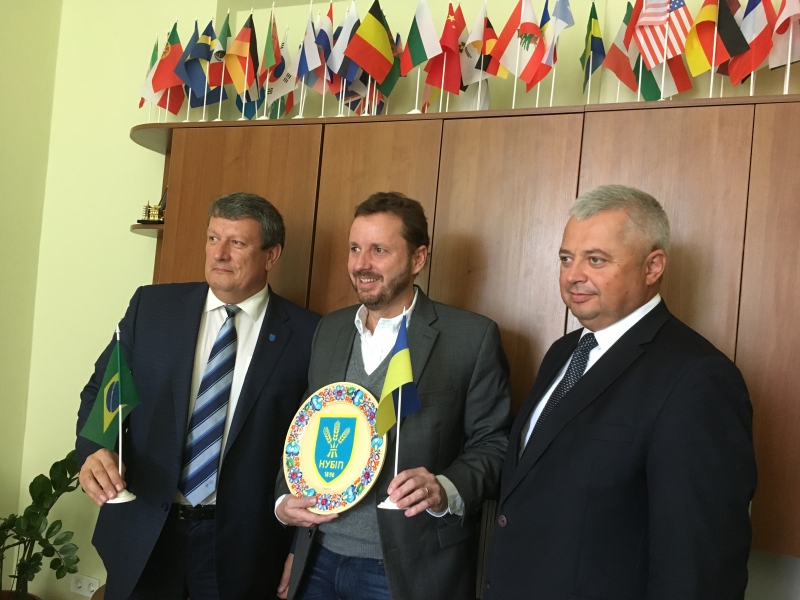 First he met vice-rector for international development and development Vadym Tkachuk and dean of Faculty of Agrarian Management Anatolii Ostapchuk. They told him about the structure of the university and challenges that the university and the faculty encounter nowadays and possible focuses of further cooperation. Professor Fava Neves was pleasantly impressed by the development and achievements of National University of Life and Environmental Sciences of Ukraine. It was interesting to know that the study in Brazil is free as for Brazilians so for foreigners.
Professor Fava Neves also met students of the Faculty of Agrarian management and conducted the lecture which covered the global trends in the production of agrarian products and the provision of food.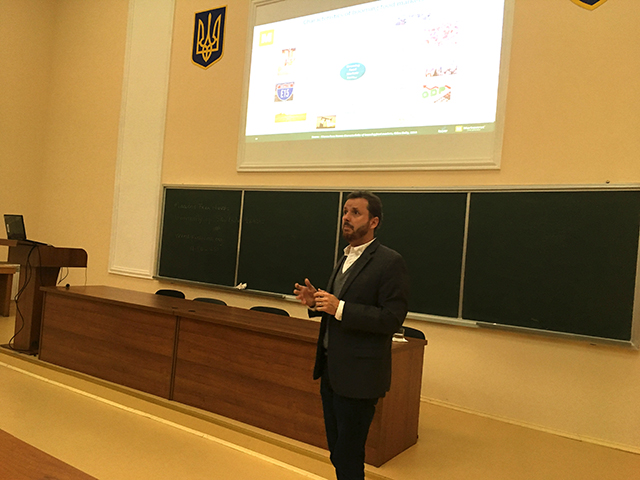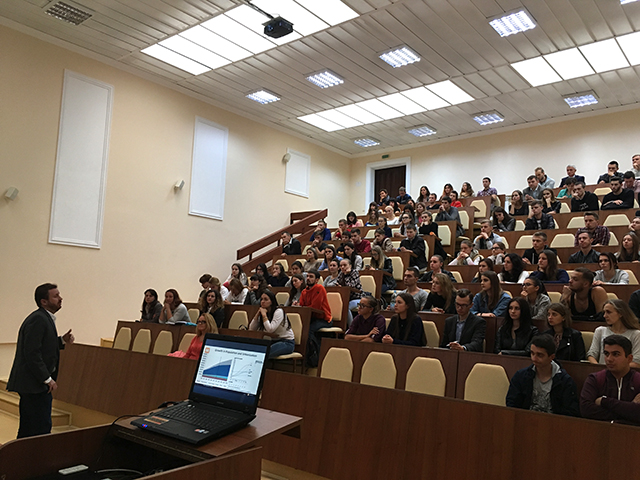 Professor spoke about what skills students will need in future so that their future career and education meet the needs of the market. Nowadays the market sets quite different demands for a farm-manager than it was five years ago. And with a rapid development of technologies these demands will change. Professor Fava Neves also spoke about innovative developments in other spheres of economy which require fruitful cooperation with agrarian sector. In particular, how Boeing uses farm lands and how corporation Nissan uses bio ethanol (which is produced from maize) to develop and function of their electro cars e-bio Fuel-Cell Nissan Intelligent Power.
Students fired a lot of questions at the professor, so he had to stay longer than it had been planned in order to answer all questions.
Professor Fava Neves was presented with a memorable bowl with Petrykivka painting and the sign of our university.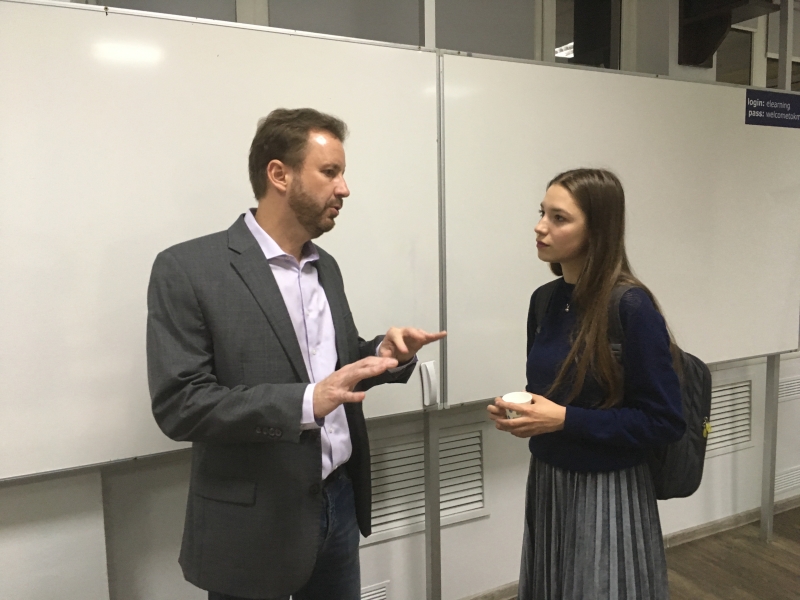 The visit became possible within the project "Large Scale Agriculture" (LaScalA), which is being realised by Leibniz University of Agrarian Development in countries with transition economy (ІАМО): https://www.iamo.de/en/research/projects/details/lascala/, and with the support of Association of "Ukrainian club of agrarian business" and Employers' Council of the Faculty of Agrarian Management.

Olena Kovtun,
head of international programs
Faculty of Agrarian Management