Oleksii Naumenko, a Master student in Construction and Design: it is challenging but fascinating to study in Amsterdam
July 18, 2017
Oleksii Naumenko is mastering skills to get Master's degree in machinery and equipment of forestry and at the same time is studying business of administration at University of Amsterdam which is among 60 top universities of the world. We are talking with Oleksii about his studies.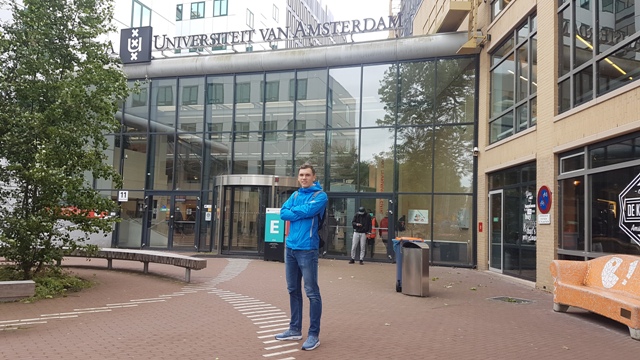 - Why did you decide to obtain higher education abroad?
- First of all I am able to make new friends. I am able to improve my language skills. Famous businessmen, company executives, European clerks conduct lectures and share their secrets how to run a company successfully. Here in NUBiP I am mastering engineering and in Amsterdam I am mastering business administration.
- What influenced your choice of a university?
- I paid attention to university ranking and a list of courses. An important thing is a possibility to get a grant. Government of Netherlands announced a grant and I applied. Then I passed exams successfully and won this grant.
- What are your impressions?
- I is challenging but fascinating to study. We have 20 classes per week and we have to spend 150 hours for self-study. A student is responsible for their self-study. On the whole I am glad to study at his university and in this country.
- What piece of advice will you give to your colleagues?
- We limit ourselves. We should set goals and follow the steps how to achieve these goals, control ourselves. Because it is difficult to be competitive in this world, and we should follow all trends and we should understand that the main value is time. That is why we should learn how to spend this time reasonably.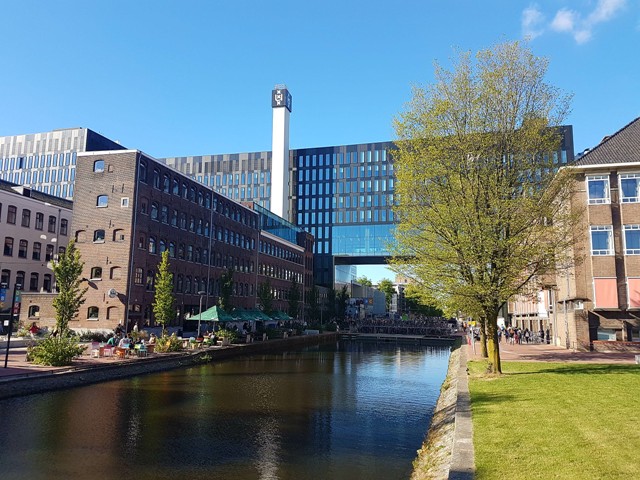 - What are your perspectives on life?
- I am planning to come back to Ukraine and to help my father to expand our business in wood processing. I am not going to spend my efforts on my own business. I must do my best to make my country better. No one can do it but us.
Denys Ruden