Faculty of Veterinary medicine cooperates with Veterinary Medicine school in Lyon
June 12, 2017
The delegation of Veterinary Medicine school in Lyon visited Faculty of Veterinary Medicine. Nicholas Perrin an agricultural advisor of Embassy of France in Ukraine headed this delegation.
Mykola Tsvilihovskyi, dean of Faculty of Veterinary Medicine spoke about urgent foci of academic and research process, presented achievements of the faculty. Olha Yakubchak, head of the department of veterinary and sanitary testing, Vitalii Nedosekov, head of the department of epizootology and veterinary business organization, Oleksandr Valchuk, acting head of the department of obstetrics gynecology and bio techniques of animal reproduction took an active part in the discussion.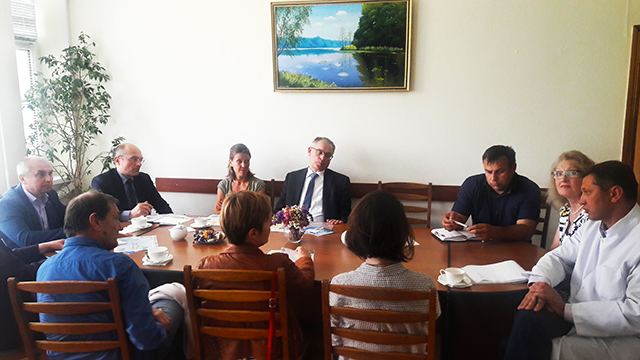 The colleagues from Lyon shared their ideas of further cooperation.
Later guests visited Anatomy and Histology Department named after H. Kasianenko. Oleh Melnyk, head of the department guided the guests in the museum of the department. Victor Tomchuk, head of the biochemistry department named after academician M. F. Hulyi and Valerii Tsvilihovsky, head of inter department laboratory of Faculty of Veterinary Medicine exemplified the peculiarities of this laboratory.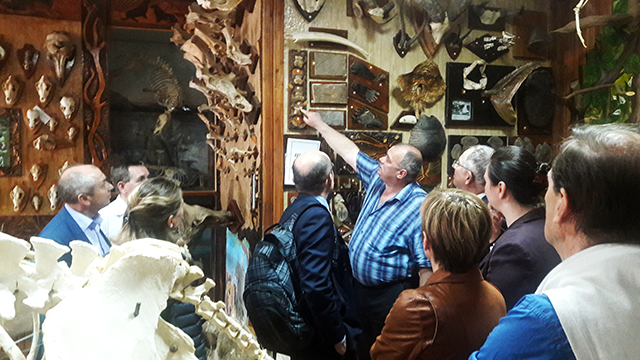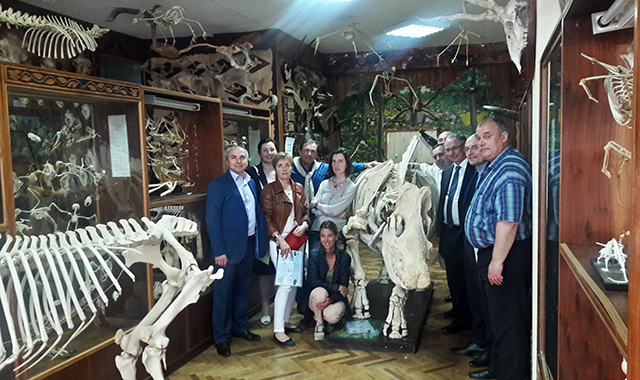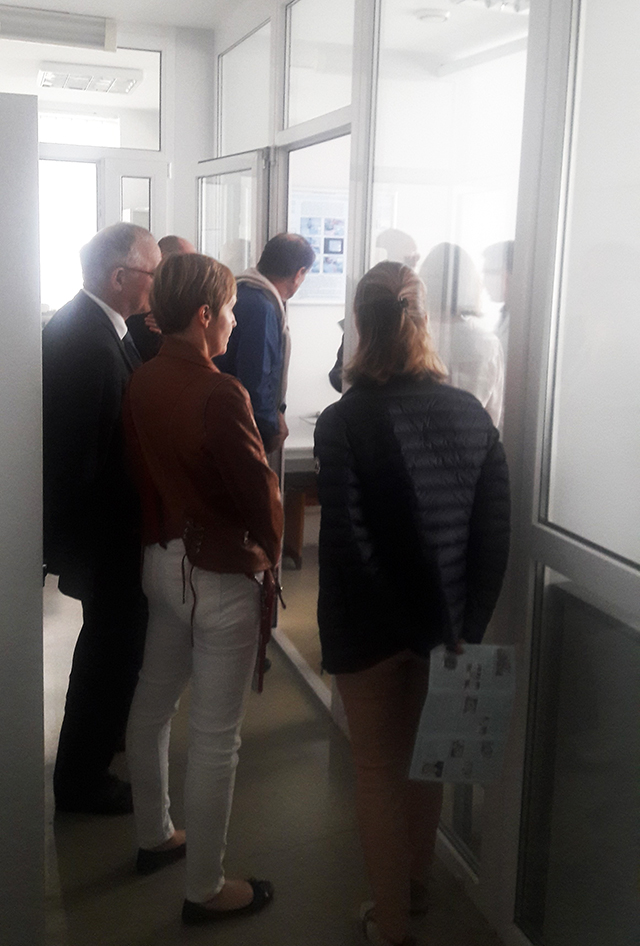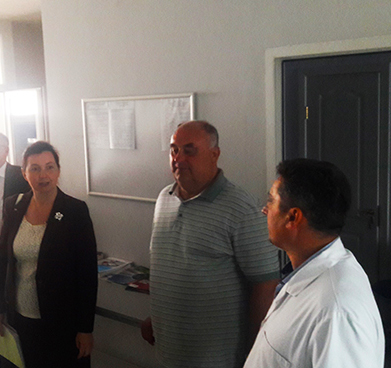 Maryna Halat