Radiobiology and Radioecology Department was represented at European Geosciences Union General Assembly 2017 by NUBiP of Ukraine
May 7, 2017
The EGU General Assembly 2017 was the most significant event for scientists and researchers who work in the domain of geosciences. It was held in Vienne, Austria. At the conference 14,496 scientists from 107 countries participated, of which 53% were under the age of 35 years. Nataliia Bilyera, an associate professor of the department of radio biology and radio ecology of NUBiP of Ukraine participated in this conference together with other 14 Ukrainian researchers.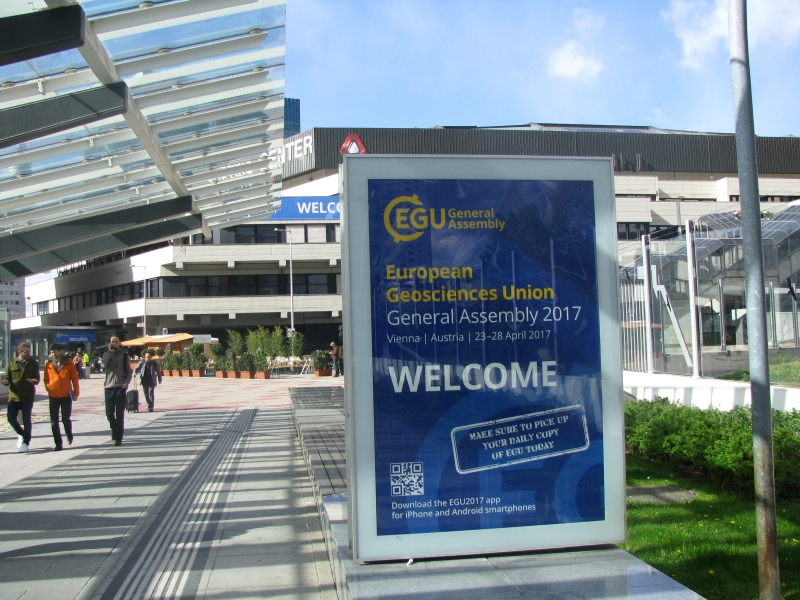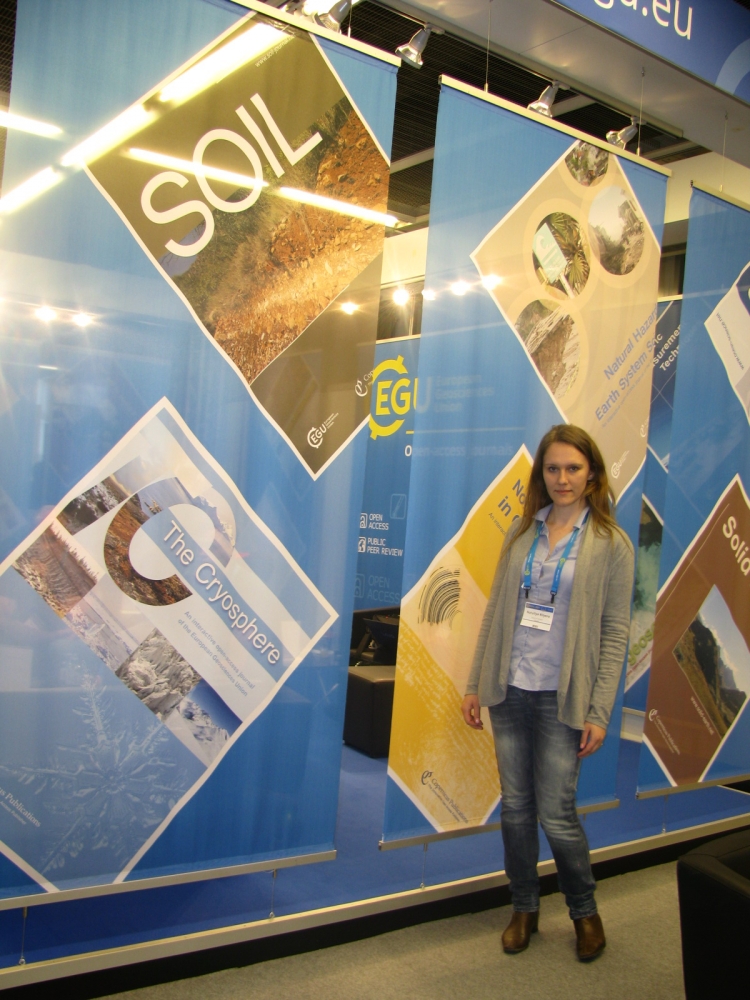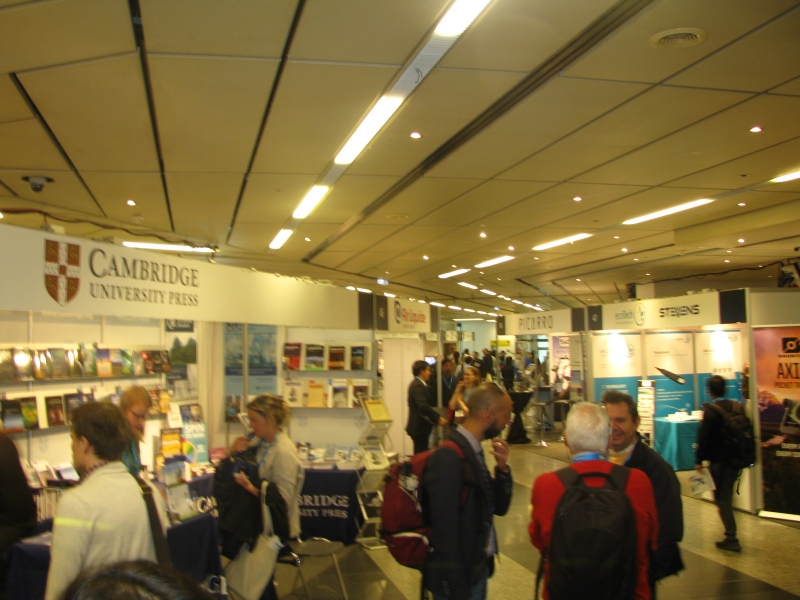 Nataliia, as a member of geosciences assembly participated in the plenary session on the issue of soil sciences, attended a number of concurrent sessions about radioactive contamination and processes in geosphere which are consequences of Chornobyl and Fukushima catastrophes, the role of soil micro biotics in ecosystems functioning, new methodologies in the remediation of contaminated soils, etc.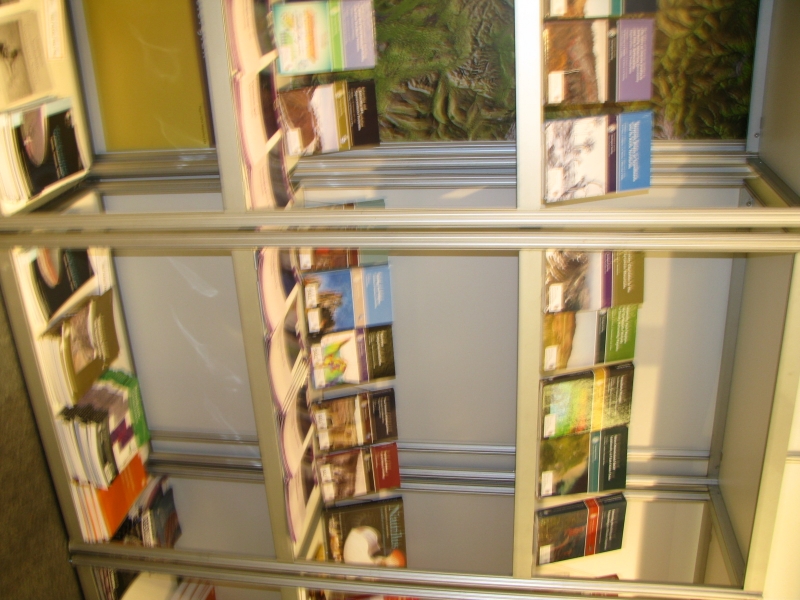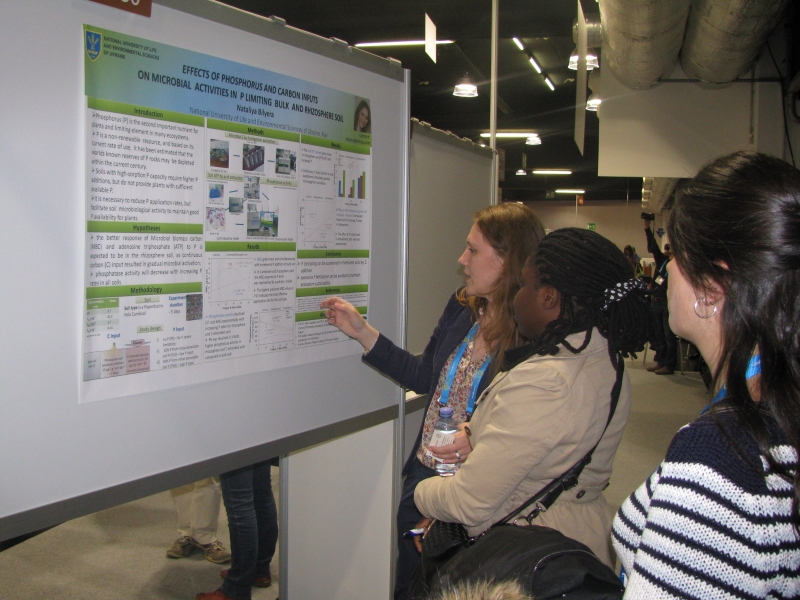 The results of her own researches Effects of P and C inputs on microbial activities in P limiting bulk and rhizosphere soil (individual report) and The biotransformation of soil biocenosis by micromycetes under introduction of Fagus sylvatica L. to oak-hornbeam forest (together with Likhanov et al.) were presented in the form of stand reports. Both posters caused active discussion. It confirms that global scientific community is interested in researches conducted by NUBiP researchers.
There were also organized presentations by leading journal publishing houses. Nataliia Biliera visited the event which was organized by Elsevier Publishing House as a reviewer of 2016 Soil Biology and Biochemistry journal. This publishing company presented the list of their journals in each domain, the possibilities of open publications and rules of access to scientific articles which are not in an open access. Moreover this event was a good chance to talk to journal editors and reviewers in the area in which Nataliia is interested.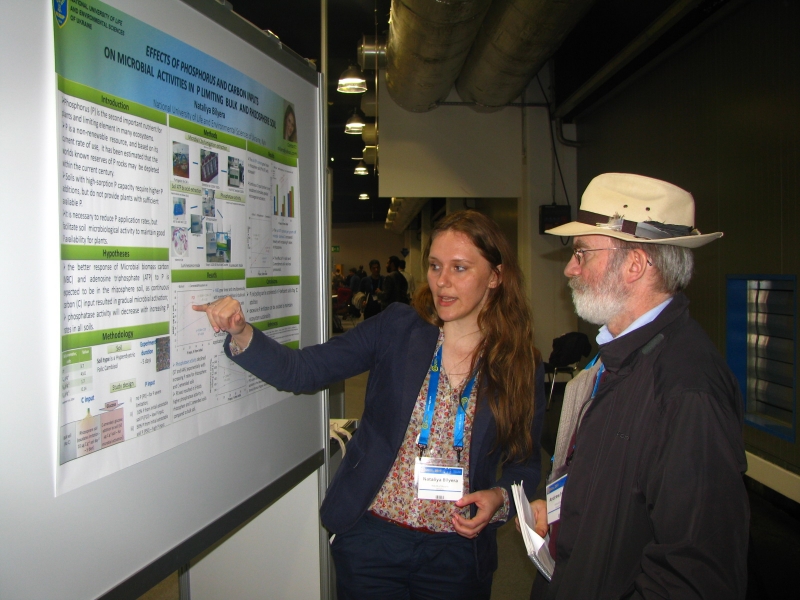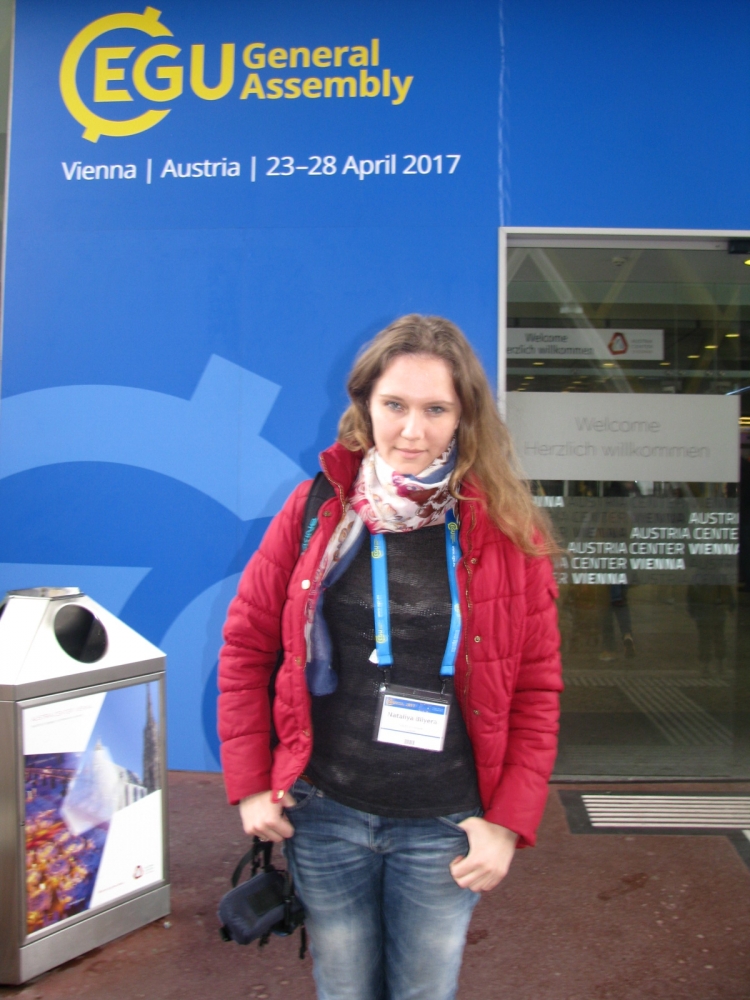 There was also an exhibition where everyone could see new solutions to conduct researches in fields and in laboratories.
On the whole, European Geosciences Union General Assembly turns to be fruitful in making new scientific contacts and presenting NUBiP globally.
Ihor Hudkov,
head of Radiobiology and Radioecology Department