Mechanics' spectacular victory at XVII International tele and radio marathon «Song premier»
May 4, 2017
Male vocal trio consisting of students of Mechanical and Technological Faculty Dmytro P'yatetskyi, Maksym Palamarchuk and assistant of the department of work safety and engineering of the environment Serhii Vyhovskyi got their masterful victory at XVII International tele and radio marathon "Song Premier".
This contest was held in Bucha, Kyiv region and was supported by NPTU affiliate «Kyiv regional administration». Our amateurs were better among many honored performers of Ukraine and masters of pop genre. Thus the jury considered them to be the best performers.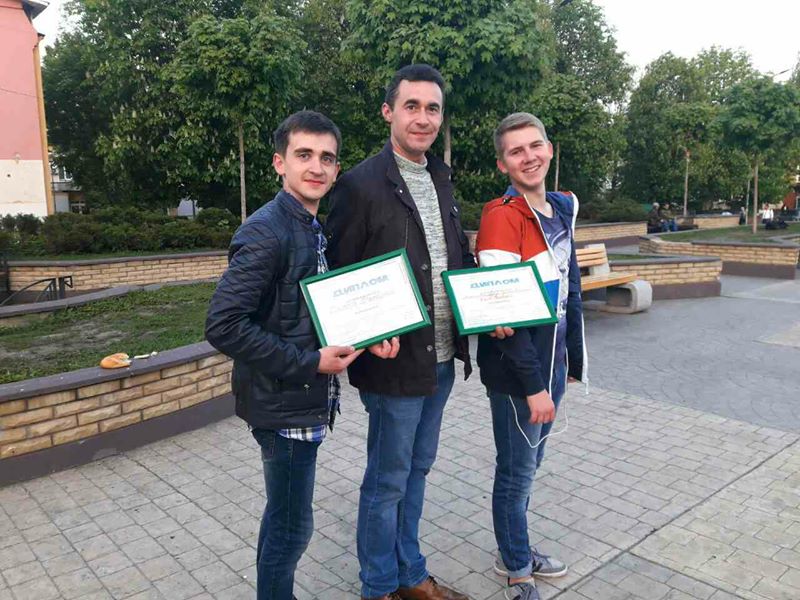 The audience was listening to song «Guelder rose was weeping» standing. The lyrics is by Solomiia Ukrainets and music is by Volodymyr Domshynskyi. The audience was also standing and listening to Dmytro's song «Your eyes». This song is the best in nomination «Original song».
Yaroslav Myhailovych,
Dean of Mechanical and Technological Faculty