Expanding areas of cooperation with Wroclaw University of Environmental and Life Sciences: staff internship, developing a joint online resource for language learning and preparing for the 5th International Conference «Digitalization in Universities of Lif
May 27, 2017
According to the additional agreement on cooperation, Institute of Postgraduate Education and Center for Professional Personnel Development of NUBiP of Ukraine and Center for Distance Education of Wroclaw University of Environmental and Life Sciences held the first session of International seminar "Experience of University of Life Sciences in Poland in the development of foreign language competence of teaching staff and students" from 16 to 19 May.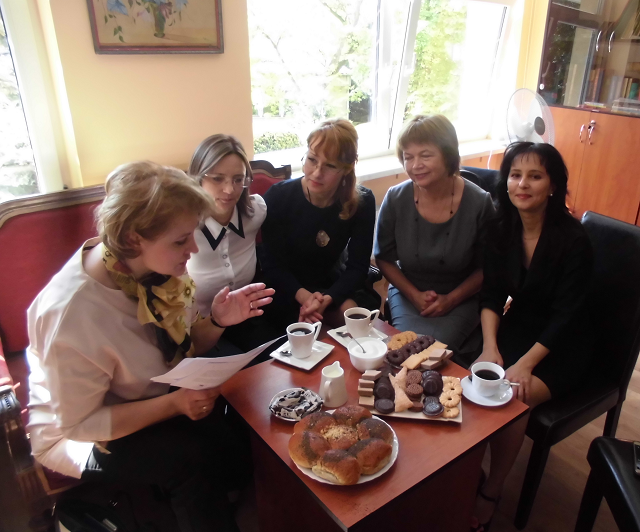 The participants were from three structural units of NUBiP of Ukraine such as Faculty of Humanities and Pedagogy, Faculty of Information Technologies and Institute of Postgraduate education. They are Liudmyla Dankevych and Tetiana Pasternak (department of English philology), Lesia Viktorova (head of department of Social pedagogy and IT in Education, Tetiana Korotun (a doctoral student), Olena Glazunova (dean of Faculty of Information Technologies) and Natalia Demeshkant (department of Innovation Management.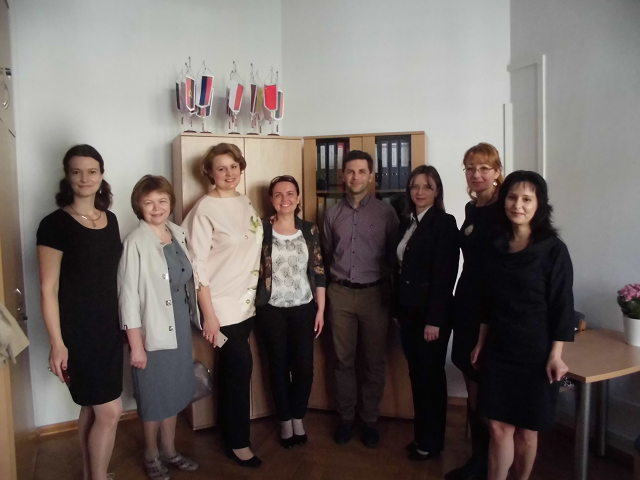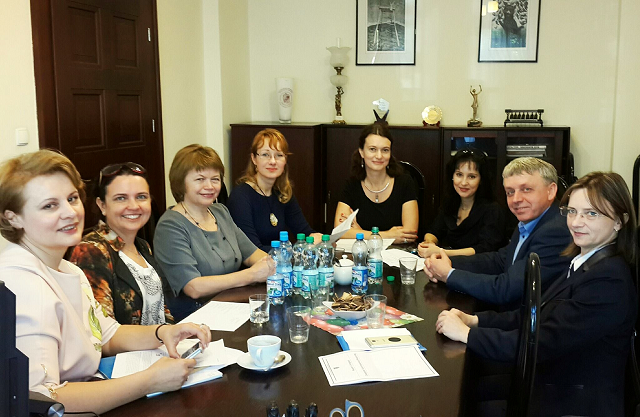 The program of the seminar was intense and multidimensional. Participants shared experience, studied language teaching package of Partner, discussed how to build a joint e-platform for learning foreign languages, had numerous meetings with WUELS administration and colleagues from Institute of English Philology, took part in workshops on IT competency and how to develop it in foreign languages teachers, held classes with students of different language groups and considered a joint program of the 5th International conference on digitalization at the Universities of Life Sciences, which is to be held in October 2017 at NUBiP of Ukraine.
The second session of the seminar will be held at NUBiP of Ukraine from May 30 to June 3. Our colleagues from Center for Foreign Languages of Wroclaw University of Environmental and Life Sciences are going to have a series of meetings and discussions, classes with students of different majors and lecturers who attend foreign languages courses.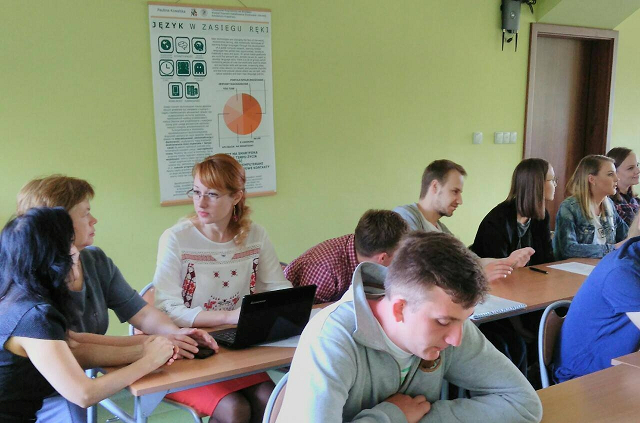 The final session of the seminar i.e. round table discussion "Enhanced language competencies as a key to ensure quality education and research cooperation" will be held on June 6, room 219, building 10.
Prof. Natalia Demeshkant,
Department of Innovation Management
Liudmyla Dankevych,
Department of English Philology