The delegation of our university on a visit at University of Pennsylvania, U.S.
April 5, 2017
The delegation of NUBiP of Ukraine headed by rector Stanislav Nikolaienko is currently in the United States of America. They are visiting State University of Pennsylvania. They visited Hints Alumni Centre where they met doctor of Stanford University, professor Michael Naydan, a representative of University of Toronto Markian Dobchanskyi, dean of college of agriculture Richard Roush and current head of the Woskob foundation George Wascob, learnt about Ukrainian researches conducted in University of Pennsylvania.
Rector Stanislav Nikolaienko thanked American colleagues for 25 years of mutual fruitful cooperation and hoped that we will continue to develop our cooperation.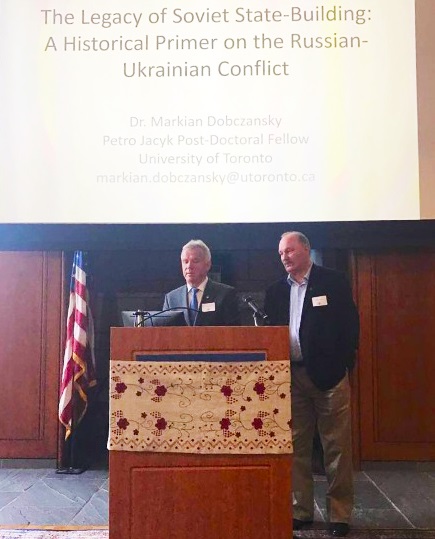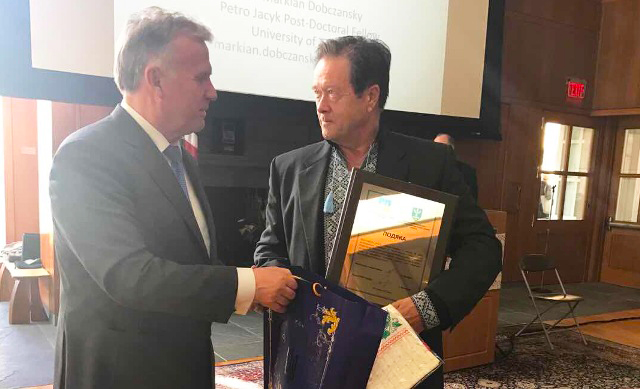 By the way vice rector for academic and educational affairs Serhii Kvasha participated in the program WIRA and trained at Penn state.
Then our delegation visited the House of forest resources. There they met doctor Judd Michael, professor of business and natural resources management, doctor Michael Messin, head of the department of eco systems management, a WIRA grant holder, doctor Evelina Kulchytska, head of the department of agricultural and biological engineering Paul Heinemann.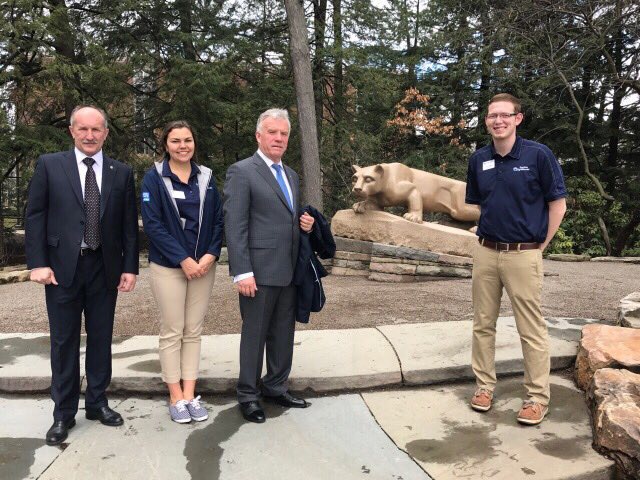 American colleagues presented an extension system Pan State, showed perennial crops for bio energy and eco system services, showed perennial field plants.
Vadym Tkachuk