The department of the technology of wood processing: results under Erasmus +
March 30, 2017
The department of the technology of wood processing have finished work under Erasmus+ - mobility of students and professors – KA107 – 2015. The project is carried out in Technical university Zvolena (Slovakia) at the department of furniture and wood products.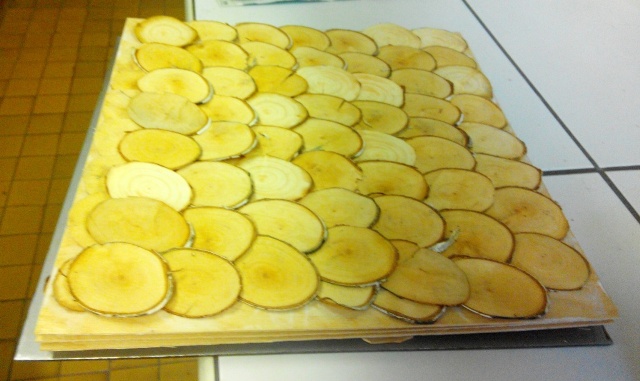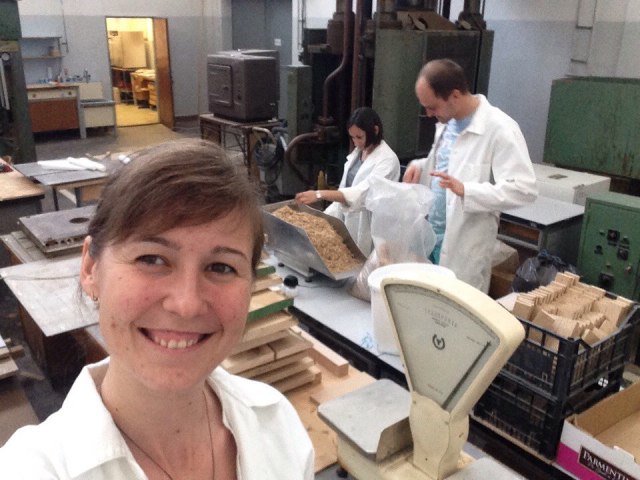 A post-graduate student Daria Skliar trained there for nine months. She completed courses «Adhesives in wood industry», «Wood paints and coatings» and «The methodology of researches» and successfully passed exams. The study of physical and mechanical properties of ecological wood composite on the basis of plywood using logging waste and residue. The results of this study will be revealed in the dissertation paper.
O. Pinchevska conducted lectures on «The peculiarities of study at NUBiP of Ukraine and particularly at Research and Educational Institute of Forestry and Park Gardening», «The thermal modification of hornbeam», «The quality of drying saw wood», «The kinetics of low temperature drying of saw wood» for students and postgraduate students of Technical University of Zvolena on March 20-24. She also went on a business trip to Dolny Kubin to check a wooden bridge across the river to identify the damage of wood caused by weather.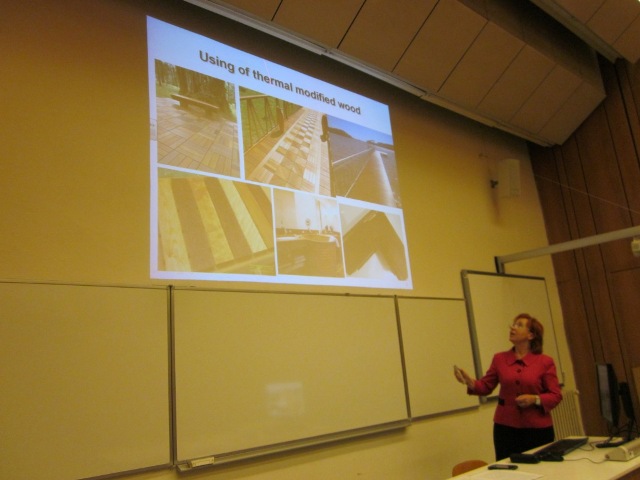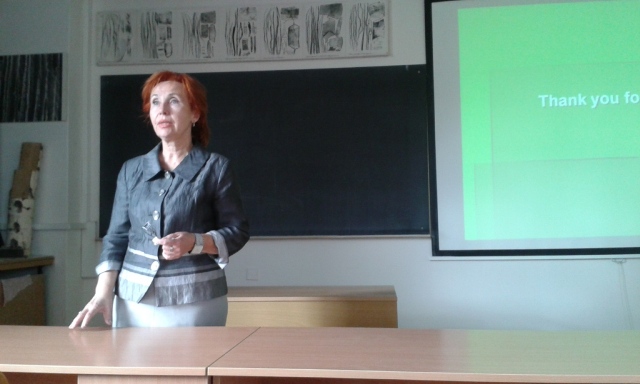 This project helped to learn about the peculiarities of an academic process in a European university, academic programs, research focuses.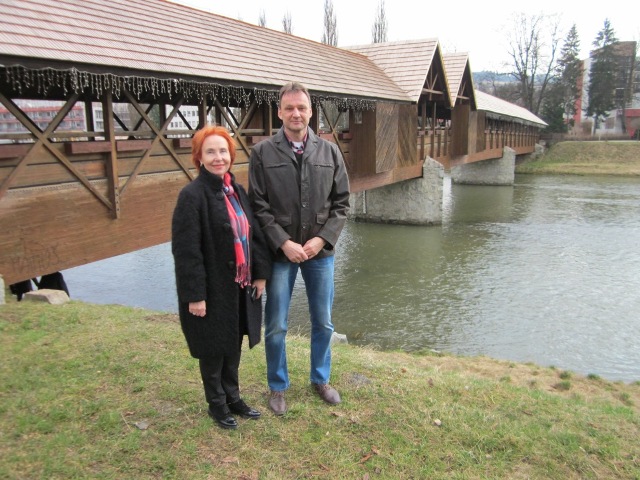 А.К. Spirochkin,
a senior teacher
of the department of the technology of wood processing